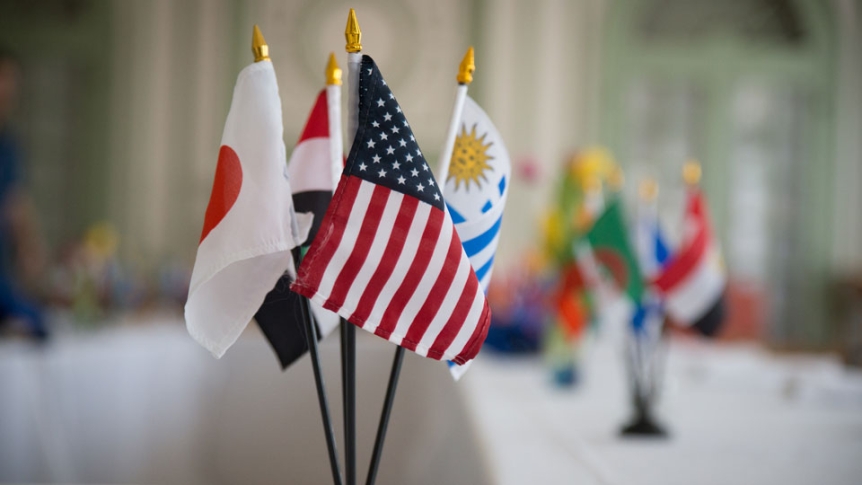 Nationally competitive fellowships provide undergraduates and young alumni with funding for graduate education, postgraduate research, and self-designed projects, or funds for undergraduate support and summer enrichment. For a full list, see the Fellowships Listing. For additional opportunities, see Direct Apply Fellowships.
Fall 2023 Fellowship Updates
Late Fall/Winter Competitions include the Goldwater, Truman and Beinecke (Nov. 10 internal deadlines), the Udall (late January) and Vermont Law School Scholarships. Read the specific fellowship page carefully regarding application instructions and contact fellowships@middlebury.edu with questions.

For Fall 2024 application cycles: Nomination for Fall 2024 UK/Irish fellowships deadline is April 4. Middlebury is eligible for the Keasbey Scholarship in Fall 2024, so there is an additional opportunity for members of the Class of 2024.5 and 2025. See go/uk-irish for more information.  

Fulbright and Watson fellowships: we encourage students to start this process in Spring 2024. See specific fellowship pages for application instructions.

 
Events
See Fellowships Events Calendar
Fellowship information sessions are held on campus during the academic year. Past sessions and conversations with recipients and foundation directors are available. Watch Videos
| by Lisa Gates

The Amgen Scholars program provides an 8-10 week summer research program in biotechnology fields (broadly defined). Applicants should be sophomores or juniors, planning on pursuing a PhD or MD-PhD and pursue biotechnology research. The application deadline is February 1, 2024.  Applicants should review program site eligibility carefully; regional programs—US, Canada, Asia, Europe, and Australia—have specific […]

| by Lisa Gates

The Blakemore Foundation is now accepting applications for its  Blakemore Freeman Fellowships for Advanced Asian Language Study and the new Blakemore Kingfisher Art History Language Fellowships. Both programs provide full tuition and a stipend for living, travel and study expenses at approved language programs in Asia for an academic year of full-time intensive language study during the 2024/2025 academic year. […]

| by Lisa Gates

he 2024-2025 application for the Department of Energy Computational Science Graduate Fellowship (DOE CSGF) is now available online. Application final submission is due January 17, 2024. The DOE CSGF provides financial support for students pursuing doctoral degrees in fields that use high-performance computing to solve complex problems in science and engineering (science and engineering track). The […]
Contact Us
Lisa Gates, Associate Dean for Fellowships and Research
Office: Davis Family Library 212
Shannon Bohler, Student Program Coordinator
Office: Davis Family Library 225A (CTLR)
Email: fellowships@middlebury.edu
Schedule an appointment or find events: use the CTRL online scheduler. Appointments can be by phone or Zoom. Open appointments are available during the semesters, J-term and summer months. If you have a time-sensitive matter, email fellowships@middlebury.edu to schedule an appointment.
Note: During September, Dean Gates works primarily with candidates applying tor fellowships with September/early October deadlines. 
Center for Teaching, Learning, and Research
Davis Family Library, Suite 225
Middlebury, VT 05753