Bread Loaf Writers' Conference to Offer Free Readings and Lectures Daily
RIPTON, Vt. — The Middlebury Bread Loaf Writers' Conference, the oldest writers' conference in the country, will hold its 98th session when it begins Wednesday, August 16, and ends Saturday, August 26. Held every summer since 1926 on Middlebury's Bread Loaf campus in Ripton, the conference remains one of America's most respected literary institutions. Ten days of workshops, lectures, classes, and readings provide writers with rigorous practical and theoretical approaches to their craft. The mountain campus has attracted many renowned authors and poets such as Robert Frost, Carson McCullers, John Irving, Terry Tempest Williams, Ted Conover, and Julia Alvarez.
Conference lectures and readings take place daily and are free and open to the public.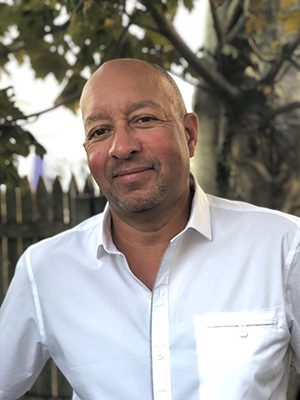 Writer Carl Phillips is among the literary figures who will serve on the conference faculty. Phillips is the author of 16 books of poetry, most recently Then the War: And Selected Poems 2007-2020 (2022), recipient of this year's Pulitzer Prize in Poetry, and Wild Is the Wind (2018), which won the Los Angeles Times Book Prize. Other honors include the 2021 Jackson Prize, the Aiken Taylor Award for Modern American Poetry, the Kingsley Tufts Award, a Lambda Literary Award, the PEN/USA Award for Poetry, and fellowships from the Guggenheim Foundation, the Library of Congress, the American Academy of Arts and Letters, and the Academy of American Poets. Phillips has also written three prose books, most recently My Trade Is Mystery: Seven Meditations from a Life in Writing (2022); and he has translated the Philoctetes of Sophocles (2004). Phillips will offer a reading with Emily Raboteau on Sunday, August 20, at 8:15 p.m.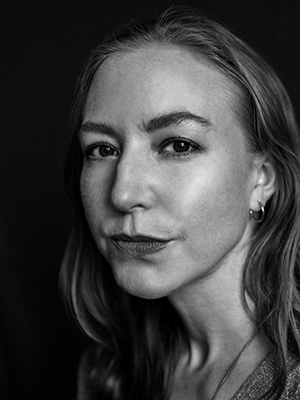 Other faculty include Elisa Gabbert and Tania James. Gabbert is the author of six collections of poetry, essays, and criticism: Normal Distance; The Unreality of Memory & Other Essays, a New York Times Editors' Pick and finalist for the Colorado Book Award; The Word Pretty; L'Heure Bleue, or the Judy Poems; The Self Unstable; and The French Exit. James is the author of four works of fiction: Atlas of Unknowns; Aerogrammes: and Other Stories; The Tusk That Did the Damage, and the forthcoming Loot, all published by Knopf. Her stories have appeared in Freeman's: The Future of New Writing, Granta, the New Yorker, O Magazine, and One Story, among others, and has been featured on Symphony Space Selected Shorts. The Tusk That Did the Damage was shortlisted for the International Dylan Thomas Prize. Gabbert and James will read together, along with writer Sidik Fofana, on Thursday, August 24, at 8:15 p.m. Elisa Gabbert will also offer a lecture titled "The Essay as Realm: On Structure and Mood," which will take place on Saturday, August 19, at 9 a.m.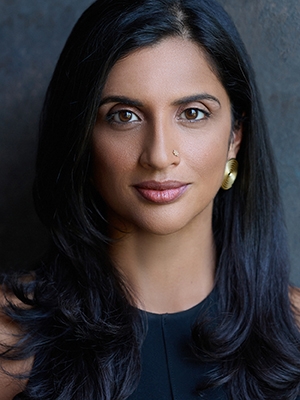 "What makes Bread Loaf exciting is its ability to serve as a source of encouragement to writers in their more formative years," said Jennifer Grotz, director of the Bread Loaf Writers' Conferences, including the Bread Loaf Writers' Conference in August and also the Environmental Writers' Conference and the Translators' Conference that take place concurrently in June. "The talent of the experienced writers on our faculty, the stunning setting, and the conference's history combine to inspire budding poets and authors as they find their voices and work on their craft of poetry, fiction, or nonfiction."
This year, more than 285 writers, students, faculty, literary agents, and editors will gather to participate in the 98th session of the conference. The general public is invited to attend a daily schedule of free readings and lectures that take place in the Little Theater, located on the Bread Loaf campus on Route 125.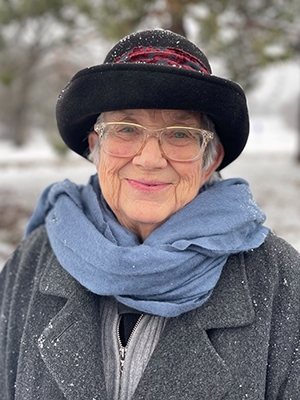 The 2023 series of public events will begin on Wednesday, August 16, at 8:15 p.m., with a welcome by Jennifer Grotz, who is the author of four books of poetry, most recently Still Falling, as well as Window Left Open, The Needle, and Cusp. Also a translator, she's published two books of translations from the French: Psalms of All My Days by Patrice de La Tour du Pin, and Rochester Knockings, by Tunisian-born novelist Hubert Haddad. Her co-translations with Piotr Sommer from the Polish of Jerzy Ficowski's Everything I Don't Know received the PEN America Best Translated Book of Poetry Award in 2022. After Grotz's opening remarks, Special Guest poet Ellen Bryant Voigt will read from her work. Voigt is the author of nine collections of poetry: The Collected Poems (2023); Headwaters (2013); Messenger: New and Selected Poems 1976-2006 (2007); Shadow of Heaven (2002), a finalist for the National Book Award; Kyrie (1995), a finalist for the National Book Critics Circle Award; Two Trees (1992); The Lotus Flowers (1987); The Forces of Plenty (1983); and Claiming Kin (1976). Her collections of essays about poetry are The Flexible Lyric (1999) and The Art of Syntax (2009). Later in the conference, on Tuesday, August 22, at 8:15 p.m., Grotz will offer a reading with fiction writer Paul Yoon.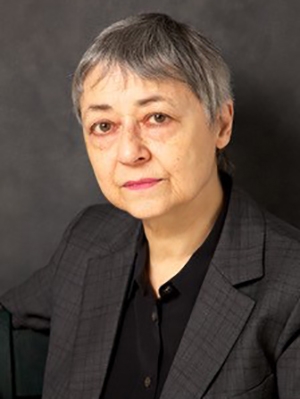 Additional highlights this session include a reading by Special Guest Sigrid Nunez, who will read from her work on Wednesday, August 23, at 4:15 p.m. Nunez has published eight novels, including The Friend, winner of the 2018 National Book Award, and, most recently, What Are You Going Through. She is also the author of Sempre Susan: A Memoir of Susan Sontag. Her honors and awards include a Whiting Writer's Award, a Berlin Prize Fellowship, the Rome Prize in Literature, and a Guggenheim. Her books have been published in thirty countries.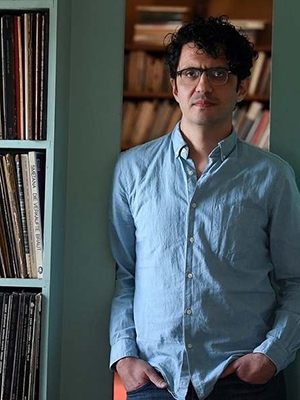 And on Saturday, August 19, at 1:15 p.m., Kamran Javadizadeh will offer a lecture titled "Poetry of the Closed Door: On Robert Frost." Javadizadeh is an associate professor of English at Villanova University, where he works on the history of poetry and poetics, with a particular emphasis on the twentieth and twenty-first centuries. His first book, Institutionalized Lyric, is forthcoming from Oxford University Press.
The public events will wrap up with readings by Gabrielle Bates, Jennifer Finney Boylan, and Luis Alberto Urrea on Friday, August 25, at 8:15 p.m.
For a complete schedule of lectures and readings, see the Bread Loaf Writers' Conference Web page. Events are subject to change. Call to confirm dates and times at 802-443-5286 through August 14; 802-443-2700 after August 14.
The Middlebury Bread Loaf Writers' Conferences include the Bread Loaf Environmental Writers' Conference, designed for those who want to bring more depth of knowledge to their writing about the environment, and the Bread Loaf Translators' Conference, which highlights the important role that literary translators of poetry and prose play in the United States and beyond.