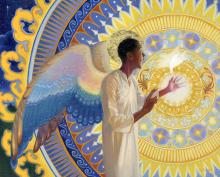 An annual celebration of traditional Christmas music and biblical texts of the season.

Led by Dean of Spiritual and Religious Life Mark R. Orten, and Middlebury College Choir Musical Director Jeffrey Buettner.

Two services, at 4:00 and 7:00 pm. Donations will be accepted for local charities.  

Large print programs available. American Sign Language interpretation at the 4:00 service only.

Middlebury Chapel

Open to the Public