Fear of the Black Body: The Elevator Effect
–
Dana Auditorium (Sunderland Language Center)
356 College Street
Middlebury, VT 05753
View in Campus Map
Open to the Public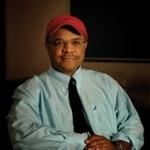 Lecture by George Yancy, Professor of Philosophy at Emory University.
In this talk, Yancy will discuss how racism continues to exist in our contemporary moment and thereby show that we are far from having reached a "post-racial" America. He will argue that fearless speech and fearless listening are greatly needed if we are to confront the proverbial elephant in the room. Yancy will provide historical examples of how the Black body was "seen" (and treated) as a "problem body" through the white gaze. He will draw from philosophy and from popular film. He shows that the question of how it feels to be a Black problem (raised by W.E.B. Dubois) is linked to the power and privilege of whiteness. Using one of his much discussed examples, Yancy will show how the Black body is deemed "problematic" within the context of a mundane encounter in an elevator between a Black man and a white woman.
ID's will be required. The event will be open to the public 5 minutes before the start of the lecture if space remains available.
Sponsored by the Philosophy Department, the Academic Enrichment Fund, the Center for the Critical Study of Race and Ethnicity, Education Studies, American Studies, the English and American Literatures Department, the Humanities Steering Committee, the Italian Department, and Wonnacott Commons.
Sponsored by:

Wonnacott Commons; Italian; Philosophy; American Studies; English & American Literatures; Education Studies; Center for Comparative Study of Race & Ethnicity