Join the Virtual Capitol Hill Lobby Day for Ocean Climate Action on April 14.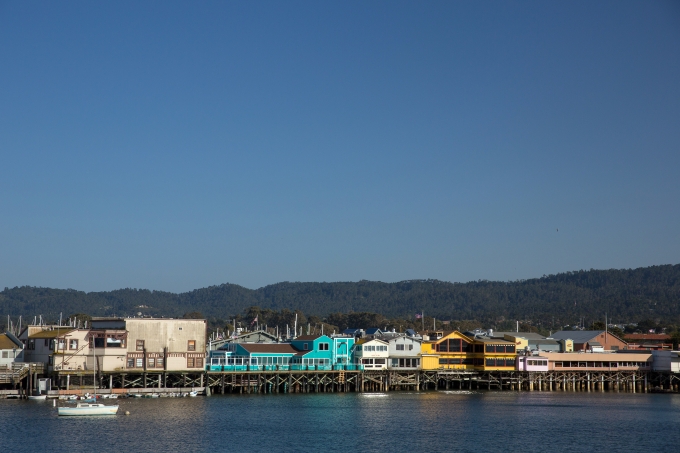 Middlebury's Center for the Blue Economy (CBE) in Monterey, California, invites all Middlebury students, staff, alumni, and friends to join a virtual lobbying effort for ocean climate action on Wednesday, April 14, via Zoom. Participants, who will be organized by state coalitions, will join fellow citizens eager to see far-reaching policy progress on ocean climate issues. 
"We have an unusual opportunity on April 14 to make our voices heard by members of Congress and their staff who shape policy," said CBE Director Jason Scorse at the Middlebury Institute of International Studies. "As new climate laws are written, we want to be sure these policy makers understand and adopt job-generating equitable ocean solutions to the climate crisis. We're hoping for all hands on deck—the more of us who participate, the better our chances of success."
On Capitol Hill Lobby Day, registered participants will join Zoom meetings that will include conversation with congressional staff members and, in some cases, elected officials. Participants will discuss their priorities for ocean climate action and seek commitments from their representatives.
Speakers will be selected in advance from each state team, and participants will have handouts that explain the three priorities for the day:
Introduce and pass H.R. 8632, the Ocean-Based Climate Solutions Act, which CBE and the Ocean Climate Action Plan team helped draft.

Expand the Coastal Barrier Resources Act to the entire nation.

Invest in living shorelines. Wetlands, dunes, mangroves, riverine, and Great Lakes shores can provide greater protection from storm surge and climate impacts at much less expense than traditional hard armoring, such as seawalls, and a "Climate Corps" could be introduced to put thousands of people to work.
For the past two years, Scorse and David Helvarg, executive director of Blue Frontier, have led a national effort to create the Ocean Climate Action Plan (OCAP), an extensive policy document that includes input from industry leaders, marine conservationists, academics, frontline communities, Indigenous communities, youth activists, and government officials. Scorse and Helvarg believe the OCAP report can provide a policy template for new federal laws.
The Ocean-Based Climate Solutions Act, which now has 39 cosponsors, offers a good start, says Scorse, but needs more work to meet the current priorities driven by the climate crisis. "The proposed legislation includes roughly 50 percent of our recommendations, but our coalition is working to make sure all of our key priorities are met," he said. Those priorities include the following:
Offshore renewable energy that supports communities and ecosystems

A job-producing living shorelines coastal restoration industry

Sustainable fisheries and aquaculture

The greening of our ports and shipping industry

The 30x30 initiative to expand marine-protected areas to 30 percent of federal waters.
"We believe our group lobbying on April 14 can help move these priorities into concrete legislation," said Scorse. "The Middlebury community is passionate about sustainability issues, with a history of speaking out for meaningful change. We look forward to harnessing their energy for this important campaign that can yield direct, tangible results."
CBE believes this will be the largest ocean climate lobbying action in U.S. history, involving hundreds of residents and scientists from dozens of states across the nation—all considered part of the ocean climate action coalition. Anyone interested in participating should fill out the brief registration form to receive a schedule and Zoom link from their state"s lead organizer. Scorse says a deep understanding of policy is not required to participate in the Zoom calls. Participants will all get brief talking-point sheets outlining key priorities. And simply participating sends a strong message of support to congressional staffers.
Celebrating its 10th anniversary this year, the Middlebury Institute's Center for the Blue Economy promotes ocean-based sustainability solutions through leadership in economic research, education, and policy analysis. The "Blue Economy" comprises the economic activities that create sustainable wealth from the world's oceans and coasts. The center examines ways that ocean and coastal resources can support economic development and enhance healthy, resilient oceans and well-managed coastlines.
To learn more about how to participate in the April 14 Capitol Hill Lobbying Day and the work of the OCAP coalition, visit the CBE website.