Thank you!
A special thank you to our panelists as well as our student participants- Charlotte Luster, Henry Terry, Henry Friedman, Joely Virzi, Agnes Roche, Julian Calder, Lucas Cai, Ciara Dale, Chris O'Connell, Leah Poorman, Charles Kutz, Lila Kosowsky, Andrew Ashley, Lilian Cullen, Kate Ryan, Marco Volpitta, Samy Smith, Shawn Adams, Emily Kuperstain, Xingze Wang and Omar Ahmed.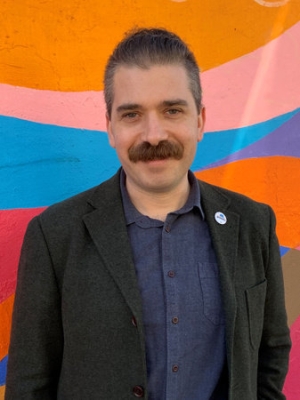 Spencer Ackerman is a writer and journalist. Part of the Pulitzer Prize-winning team reporting on Edward Snowden's surveillance revelations, since 2002 he has covered the War on Terror for The New Republic, Talking Points Memo, Wired, The Guardian, and The Daily Beast—where he was senior national security correspondent from 2017 to 2021, and where he remains a contributing editor today. He is the author of Reign of Terror: How the 9/11 Era Destabilized America and Produced Trump (2021), and founder of Substack newsletter "Forever Wars."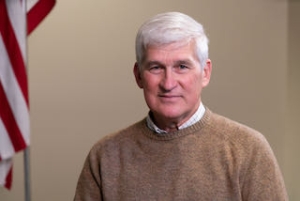 Andrew Bacevich grew up in Indiana, graduated from West Point and Princeton, served in the army, became an academic, and is now a writer.  He is the author, co-author, or editor of more than a dozen books, among them The New American Militarism, The Limits of Power, Washington Rules, America's War for the Greater Middle East, and After the Apocalypse:  America's Role in a World Transformed.  He is president and co-founder of the Quincy Institute for Responsible Statecraft, a Washington think tank.
---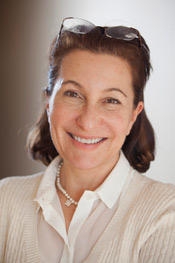 Professor Linda Bilmes, Daniel Patrick Moynihan Senior Lecturer in Public Policy, is an expert on budgeting and public finance. She is a full-time faculty member at the Harvard Kennedy School and a former assistant secretary and chief financial officer of the US Department of Commerce. She has co-authored multiple books and book chapters, including the international bestseller The Three Trillion Dollar War and has written extensively on the cost of war, veterans' issues, national parks, municipal budgeting and financial topics. She has been featured in several films, including Charles Ferguson's award-winning documentary No End In Sight.  She serves on the US Department of Interior National Park Service Advisory Board and on the United Nations Committee of Experts on Public Administration. Her research has been published in the New York Times, Financial Times, Washington Post, Los Angeles Times, Boston Globe, Foreign Policy, The Atlantic, and other media. She is a member of the Council on Foreign Relations, a fellow of the National Academy of Public Administration, and holds a BA and MBA from Harvard University and a DPhil from the University of Oxford.
---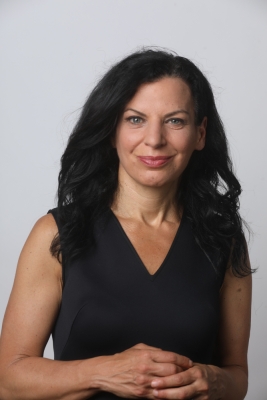 In academia, the private sector, government and media, Professor Juliette Kayyem is an international leader in crisis management and homeland security. Kayyem serves as the faculty chair of the Homeland Security and Security and Global Health Projects at Harvard's Kennedy School of Government. Previously, she served as President Obama's assistant secretary at the Department of Homeland Security and before that as Massachusetts Governor Deval Patrick's homeland security advisor. A CNN national security analyst, Pulitzer Prize finalist, and contributor for The Atlantic and Boston's local NPR station, GBH, Kayyem also advises governors, mayors, and corporations on crisis management, especially throughout the COVID-19 response. She is the author or editor of six books, including the best-seller  Security Mom. "The Devil Never Sleeps: Learning to Live in an Age of Disasters" will be published in March 2022 by Public Affairs. Juliette lives in Cambridge, Massachusetts, with her husband, Judge David Barron of the First Circuit Court of Appeals, and has three children.
---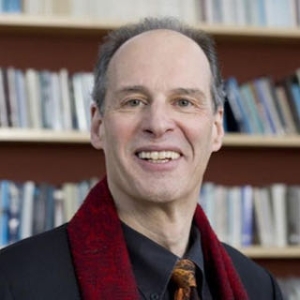 James Morone '75 is the John Hazen White Professor of Political Science and Public Policy at Brown University, where he also directs the A. Alfred Taubman Center for American Politics and Policy. A graduate of Middlebury College ('75), he earned his PhD at the University of Chicago. The author of ten books and dozens of articles, reviews, and essays on American political history, health care policy, and social issues, Professor Morone's work has won broad acclaim. His first book (The Democratic Wish) was named a "notable book of 1991" by the New York Times and won the American Political Science Association's Gladys M. Kammerer Award for the best book on US national policy. His 2003 work, Hellfire Nation: The Politics of Sin in American History, was nominated for a Pulitzer Prize. His latest manuscript—Republic of Wrath: How American Politics Turned Tribal, From George Washington to Donald Trump—was published by Basic Books in 2020.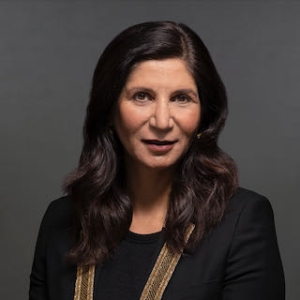 Faiza Patel is a nationally recognized expert on counterterrorism and government surveillance. As co-director of the Brennan Center for Justice's Liberty and National Security Program, she has published research on NSA surveillance, social media monitoring, countering violent extremism, and targeting of Muslim communities. Patel has testified before the Senate and House on homeland security surveillance. Her writing has been featured in major publications such as the New York Times, Washington Post, and Los Angeles Times. She is also a regular contributor to the legal blog Just Security, where she is a member of the Board of Editors. Previously, she worked as a senior policy officer at the Organization for the Prohibition of Chemical Weapons in The Hague and served as a law clerk at the International Criminal Tribunal for the former Yugoslavia.
---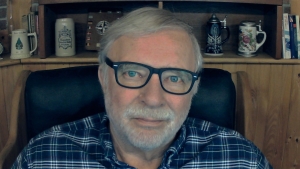 Stanley R. Sloan is a nonnresident senior fellow with the Atlantic Council's Scowcroft Center for Strategy and Security, a visiting scholar in political science at Middlebury College, and an associate fellow at the Austrian Institute for European and Security Policy. Over the past decade, he has taught courses on transatlantic relations and American power at Middlebury while lecturing regularly at the NATO College in Rome, where he was named an honorary ancien in 2005. He retired from government service in 1999 after serving in a variety of research and management positions in the Congressional Research Service, the Central Intelligence Agency and as an officer in the US Air Force. His most recent books are De-Trumping U.S. Foreign Policy: Can Biden Bring America Back? (2021, De Gruyter), Defense of the West: Transatlantic Security from Truman to Trump (2020, Manchester University Press), and Transatlantic Traumas: Has Illiberalism Brought the West to the Brink of Collapse (2018, Manchester University Press).
---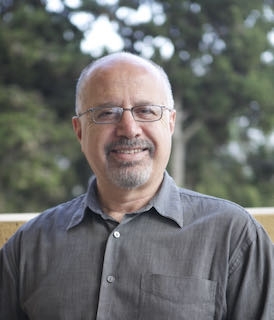 Shibley Telhami is the Anwar Sadat Professor for Peace and Development and the Director of the University of Maryland Critical Issues Poll. He is also a nonresident senior fellow at the Brookings Institution. Before coming to the University of Maryland, he taught at several universities, including Cornell University, the Ohio State University, the University of Southern California, Princeton University, Columbia University, Swarthmore College, and the University of California at Berkeley, where he received his doctorate in political science. He has also been active in the foreign policy arena. He has advised in one form or another every administration from George H.W. Bush to Barack Obama. His best-selling book, The Stakes: America and the Middle East, was selected by Foreign Affairs as one of the top five books on the Middle East in 2003. His most recent book, The World Through Arab Eyes: Arab Public Opinion and the Reshaping of the Middle East, was published in 2013. Telhami was selected by the Carnegie Corporation of New York along with the New York Times as one of the "Great Immigrants" for 2013. He is also a recipient of the University of Maryland's Honors College 2014 Outstanding Faculty Award and in 2018 he received the University of Maryland's Distinguished Scholar-Teacher Award.
---
Rohatyn Center for Global Affairs
Robert A. Jones 59 House
148 Hillcrest Road
Middlebury, VT 05753