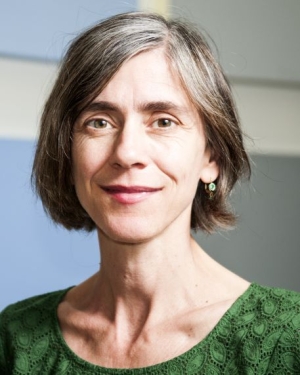 Marieke Bloembergen is a cultural historian and senior researcher at KITLV, and professor in Archival and Postcolonial Studies at Leiden University's Colonial and Global History Department. Her research interests concern the political dynamics of cultural knowledge production in colonial and post-colonial Indonesia, as understood in their local, inter-Asian and global dimensions, and with a focus on networks of material culture, heritage practices, religion, memory, and policing. Her present research focuses on scholarly and religious knowledge networks between Indonesia, India and the West, and the makings of moral geographies of Greater India, 1880s-1980s. In that context she also explores the relations between collecting histories of Hindu-Buddhist antiquities, and the rise of an Asian art market.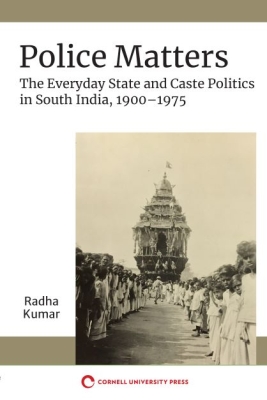 Radha Kumar is a historian of colonial and postcolonial South Asia, focusing on the Tamil-speaking countryside in southern India. Her first book, Police Matters: The Everyday State and Caste Politics in South India, 1900-1975 (Cornell University Press, 2021), drew on previously unexplored police records to examine the close ties between police and caste authority that were displayed at everyday as well as exceptional moments through much of the twentieth century.
She has commenced work on a second project on the Kaveri river dispute in southern India. The study will explore how colonial subjects and postcolonial citizens made their claims to water, and to political belonging, between the late-nineteenth and the early twenty-first centuries.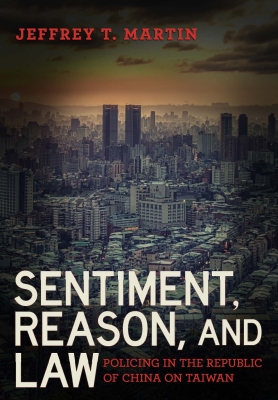 Jeffrey Martin is associate professor in the Departments of Anthropology and East Asian Languages and Cultures, at the University of Illinois, Urbana-Champaign. He holds a PhD in sociocultural anthropology from the University of Chicago. His research focuses on contrasts in the way policing is organized in East Asian and American contexts. He has conducted primary research in Taiwan, Hong Kong, the Peoples' Republic of China, and the USA. Before joining UIUC he held teaching positions at Taiwan's Central Police University, the Graduate Institute of Taiwan Studies at Chang Jung Christian University, and the University of Hong Kong.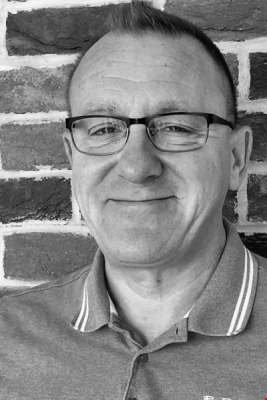 Mark Neocleous
Professor of the Critique of Political Economy at Brunel University London. Most recent book is A Critical Theory of Police Power (2021). Earlier books include The Universal Adversary: Security, Capital, and 'The Enemies of All Mankind' (2016); War Power, Police Power (2014); and Critique of Security (2008). New book forthcoming in March 2022 is called The Politics of Immunity: Security and the Policing of Bodies. Currently writing a book called Pacification.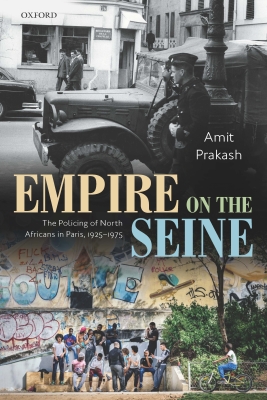 Amit Prakash is Visiting Assistant Professor of Global Studies at Middlebury College. His research and teaching interests are in the history decolonization, migration and borders, imperialism, and policing. His book Empire on the Seine: The Policing of North Africans in Paris, 1925-1975 will be published by Oxford University Press in March 2022.
Stuart Schrader is Associate Research Professor of Africana Studies and Associate Director of the Program in Racism, Immigration, and Citizenship at Johns Hopkins University. He is the author of Badges Without Borders: How Global Counterinsurgency Transformed American Policing (University of California, 2019), as well as articles in n+1, The New Republic, The Washington Post, Viewpoint Magazine, NACLA Report on the Americas, and more.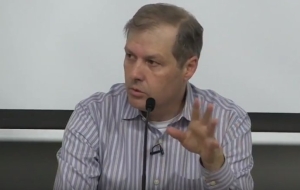 Alex S. Vitale is Professor of Sociology and Coordinator of the Policing and Social Justice Project at Brooklyn College and a Visiting Professor at London Southbank University. He has spent the last 30 years writing about policing and consults both police departments and human rights organizations internationally. Prof. Vitale is the author of City of Disorder: How the Quality of Life Campaign Transformed New York Politics and The End of Policing. His academic writings on policing have appeared in Policing and Society, Police Practice and Research, Mobilization, and Contemporary Sociology. He is also a frequent essayist, whose writings have been published in The NY Times, Washington Post, The Guardian, The Nation, Vice News, Fortune, and USA Today. He has also appeared on CNN, MSNBC, CNBC, NPR, PBS, Democracy Now, and The Daily Show with Trevor Noah.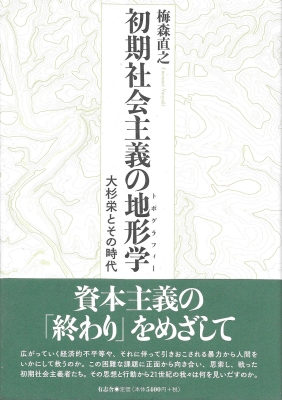 Naoyuki Umemori is a professor of political science at Waseda University. He graduated from Waseda University (B.A.& M.A.) and The University of Chicago (Ph.D.). Umemori's specialty is History of Modern Japanese Political Thought and his research interests include social theory, nationalism, colonialism, Asianism, socialism, and anarchism. His English publication includes:  "Modernization through Colonial Mediations: The Establishment of the Police System in Meiji Japan" (2002), "Between Civilization and Anti-civilization: The Ideology and Activism of early Asianists" (2013), "The Historical Contexts of the High Treason Incident: Goverrnentality and Colonialism" (2013) and "Appropriating Defeat: Japan, America, and Eto Jun's Historical Reconciliations (2013).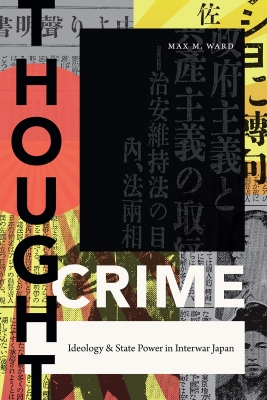 Max Ward is an associate professor of Japanese History at Middlebury College, author of Thought Crime: Ideology and State Power in Interwar Japan (2019), and coeditor of Transwar Asia: Ideology, Practices, Institutions, 1920-1960 (2021) and Confronting Capital and Empire: Rethinking Kyoto School Philosophy (2017). He has written on various topics related to Japan and social theory, including Japanese fascism, postwar Japanese cinema, postcolonial theory, and policing in Imperial Japan, and is currently working on a new book tentatively titled Police Power in Modern Japan, 1870-1970.  
Rohatyn Center for Global Affairs
Robert A. Jones 59 House
148 Hillcrest Road
Middlebury, VT 05753