Expert Solutionist Bios 2022-23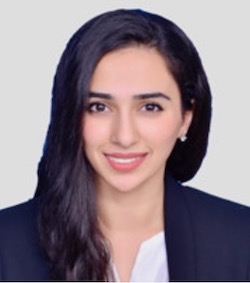 ---
Hasfa Ahmad '12
After graduating from Middlebury with a degree in International Politics and Economics and obtaining her Bachelor of Laws from University College London, Hasfa Ahmad went on to defend human rights through lobbying and litigation. As a licensed Advocate of the High Courts of Pakistan, she actively practices in the lower courts and the Lahore High Court and assists in the Supreme Court of Pakistan. She also assists with domestic and international arbitrations and conducts a wide range of transactional work, including project finance, mergers and acquisitions, and corporate restructuring.
As part of her work defending human rights, Hasfa has been involved in public interest litigation in the Lahore High Court, lobbying for maternity rights and conducting extensive Pro Bono work, particularly for women and minorities. In the past she has also worked with the Human Rights Commission of Pakistan, LUMS, and various other international civil rights organizations.
Currently, Hasfa is continuing her work on human rights as a lawyer at Cornelius, Lane & Mufti. She is working to combat food waste and develop the law on food justice in Pakistan, where food security has been threatened by devastating floods. She is hopeful that food businesses and government authorities will aid her and her colleagues in their efforts to improve food justice in the country.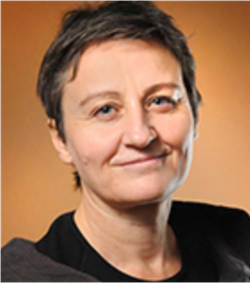 ---
Sylvie Bodineau, Ph.D.
Sylvie Bodineau, MA, PhD, is a French anthropologist, currently working as a postdoctoral fellow at Harriet Tubman Institute for Research on Africa and its Diasporas, at York University. Her current postdoctoral work involves media-arts based participative-action-research in the Democratic Republic of Congo (DRC) with a group of former child soldiers.
For over twenty years, Sylvie has worked to defend children's rights through humanitarian intervention and development aid. Through her involvement in various international organizations, she has managed programs focusing on urgent children's rights issues such as providing aid to children affected by natural disasters, children who are victims of exploitation, children accused of witchcraft, and others. 
Sylvie has been a consultant for the United Nations and other international organizations involved in child protection for eleven years, including Save the Children, USAID, and the Belgian Red Cross. In 2009, she decided to return to the world of academia and conducted her doctoral research in anthropology on the protection of child soldiers in the DRC while continuing her work as a consultant.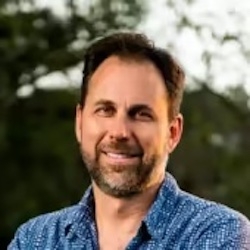 ---
Fred Nelson
A self-identified 'conservation entrepreneur,' Fred Nelson has worked in African conservation for over twenty years on issues such as natural resource management, biodiversity conservation, rural development, and policy formulation. Through his field work in Tanzania, he had the opportunity to live and work with Maasai communities, and has also led research on the politics of conservation in Africa. Fred has played a leading role in global networks and collaborations in the realm of land rights, wildlife conservation, and ecotourism.
After obtaining degrees from Cornell University and the University of Michigan, Fred went on to become a Doris Duke Conservation Fellow and Henry Arnhold Conservation Fellow. His entrepreneurial spirit led him to found Maliasili in 2010, which he believed could fill a key gap in African conservation: to promote community-based conservation in Africa by working to build the capacity of leading local organizations. Maliasili also aims to develop innovative and collaborative local natural resource management initiatives. Fred currently works as the CEO of Maliasili and lives in Shelburne, Vermont.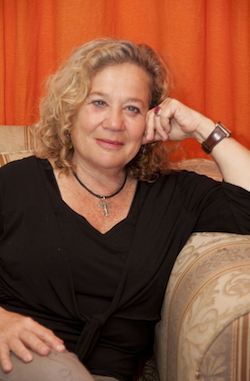 ---
Nora Strejilevich, Ph.D.
An author and professor, Dr. Nora Strejilevich knows the struggle for human rights first hand through her lived experience as a political prisoner and her life in exile.
Born and raised in Argentina, Dr. Strejilevich is a survivor of the infamous "Club Atletico" concentration camp in Argentina, one of many concentration camps in Argentina run by the Argentine government and used to detain political opponents during the so-called Dirty War. After being freed, she became an exile in Canada and obtained her Ph.D. in Latin American literature from the University of British Columbia.
She has taught throughout Canada, the United States, and Latin America, including at San Diego State University, Universidad de Chile, and the Center for Genocide Studies at Universidad Tres de Febrero in Buenos Aires. Her awarded novels, poems, and essays recount her life story and critically analyze the experience of torture and detention in concentration camps. In particular, her novel Una Sola Muerte Numerosa is used as educational material at universities across Latin America and Europe.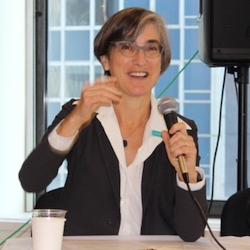 ---
Alexandra Yuster
Alexandra Yuster is an expert on human rights. She attended Vassar College and Hunter College where she earned a BA in Anthropology and an MPH in Community Health Education, respectively.
Yuster has worked for over 30 years in the field of human rights including eight years as the Associate Director, Programme Division & Chief of Social Inclusion & Policy at UNICEF. Yuster also served as Senior Advisor, Child Protection at UNICEF and as the UNICEF Representative in Moldova from 2008 to 2013 where she worked to improve social protection, particularly for children, during an economic crisis. She has also worked in UNICEF Country Offices in Mozambique, Zimbabwe and India focusing on issues such as maternal health, child protection, HIV prevention and social policy.
In addition to many years of experience in the field, Yuster also has experience teaching, including teaching a J-term Course at Middlebury College, titled Human Rights in Practice.
Currently, Yuster works as a consultant, using her expertise to advance the fields of child protection and human rights.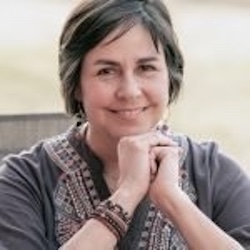 ---
Gloria González Zenteno, Ph.D.
Dr. Gloria González Zenteno is a Professor of Luso-Hispanic Studies at Middlebury College, teaching courses on Latin American literature, Spanish, and Creative Writing. She has published extensively on the function of animal imagery and the figures of the reader, the writer and the sweep of literary traditions in Augusto Monterroso (Guatemala) and Juan José Arreola (Mexico).
Outside of her work in academia, Professor Gonzalez's passion lies in creative writing. She writes in English and Spanish on issues of race, class, gender, and environmental justice, often featuring characters that stand in the intersections of diverse sexualities and natural environments.
Professor González's new novel, Arribada, is about a woman pushed to confront her role in environmental and social justice, and a well-to-do family's realization that their comfortable position rests on crimes against the natural world, their town, and their loved ones. Arribada was a finalist for the Feminist Press's Louise Meriwether Award and was named one of Kirkus Reviews' Best Indie Books of 2022.
In his review of the book, Costa Papas of Kirkus Reviews stated: "Gracefully interweaving environmental topics with explorations of queerness and womanhood," Arribada is "a suspenseful but tender tale that exemplifies the power of intersectionality. Themes of environmental justice, queer love, and Indigenous rights intersect in González's mystery."
Rohatyn Center for Global Affairs
Robert A. Jones 59 House
148 Hillcrest Road
Middlebury, VT 05753