BL Environmental Writers' Workshop Series Faculty Page
Dear Bread Loaf Environmental Writers' Faculty,
We're looking forward to seeing you online in June!
Thank you for taking a close look at the information below and submitting the materials requested. If you think of any questions, please let us know.
Noreen Cargill, Administrative Director
Jason Lamb, Coordinator
HELP US SPREAD THE WORD
First, we would like to ask for your help this summer with spreading the word! We're very excited about the 2021 Lecture Series and would love to have your help in inviting writer friends, colleagues, and students to check it out. If you use social media, please help us by liking and sharing our Tweets and posts to IG. Find us at @breadloafwriter.
FORMS REQUIRED FOR HONORARIUM PAYMENT
Please return the forms below so we receive them by Wednesday, May 12.
1. W9 and Contract
Faculty are processed as independent contractors through Accounts Payable. Please complete the two forms below and return them to us by Wednesday, May 12.  
Please be sure to list your name in the same way on both documents.
The payment will be sent to you just after the session. Payments are sent by check or direct deposit (see the direct deposit option included on the W9).
Please send the W9 and contract by email, fax, or mail:
Email: ble@middlebury.edu
Fax: 802-443-2087
Mail: Bread Loaf Environmental Writers' Conference, Middlebury College, 204 College Street, Middlebury, VT 05753
2. Online Information Form
Please complete this brief online form so we receive it by Wednesday, May 12.
IMPORTANT INFORMATION AND UPCOMING DATES
WORKSHOPS
Workshops are held via Zoom with the faculty member hosting the meeting using their personal or school account.
Important: Please note that a free Zoom account limits meetings to just 40 minutes, so in order to host the workshop, you will need to have an account that is at least at the Pro level. If you have any concerns about this, please let us know.
Please create a zoom meeting using your personal or school account.
Send the link to Bread Loaf staff at ble@middlebury.edu. Please note "Zoom Workshop Link" in the subject line and send this so staff have it in hand by Tuesday, May 25.
Bread Loaf staff will share this link with your group and let them know to contact us in case of any issues.
If you have any questions about how to set up the meeting in Zoom, please let us know.
In addition to the group meetings that will take place on June 7, 9, and 11 (refer to the May 4 email for the time of your workshop), please note that there will be a Pre-workshop Tech Meet-up on Sunday, June 6 at 4:30 p.m. EST. This is a brief meeting with your group hosted via the Zoom link that you'll use for your workshop for the week. Participants will log in at 4:30 p.m., and the meetup may go until 5 p.m. or possibly end sooner if there aren't any tech issues to resolve.
We will provide you with a list of the participants in your group along with their emails when we send you the workshop packet of student manuscripts the week of May 17.
Take a look at the Beginner Guide to Bread Loaf Workshops to see the information that we share with participants about workshops.
INDIVIDUAL MEETINGS WITH YOUR STUDENTS
During your first full workshop on Monday, June 7, please discuss with your group how the individual 30-minute meetings will be scheduled.
Please plan on times that will work best for you during the session while also keeping in mind that participants will not be available during the lectures, so 4:30 p.m. to 5:30 p.m. EST daily. See the schedule below for details.
IF YOU ARE SCHEDULED TO OFFER A LECTURE OR READING
A Bread Loaf Event Host will contact you the week of May 17 to schedule a Crowdcast tech run through with you to take place during the week of May 31 at a time that is convenient for you. For the tech test, please log in from the computer and space that you will be using the day that you deliver your lecture or reading. The Host will check sound, lighting, and other details during the tech test. It should take about twenty minutes or so. The June Event Hosts include Sarah Audsley, Lupita Eyde-Tucker, Lucien Darjeun Meadows, and Sara Freeman, all writers and/or translators.
The day of your lecture or reading, please plan to log into Crowdcast 15 minutes early to join the Event Hosts in the "Green Room" before the event goes live.
FACULTY ACCESS TO JUNE LECTURES
June Faculty have free access to the June Lecture Series hosted on Crowdcast including both the Bread Loaf Environmental and Translators' lectures, June 6 - 12.  To register for an event, please use the coupon code below for each individual lecture (please note that the code is usable for the individual June lectures only; it is not applicable for the "June Lecture Series" block or the August Series). Please remember to register for the Welcome and Readings, too. The code is not needed for these free events, but it is necessary to register via Crowdcast to attend.
Note that this coupon code is for your use only.  If you know of a writer that needs financial assistance to attend the Lecture Series, please let them know that they can reach out to us at ble@middlebury.edu. We would be happy to share access with them.
Coupon Code: WkshpPart
MANUSCRIPT PACKET AND FIRST ASSIGNMENT
The manuscript packet of student writing will be sent to faculty as a PDF document via email the week of May 17. This packet includes the list of participants in your group. Also at that time we will share access to the list of participant bios and photos, in case you would like to take a look.
Faculty send first assignment to Bread Loaf Staff by Tuesday, May 25.
More about the first assignment:
The first assignment is completely up to you, but usually it involves reading some of the manuscripts from the packet of student writing.  Often a faculty member asks the participants to read and be prepared to discuss particular manuscripts in the packet. Or with poetry, a faculty member sometimes selects some poems from each manuscript to prepare for that first meeting. Some faculty members assign outside reading as well (material outside of the manuscript packet) and provide the master of that reading for us to make available to the participants. If you would like to assign outside reading, please send the master by email attachment when you send the first assignment.
In addition, if you would like to, send along a paragraph that briefly describes what participants might expect from your workshop in regards to your teaching philosophy and practices. If there are particular things you would like participants to keep in mind while reading the manuscripts, you could note that. Also, if you like, you could let participants know how to prepare their comments for the workshop (notes on the page and/or a separate paragraph addressed to the writer, etc.).
TIMELINE OVERVIEW
By Wednesday, May 12—faculty complete and send the W9 and contract forms.
By Wednesday, May 12—faculty submit the online Information form.
Week of May 17—Faculty offering a lecture and/or reading receive an email from the Bread Loaf Event Hosts to schedule a tech test (the test will be scheduled for the week of May 31).
Week of May 17—Faculty receive the Workshop Packet of participant manuscripts from Bread Loaf staff via email.
By Tuesday, May 25—Faculty send the first assignment for their workshop group to ble@middlebury.edu.
By Tuesday, May 25—faculty create and send to ble@middlebury.edu the Zoom link to be used for their workshop group.
Week of May 31—faculty offering a lecture and/or reading do the tech test that was scheduled with the Event Hosts.
By June 5—Faculty use the free code to register for the June lectures and in Crowdcast; also please remember to register for the Director's Welcome and the two readings (code not needed).
Kickoff Events
June 6 at 4 p.m. EST—join us for the Director's Welcome (Crowdcast)
4:30 p.m. EST—log in to host the Pre-workshop Tech Meet-up with your group of six participants (Zoom) (See the Workshop section above for details.)
5:30 p.m. EST—Tune in to watch the lecture by Aimee Nezhukumatathil (Crowdcast)
7 p.m. EST—Tune in to listen to readings by Geoffrey Brock and Padma Viswanathan (Crowdcast)

Please join us for this Bread Loaf Translators' Reading, if you wish to; if you're unable to join us and would like to view it later, the recording will be available to you through the fall.
See the full week's schedule below.
WORKSHOP & LECTURE SERIES SCHEDULE
Bread Loaf Workshop & Lecture Series, June 2021
All times below are EST.
Sunday, June 6
4 p.m. Director's welcome
4:30 p.m. Pre-workshop Tech Meet-up
5:30 p.m. Lecture by Aimee Nezhukumatathil
7 p.m. Readings by Geoffrey Brock and Padma Viswanathan
Monday, June 7
10 a.m. or 6 p.m. Workshop (first session)
4:30 p.m. Lecture by Kareem James Abu-Zeid
Tuesday, June 8
4:30 p.m. Lecture by David Hinton
Wednesday, June 9
10 a.m. or 6 p.m. Workshop (second session)
4:30 p.m. Lecture by Dan Chiasson
Thursday, June 10
4:30 p.m. Lecture by Jody Gladding
Friday, June 11
10 a.m. or 6 p.m. Workshop (final session)
4:30 p.m. Lecture by Kazim Ali
Saturday, June 12
4:30 p.m. Lecture by Jennifer Croft
7 p.m. Readings by Pam Houston and J. Drew Lanham
VERMONT BOOK SHOP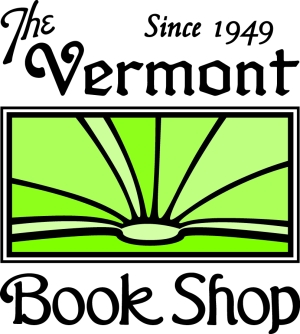 Bread Loaf Online Bookstore
Participants are invited to purchase books by faculty through our locally-owned Vermont Book Shop in Middlebury.