2022 Faculty will Include:
Nonfiction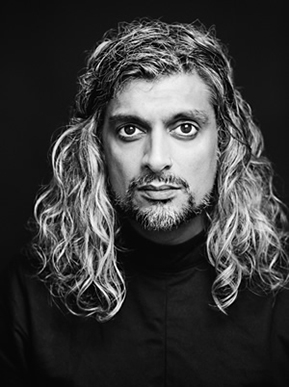 Kazim Ali's books encompass several volumes of poetry, including The Voice of Sheila Chandra; Inquisition; Sky Ward, winner of the Ohioana Book Award in Poetry; The Far Mosque, winner of Alice James Books' New England/New York Award; The Fortieth Day; All One's Blue; and the cross-genre text Bright Felon. His novels include the recently published The Secret Room: A String Quartet and among his books of essays are the hybrid memoir Silver Road: Essays, Maps & Calligraphies and Fasting for Ramadan: Notes from a Spiritual Practice. His newest book, Northern Light: Power, Land, and the Memory of Water, about hydroelectric infrastructure and its impact on the Pimicikamak First Nation in northern Manitoba was published by Milkweed Editions this past spring. Ali has taught at various colleges and universities, including Oberlin College, Davidson College, St. Mary's College of California, and Naropa University. He is currently the chair of the Department of Literature at the University of California, San Diego.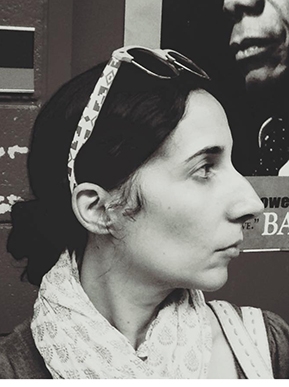 Emily Raboteau is the author, most recently, of Searching for Zion, winner of a 2014 American Book Award and finalist for the Hurston/Wright Award in nonfiction. Her essays about race, place, and identity have appeared in the New Yorker, New York Times, New York Review of Books, Orion, Oxford American, Best American Science Writing, Ploughshares, The Believer, and elsewhere.  A contributing editor at Orion Magazine, she teaches creative writing at the City College of New York. Her next book, Caution: Lessons in Survival, forthcoming from Holt, is about social and environmental justice through the lens of motherhood. 
Janisse Ray is an American writer whose work often inhabits the borderland of nature and culture. She has published eight books, most recently Wild Spectacle: Seeking Wonders in a World Beyond Humans. She has won an American Book Award, a Pushcart Prize, Southern Bookseller Awards, Southern Environmental Law Center Writing Awards, and an Eisenberg Award, among others. Her first book, Ecology of a Cracker Childhood, was a New York Times Notable Book. She has been inducted into the Georgia Writers Hall of Fame and lives and works near Savannah, Georgia. 
Elizabeth Rush is the author of Rising: Dispatches from the New American Shore, a finalist for the Pulitzer Prize in General Nonfiction, and Still Lifes from a Vanishing City: Essays and Photographs from Yangon, Myanmar. Rush is the recipient of fellowships from the National Science Foundation, the Alfred P. Sloan Foundation, National Geographic, the Andrew Mellon Foundation, the Howard Foundation, and others. She teaches at Brown University and is currently at work on a book about motherhood and Antarctica's diminishing glaciers.
Abe Streep is the author of Brothers on Three: A True Story of Family, Resistance, and Hope on a Reservation in Montana. He has written for publications including the New York Times Magazine, New Yorker, Columbia Journalism Review, Harper's, WIRED, California Sunday Magazine, High Country News, and Outside, where he is a contributing editor. His writing has been anthologized in Best American Sports Writing and noted by Best American Essays and Best American Science and Nature Writing. He is a recipient of the American Mosaic Journalism Prize for deep reporting on underrepresented communities.
Poetry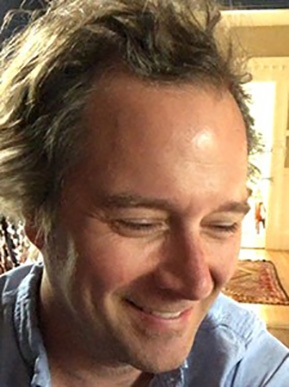 Dan Chiasson is the author of six books, most recently The Math Campers (2020). He is at work on Bernie for Burlington: A Biography of his Rise in a Changing Vermont, 1968-1991, forthcoming in 2025.
Tarfia Faizullah is the author of two poetry collections, Registers of Illuminated Villages and Seam. Her writing appears widely in the U.S. and abroad in the Daily Star, Hindu Business Line, BuzzFeed, PBS News Hour, Huffington Post, Poetry, Ms., American Poets, Oxford American, New Republic, The Nation, and the anthology Halal If You Hear Me, and has been displayed at the Smithsonian, the Rubin Museum of Art, and elsewhere. In 2016, she was recognized by Harvard Law School as one of 50 Women Inspiring Change. A 2019 United States Artists Fellow, she lives in Dallas, TX.
Fiction
Morgan Jerkins is a New York Times bestselling author whose books are This Will Be My Undoing, Wandering In Strange Lands, and Caul Baby. She was a Forbes 30 under 30 leader in Media and an American Society of Magazine Editors Next Award winner, and her short form work has been published in the New Yorker, New York Times, The Atlantic, Rolling Stone, and ELLE, among many others. She holds a BA in Comparative Literature from Princeton University and an MFA from the Bennington Writing Seminars.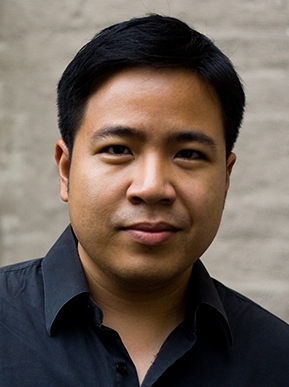 Pitchaya Sudbanthad is the author of the novel Bangkok Wakes to Rain, first published by Riverhead Books (US) and Sceptre (UK), and selected as a notable book of the year by the New York Times and the Washington Post, as well as finalist for the Center for Fiction's First Novel Prize. He has received fellowships in fiction writing from the New York Foundation for the Arts and MacDowell, and currently splits time between Bangkok and Brooklyn.
Special Guests:
Marc Lapin is Assistant Laboratory Professor of Environmental Studies at Middlebury College where his courses focus on the science of socioecological systems, land management, and conservation.  Marc is also the College Lands Ecologist, responsible for the conservation and stewardship of Middlebury's six thousand acres of forest, wetland, and leased agricultural land. A consulting ecologist for nearly three decades, he has continued to work with state and federal agencies, conservation organizations, and private landowners. In both his college and consulting work, Marc utilizes expertise in ecosystem mapping, landscape ecology, conservation assessment and planning, and field botany to further land protection; he has been fortunate to have been involved in protection and conservation management of many thousands of acres.  Marc has worked extensively with Natural Heritage Programs and State and Federal Fish and Wildlife Departments in northern New England and New York, as well as with The Nature Conservancy, Vermont Land Trust, New England Wild Flower Society, Vermont Family Forests, and numerous local land trusts, town governments, and private landowners.  The ecological evaluation of Middlebury College's lands conducted by Marc and ten college students laid the scientific foundation for the College's Bread Loaf Conservation Project.
Bill McKibben is an author and environmentalist who in 2014 was awarded the Right Livelihood Prize, sometimes called the "alternative Nobel." His 1989 book The End of Nature is regarded as the first book for a general audience about climate change, and has appeared in 24 languages; he's gone on to write a dozen more books. He is a founder of 350.org, the first planet-wide, grassroots climate change movement, which has organized twenty thousand rallies around the world in every country save North Korea, spearheaded the resistance to the Keystone Pipeline, and launched the fast-growing fossil fuel divestment movement. Foreign Policy named him to their inaugural list of the world's 100 most important global thinkers, and the Boston Globe said he was "probably America's most important environmentalist." A former staff writer for the New Yorker, he writes frequently for a wide variety of publications around the world, including the New York Review of Books, National Geographic, and Rolling Stone.
Guest Agents and Editors will include:
Anna Lena Phillips Bell, Editor, Ecotone
Sarah Bowlin, Agent, Aevitas Creative Management
Chantz Erolin, Editor, Graywolf
Emily Everett, Managing Editor, The Common
Naomi Gibbs, Executive Editor, Pantheon Books
Paul Lucas, Agent, Janklow & Nesbit
Joey McGarvey, Senior Editor, Milkweed
Leslie Sainz, Managing Editor, New England Review
Matt Weiland, Vice President and Senior Editor, W.W. Norton