2022 Faculty will Include:
Introductory Workshops
Madhu H. Kaza, born in Andhra Pradesh, India, is a writer, translator, artist, and educator based in New York City. She is a translator of contemporary Telugu women writers. Her guest curation of writing from less translated languages appears as a special feature in the Spring 2022 issue of Gulf Coast, and she served as a 2021 juror for the National Book Awards. She is the editor of Kitchen Table Translation, a volume that explores connections between translation and migration, and her work has appeared in the Yale Review, Gulf Coast, Los Angeles Review of Books, Guernica, Two Lines, Waxwing, Chimurenga, and more. She works as the Associate Director for Microcollege Programs for the Bard Prison Initiative and teaches in the MFA Writing program at Columbia University.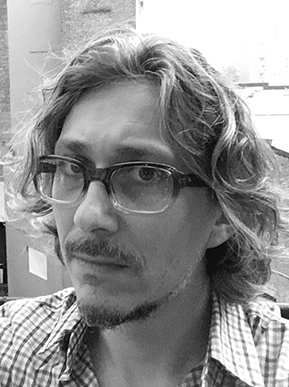 Matvei Yankelevich is a poet, translator, and editor based in New York. His translations from Russian include works by Elena Guro, Daniil Kharms, Osip Mandelstam, Vladimir Mayakovsky, Alexander Vvedensky, and several contemporary Russian-language poets. He has been awarded fellowships for translation from the National Endowment for the Arts and the National Endowment for Humanities, and was a co-recipient (with Eugene Ostashevsky) of the 2014 National Translation Award for An Invitation for Me To Think by Alexander Vvedensky. In the 1990s, he co-founded Ugly Duckling Presse where he edited a variety of books and curated the Eastern European Poets Series. He teaches translation for the Writing MFA at Columbia University's School of the Arts.
Translation Manuscript Workshop in Poetry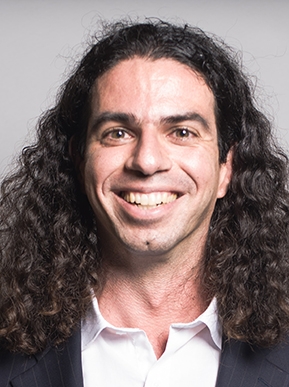 Kareem James Abu-Zeid is a freelance translator of poets and novelists from across the Arab world, including Adonis (Syria), Rabee Jaber (Lebanon), and Dunya Mikhail (Iraq). His work has earned him an NEA grant (2018), PEN Center USA's Translation Prize (2017), Poetry Magazine's translation prize (2014), the Northern California Book Award in Poetry (2015), and residencies from the Banff Centre and the Lannan Foundation. He has a PhD in Comparative Literature from UC Berkeley, and has been a Fulbright Research Fellow in Germany and a CASA Fellow in Egypt. His most recent translation is Najwan Darwish's Exhausted on the Cross, in forthcoming 2021.   
Translation Manuscript Workshops In Prose
Peter Constantine's recent translations include works by Augustine, Solzhenitsyn, Rousseau, Machiavelli, Gogol, and Tolstoy. He is a Guggenheim Fellow and was awarded the PEN Translation Prize for Six Early Stories by Thomas Mann and the National Translation Award for The Undiscovered Chekhov. His translation of the complete works of Isaac Babel, published by W. W. Norton in 2001, received the Koret Jewish Literature Award and a National Jewish Book Award citation. He co-edited A Century of Greek Poetry: 1900-2000 and the anthology The Greek Poets: Homer to the Present, which W.W. Norton published in 2010. He is the Director of the Program in Literary Translation at the University of Connecticut, the Publisher of World Poetry Books, and Editor-in-Chief of New Poetry in Translation. 
Anton Hur was educated at Korea University College of Law. He has won translation grants from English PEN, PEN America, LTI Korea, the Daesan Foundation, the Korea Arts Council, and the Korea Publishers Industry Promotion Agency, and was translator-in-residence at the National Centre for Writing in the UK and the University of Oxford Queens College Translation Exchange. He currently resides in Seoul, Korea.
Kimi Traube is a writer and translator from the Spanish. Her translation of Juan Villoro's The Guilty (Braziller, 2015) drew praise from the New York Times, the L.A. Times, and the literary translation magazine 3%. She is also the translator of Regnar Kristensen's choral memoir The Children of Gregoria (Berghahn, 2020), described as "part soap opera, part ethnography, part family history." Her work has appeared in Bomb Magazine, Electric Literature, Sequestrium, The Columbia Journal Online, Asymptote Journal, The Best of the Net Anthology, and elsewhere. She is currently working on a new translation of Cervantes's classic, The Ingenious Gentleman Don Quixote of La Mancha, forthcoming from W.W. Norton. Kimi has taught a number of courses on Literary Translation as an adjunct faculty member of Columbia University's Writing M.F.A. and elsewhere.
Translation Manuscript Workshop in Poetry and Prose
Yvette Siegert is the author of Atmospheric Ghost Lights, selected for the 2021 Poetry Society of America Chapbook Fellowship Award. Her debut collection, a winner of the James Berry Poetry Prize, is forthcoming from Bloodaxe Books. Her translations include Chantal Maillard's Killing Plato, Juan Villoro's The Reef, and Alejandra Pizarnik's later poetry, Extracting the Stone of Madness: Poems 1962–1972, which won the Best Translated Book Award. Her work has received support from CantoMundo, Macondo, PEN/NYSCA, Ledbury Critics, Arts Council England, the NEA, and the National Centre for Writing (UK). She is a doctoral candidate in Medieval and Modern Languages at the University of Oxford.
Guest Agents and Editors will Include:
Ryan Chamberlain, Translation Editor, Arkansas International
Sarah Coolidge, Editor, Two Lines Press
John Donatich, Director, Yale University Press
Markus Hoffmann, Agent, Regal Hoffmann & Associates
Elianna Kan, Agent, Regal Hoffmann & Associates
Tynan Kogane, Editor, New Directions
Leslie Sainz, Managing Editor, New England Review