2023 Faculty will Include:
Introductory Workshops
Madhu H. Kaza, born in Andhra Pradesh, India, is a writer, translator, artist, and educator based in New York City. She is a translator of contemporary Telugu women writers. Her guest curation of writing from less translated languages appeared as a special feature in the Summer/Fall 2022 issue of Gulf Coast, and she served as a 2021 juror for the National Book Awards. She is the editor of Kitchen Table Translation, a volume that explores connections between translation and migration, and her work has appeared in the Yale Review, Gulf Coast, Los Angeles Review of Books, Guernica, Two Lines, Waxwing, Chimurenga, and more. She works as Assistant Dean of the Bard Microcolleges for the Bard Prison Initiative and teaches in the MFA Writing program at Columbia University.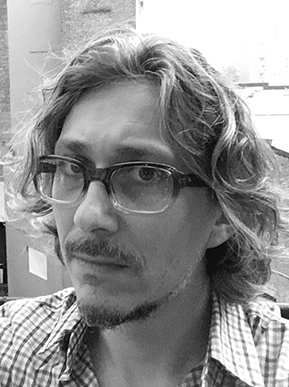 Matvei Yankelevich is a poet, translator, and editor based in New York. His translations from Russian include works by Daniil Kharms, Elena Guro, Osip Mandelstam, Vladimir Mayakovsky, and several contemporary Russian-language poets. He has been awarded fellowships for translation from the National Endowment for the Arts and the National Endowment for Humanities, and was a co-recipient of the 2014 National Translation Award for An Invitation for Me to Think by Alexander Vvedensky. His books include the poetry collections Some Worlds for Dr. Vogt and Dead Winter. In the 1990s, he co-founded Ugly Duckling Presse where he edited a variety of books and curated the Eastern European Poets Series. As of 2022, he is editor of World Poetry Books, a nonprofit publisher of poetry in translation. He teaches translation for the Writing MFA at Columbia University's School of the Arts.
Translation Manuscript Workshop in Poetry
Mónica de la Torre's most recent book of poems and translations is Repetition Nineteen. Other collections include The Happy End/All Welcome—a riff on a riff on Kafka's Amerika—and Public Domain. She has translated an array of poets including Amanda Berenguer, Omar Cáceres, Ana Hatherly, Lila Zemborain, and Gerardo Deniz. With Alex Balgiu, she co-edited the anthology Women in Concrete Poetry 1959–79. She is the recipient of the 2022 Foundation for Contemporary Arts C.D. Wright Award for Poetry and a 2022 Creative Capital Grant. She teaches poetry at Brooklyn College.
Translation Manuscript Workshops In Prose
Hosam Aboul-Ela is a Professor of English and the AAEF/Burhan and Misako Ajuz Professor of Arab Studies at the University of Houston. He is the translator of four Arabic novels and author of numerous articles in the areas of comparative literature, literature of the Americas, and Arab cultural studies. In addition to Other South: Faulkner, Coloniality, and the Mariátegui Tradition, he is author of the Domestications: American Empire, Literary Culture, and the Postcolonial Lens. For Seagull Books, he curates the Arab list and co-edits with Gayatri Chakravorty Spivak the Elsewhere Texts series. His translation of Sonallah Ibrahim's Warda was published by Yale in 2021.
Padma Viswanathan's novels have been published in eight countries and shortlisted for the PEN USA Prize and the Scotiabank Giller Prize. Her short fiction, essays, and short translations have been published in Granta, Boston Review, Brick, and elsewhere. Her translation of the novel São Bernardo, by the Brazilian novelist Graciliano Ramos, published in 2020 by the New York Review Books, was shortlisted for the Oxford-Weidenfeld Prize and runner-up for the Society of Authors TA First Translation Award. Her nonfiction book, Like Every Form of Love, is forthcoming from Random House Canada in 2023.
Translation Manuscript Workshops in Poetry and Prose
Geoffrey Brock is the author of three books of poems, the editor of The FSG Book of 20th-Century Italian Poetry, and the translator of various books of poetry, prose, and comics, mostly from Italian. His poems and translations have appeared in journals including Poetry magazine, Paris Review, the New Yorker, Yale Review, and Best American Poetry. His honors include ALTA's National Translation Award for Poetry, two Raiziss/de Palchi awards from the Academy of American Poets, two NEA Fellowships, and a Guggenheim Fellowship. Since 2006 he has taught in the University of Arkansas's Program in Creative Writing and Translation, where he is the founding editor of The Arkansas International.
Christopher Merrill has published seven collections of poetry, including Watch Fire, for which he received the Lavan Younger Poets Award from the Academy of American Poets; many edited volumes and translations; and six books of nonfiction, among them, Only the Nails Remain: Scenes from the Balkan Wars, Things of the Hidden God: Journey to the Holy Mountain, The Tree of the Doves: Ceremony, Expedition, War, and Self-Portrait with Dogwood. His writings have been translated into nearly forty languages; his journalism appears widely; his honors include a Chevalier des Arts et des Lettres from the French government, numerous translation awards, and fellowships from the John Simon Guggenheim Memorial and Ingram Merrill Foundations. As director of the International Writing Program at the University of Iowa since 2000, Merrill has conducted cultural diplomacy missions to more than fifty countries. He served on the U.S. National Commission for UNESCO from 2011-2018, and in April 2012 President Barack Obama appointed him to the National Council on the Humanities.
Guest Agents and Editors will Include:
Sarah Coolidge, Editor, Two Lines Press
Markus Hoffmann, Agent, Regal Hoffmann & Associates
Yuka Igarashi, Executive Editor, Graywolf Press
Rohan Kamicheril, Senior Editor, Farrar, Straus & Giroux
Elianna Kan, Agent, Regal Hoffmann & Associates
Tynan Kogane, Editor, New Directions
Lee Yew Leong, Editor-in-Chief, Asymptote
Chad W. Post, Publisher, Open Letter