2022 Faculty will Include:
Introductory Workshops
Madhu H. Kaza, born in Andhra Pradesh, India, is a writer, translator, artist, and educator based in New York City. She is a translator of contemporary Telugu women writers. Her guest curation of writing from less translated languages appears as a special feature in the Spring 2022 issue of Gulf Coast, and she served as a 2021 juror for the National Book Awards. She is the editor of Kitchen Table Translation, a volume that explores connections between translation and migration, and her work has appeared in the Yale Review, Gulf Coast, Los Angeles Review of Books, Guernica, Two Lines, Waxwing, Chimurenga, and more. She works as the Associate Director for Microcollege Programs for the Bard Prison Initiative and teaches in the MFA Writing program at Columbia University.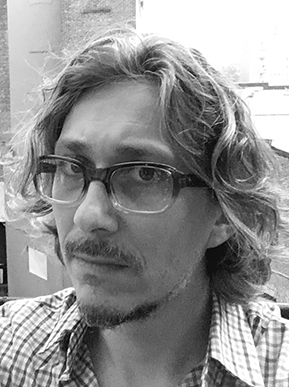 Matvei Yankelevich is a poet, translator, and editor based in New York. His translations from Russian include works by Elena Guro, Daniil Kharms, Osip Mandelstam, Vladimir Mayakovsky, Alexander Vvedensky, and several contemporary Russian-language poets. He has been awarded fellowships for translation from the National Endowment for the Arts and the National Endowment for Humanities, and was a co-recipient (with Eugene Ostashevsky) of the 2014 National Translation Award for An Invitation for Me To Think by Alexander Vvedensky. In the 1990s, he co-founded Ugly Duckling Presse where he edited a variety of books and curated the Eastern European Poets Series. He teaches translation for the Writing MFA at Columbia University's School of the Arts.
Translation Manuscript Workshop in Poetry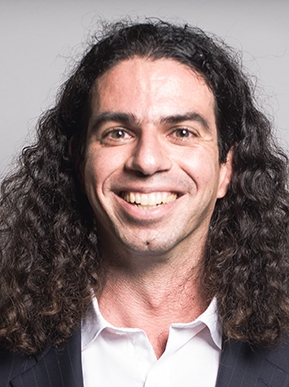 Kareem James Abu-Zeid is a freelance translator of poets and novelists from across the Arab world, including Adonis (Syria), Rabee Jaber (Lebanon), and Dunya Mikhail (Iraq). His work has earned him an NEA grant (2018), PEN Center USA's Translation Prize (2017), Poetry Magazine's translation prize (2014), the Northern California Book Award in Poetry (2015), and residencies from the Banff Centre and the Lannan Foundation. He has a PhD in Comparative Literature from UC Berkeley, and has been a Fulbright Research Fellow in Germany and a CASA Fellow in Egypt. His most recent translation is Najwan Darwish's Exhausted on the Cross, in forthcoming 2021.   
Translation Manuscript Workshops In Prose
Peter Constantine's recent translations include works by Augustine, Solzhenitsyn, Rousseau, Machiavelli, Gogol, and Tolstoy. He is a Guggenheim Fellow and was awarded the PEN Translation Prize for Six Early Stories by Thomas Mann and the National Translation Award for The Undiscovered Chekhov. His translation of the complete works of Isaac Babel, published by W. W. Norton in 2001, received the Koret Jewish Literature Award and a National Jewish Book Award citation. He co-edited A Century of Greek Poetry: 1900-2000 and the anthology The Greek Poets: Homer to the Present, which W.W. Norton published in 2010. He is the Director of the Program in Literary Translation at the University of Connecticut, the Publisher of World Poetry Books, and Editor-in-Chief of New Poetry in Translation. 
Kaiama L. Glover, Professor of French & Africana Studies at Barnard College, Columbia University, is author of A Regarded Self: Caribbean Womanhood and the Ethics of Disorderly Being and Haiti Unbound: A Spiralist Challenge to the Postcolonial Canon; co-editor of Maryse Condé: A Writer for Our Times and Marie Vieux Chauvet: Paradoxes of the Postcolonial Feminine, both for Yale French Studies, of the Duke University Press Haiti Reader, and of The Haiti Exception. Glover has published translations of Frankétienne's Ready to Burst; Marie Chauvet's Dance on the Volcano; René Depestre's Hadriana in All My Dreams; Françoise Vergès's The Wombs of Women: Capitalism, Racialization, and Feminism; and Maboula Soumahoro's Black is the Journey, Africana the Name, among other works. She has also published articles in the French Review, Public Books, Esprit Créateur, Research in African Literatures, Journal of Haitian Literature, Small Axe, French Forum, and Journal of Postcolonial Writing, among other journals. She has been a contributor to the New York Times Book Review and a host of PBS series History Detectives: Special Investigations. Glover is an awardee of the PEN/Heim Foundation, the National Endowment for the Arts, the National Endowment for the Humanities, and the Mellon Foundation. She is founding co-editor of archipelagos: a journal of Caribbean digital praxis and founding co-director of the digital humanities project In the Same Boats: Toward an Afro-Atlantic Intellectual Cartography. Recently an inaugural Fellow at the Columbia Institute for Ideas & Imagination in Paris, France, Glover is currently a Fellow at the New York Public Library Cullman Center, where she is continuing work on an intellectual biography of Haitian author René Depestre titled "For the Love of Revolution: René Depestre and the Poetics of a Radical Life."
Anton Hur was educated at Korea University College of Law. He has won translation grants from English PEN, PEN America, LTI Korea, the Daesan Foundation, the Korea Arts Council, and the Korea Publishers Industry Promotion Agency, and was translator-in-residence at the National Centre for Writing in the UK and the University of Oxford Queens College Translation Exchange. He currently resides in Seoul, Korea.
Translation Manuscript Workshop in Poetry and Prose
Yvette Siegert is the author of Atmospheric Ghost Lights, selected for the 2021 Poetry Society of America Chapbook Fellowship Award. Her debut collection, a winner of the James Berry Poetry Prize, is forthcoming from Bloodaxe Books. Her translations include Chantal Maillard's Killing Plato, Juan Villoro's The Reef, and Alejandra Pizarnik's later poetry, Extracting the Stone of Madness: Poems 1962–1972, which won the Best Translated Book Award. Her work has received support from CantoMundo, Macondo, PEN/NYSCA, Ledbury Critics, Arts Council England, the NEA, and the National Centre for Writing (UK). She is a doctoral candidate in Medieval and Modern Languages at the University of Oxford.
Guest Agents and Editors will Include:
Sarah Coolidge, Editor, Two Lines Press
John Donatich, Director, Yale University Press
Markus Hoffmann, Agent, Regal Hoffmann & Associates
Bryan Hurt, Editor-in-Chief, Arkansas International 
Elianna Kan, Agent, Regal Hoffmann & Associates
Carolyn Kuebler, Editor, New England Review
Tynan Kogane, Editor, New Directions
Yew Leong Lee, Editor-in-Chief, Asymptote
Brian Sneeden, Managing and Senior Editor, World Poetry Books