Introductory Workshops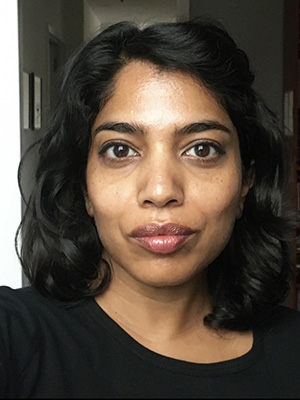 Madhu H. Kaza was born in Andhra Pradesh, India, and works in New York City as a writer, translator, artist, and educator. She is the author of Lines of Flight and the editor of Kitchen Table Translation, a volume that explores connections between translation and migration. She is a translator of contemporary Telugu women writers, including Volga and Vimala. Her guest curation of writing from less translated languages appeared as a special feature in the Summer/Fall 2022 issue of Gulf Coast, and she served as a 2021 juror for the National Book Awards. Her work has appeared in the Yale Review, Gulf Coast, Los Angeles Review of Books, Guernica, Two Lines, Waxwing, Chimurenga, and more. She worked for several years for the Bard Prison Initiative, most recently as Assistant Dean of the Bard Microcolleges, and teaches in the MFA Writing program at Columbia University.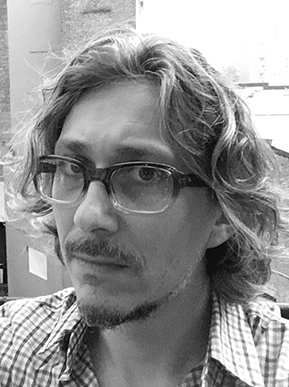 Matvei Yankelevich is a poet, translator, and editor based in New York. His translations from Russian include works by Daniil Kharms, Elena Guro, Osip Mandelstam, Vladimir Mayakovsky, and several contemporary Russian-language poets. He has been awarded fellowships for translation from the National Endowment for the Arts and the National Endowment for Humanities, and was a co-recipient of the 2014 National Translation Award for An Invitation for Me to Think by Alexander Vvedensky. His books include the poetry collections Some Worlds for Dr. Vogt and Dead Winter. In the 1990s, he co-founded Ugly Duckling Presse where he edited a variety of books and curated the Eastern European Poets Series. As of 2022, he is editor of World Poetry Books, a nonprofit publisher of poetry in translation. He teaches translation for the Writing MFA at Columbia University's School of the Arts.
Translation Manuscript Workshop in Poetry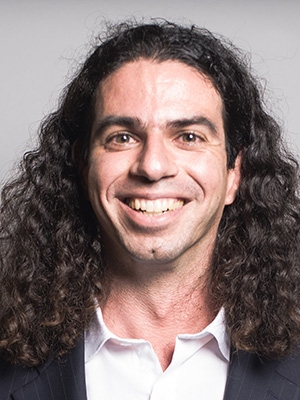 Kareem James Abu-Zeid, PhD, is an Egyptian-American translator of poets and novelists from across the Arab world who translates from Arabic, French, and German. He has received the Sarah Maguire Prize for poetry in translation, an NEA translation grant, PEN Center USA's translation prize, Poetry Magazine's translation prize, a Fulbright fellowship, and residencies from the Lannan Foundation and the Banff International Center for the Arts, among other honors. His book-length translations include work by Najwan Darwish (Palestine), Adonis (Syria), Dunya Mikhail (Iraq), and Rabee Jaber (Lebanon). He is also the author of the book The Poetics of Adonis and Yves Bonnefoy: Poetry as Spiritual Practice.  
Translation Manuscript Workshops In Prose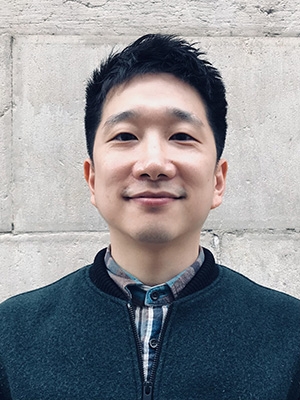 Anton Hur is the author of Toward Eternity and No One Told Me Not To. He was born in Stockholm and currently resides in Seoul. He won a PEN Translates grant for his translation of The Underground Village by Kang Kyeong-ae and a PEN/Heim grant for Bora Chung's Cursed Bunny, the latter of which was shortlisted for the 2022 International Booker Prize. His translation of Sang Young Park's Love in the Big City was longlisted for the same prize in the same year. His translation of Violets was longlisted for the National Book Critics Circle Awards. His other translations include Kyung-Sook Shin's The Court Dancer and I Went to See My Father, Djuna's Counterweight, and Baek Sehee's I Want to Die but I Want to Eat Tteokbokki. His co-translation of Beyond the Story: 10-Year History of BTS debuted at #1 on the New York Times Bestseller List. He has taught at the British Centre for Literary Translation, the Ewha University Graduate School of Translation and Interpretation, and the Bread Loaf Translators' Conference.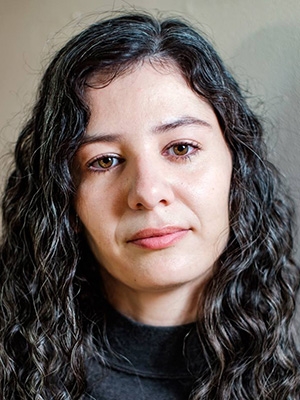 Bruna Dantas Lobato is a writer and translator. Her debut novel, Blue Light Hours, is forthcoming in October 2024 from Grove Atlantic in the U.S. and Companhia das Letras/PRH in Brazil in her own translation. Her translations from Portuguese to English include The Words that Remain by Stênio Gardel (shortlisted for the 2023 National Book Award for Translated Literature, an Asymptote Book Club Pick), The Dark Side of Skin by Jeferson Tenório (winner of an English PEN Translates Award), and Moldy Strawberries by Caio Fernando Abreu (longlisted for the PEN Translation Prize, longlisted for the Republic of Consciousness Prize, and winner of a PEN/Heim Translation Grant), among others. Her fiction has appeared in the New Yorker, Guernica, A Public Space, and The Common, and has received support from Yaddo, Jentel, A Public Space, NYU, the Outpost Foundation, Disquiet International, and more. She holds an MFA in Fiction from New York University, an MFA in Literary Translation from the University of Iowa, and a BA in Literature and Social Sciences from Bennington College. Bruna was born and raised in Natal, Brazil, and lives in St. Louis, U.S, with her partner and pet bunny.
Translation Manuscript Workshops in Poetry and Prose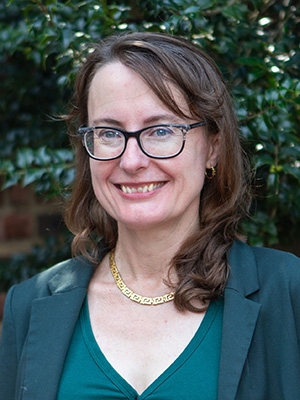 Emily Wilson is the College for Women Class of 1963 Term Professor in the Humanities and a Professor in the Department of Classical Studies, and graduate chair of the Program in Comparative Literature & Literary Theory at the University of Pennsylvania. She has a B.A. from Oxford in Classics, an M. Phil., also from Oxford, in English Literature (1500-1660), and a Ph.D. from Yale in Classics and Comparative Literature. She has held a Rome Prize, a MacArthur Fellowship, and a Guggenheim.  She is the classics editor for the oft-revised Norton Anthology of World Literature.  Her books include Mocked with Death: Tragic Overliving from Sophocles to Milton (2004), The Death of Socrates: Hero, Villain, Chatterbox, Saint (2007), and Seneca: A Life, also published in the U.S. as The Greatest Empire (2015). She has published verse translations of Seneca's tragedies, Euripides (four plays in The Greek Plays), The Odyssey (2017), Oedipus Tyrannos (2022) and The Iliad (2023).
Special Guest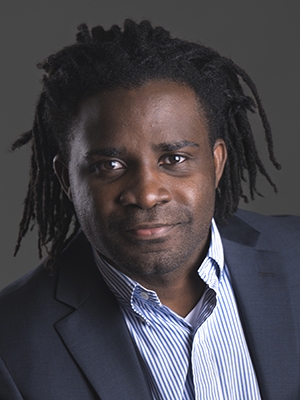 Sony Ton-Aime is a Haitian poet, essayist, translator, and Executive Director of Pittsburgh Arts and Lectures. He is the author of the chapbook, LaWomann (2019), the Haitian Creole translation of Olympic Hero: The Lennox Kilgour's Story, co-author of the Haitian Creole course on Duolingo, and co-founding editor of ID13. His work has appeared and is forthcoming in Artful Dodge, Poets.org, Idaho Review, Hunger Mountain Review, and Cleveland Review of Books, among others. 
Guest Agents and Editors will Include:
Sarah Coolidge, Editor, Two Lines Press
John Donatich, Director, Yale University Press
Barbara Epler, President, New Directions
Rohan Kamicheril, Senior Editor, Farrar, Straus & Giroux
Leslie Sainz, Managing Editor, New England Review