Bread Loaf Translators' Participant Page
Dear Bread Loafer,
We're looking forward to working with you and to welcoming you in June!
Bread Loaf fosters communities where open-mindedness, respect, and appreciation are truly valued and where each person can thrive and benefit from their time on the mountain.
Below you will find details about the information and materials needed in order to prepare for the session. In the months and weeks leading up to the conference, we'll post information and updates to this web page. We'll send an email to let you know when new information is available and to keep you informed of upcoming deadlines.
If you think of any questions, please let us know.  We're looking forward to staying in touch with you and getting to know you a bit before we all meet in person at Bread Loaf.
Noreen Cargill, Administrative Director
Jason Lamb, Coordinator
Acceptance Materials
Deposit – due by the date noted in your acceptance letter
—Please make the $300 deposit check out to Middlebury College
—Be sure the participant's full name is noted on the check
—Be sure "BL Translators'" is noted on the check
—Send the check by regular mail to:
Bread Loaf Translators' Conference
Middlebury College
204 College St.
Middlebury, VT 05753
Read about the Payment Schedule and Cancellation Policy.
 
Workshop Leader Choice & Directory Form - due by the date noted in your acceptance letter
Workshop Leader Choice & Directory Form
Visit the Travel Information Page to find helpful information as you begin to plan your trip. Participants arriving by plane contact Vermont Tour and Charter to arrange a shared taxi. See more details via the link.
Middlebury College Disability Resource Center
The Disability Resource Center provides confidential services and reasonable accommodations for students who have disabilities affecting any of the following: learning, vision, hearing, speech, mobility, physical health, and psychological health.
For more specific information, see the Accommodation Request Form for Summer Programs as well as an overview of Middlebury's ADA Policy and Procedures. If you submit the Accommodation Request Form, please enter "Bread Loaf Translators' Conference" in the Summer Program field.
COVID-19
Please click here to read the 2023 Conferences Covid-19 Protocols that apply to all attendees. All are expected to read and be familiar with the protocols as described here.
Additional links for your reference:
Bread Loaf Writers' Conferences COVID-19 Information
Middlebury COVID-19 Updates Page
Conference Materials
For the following sections we will post information as it becomes available. We'll send you an email to let you know when each of these may be accessed. See details regarding the posting schedule below.
Dates subject to change - updated on 05 05 23
Participants may send the same manuscript that they submitted with the application or a different manuscript that they would like feedback on; however, all manuscripts submitted for workshop critique must consist of work that is unpublished. Important note: those sending a different manuscript must send a manuscript in the same genre as the application manuscript—prose or poetry.
The manuscript format and guidelines will be the same as they were during the application process: up to 4,000 words of prose, and up to eight pages for poetry. Please note that the faculty member often selects a portion of the manuscript to focus on during the group workshop and may choose to address the work as a whole during the individual meeting.
 
Introductory Workshop and Translation Manuscript Workshop participants sign up for an agent/editor meeting by March 31.
 
The Handbook includes a suggested packing list and information regarding workshops, readings, housing, meals, Wi-Fi access, and cell phone service, among other details.
 
Notification Regarding Workshop Leader
The notification letters were sent via email on April 21.
 
For students participating in a Manuscript Workshop - access to Student Translation Manuscripts and First Assignment 
Available on May 5.
Created with first-time Bread Loafers in mind, we invite everyone to read the Newcomer's Guide. We think it will be helpful to review as you prepare for the conference.
Available on May 5.
Please upload your bio and photo by May 19, if possible.
For students participating in an Introductory Workshop - access to Packet of Reading and First Assignment Provided by the Workshop Leader
Available by May 12.
 
New England Review Special Offer for Bread Loafers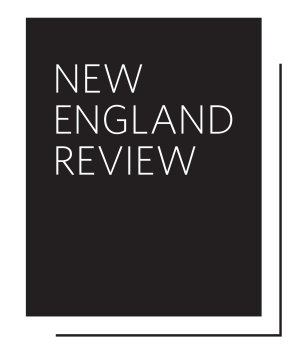 Dear Bread Loafers, 
Greetings from Vermont, and from New England Review! As a Middlebury College cousin to Bread Loaf, we'd like to offer you a special discount on a print subscription, to help get you excited for your next trip to Vermont — and to get the conversation started.
Here's our special offer for Bread Loafers only. We hope to see you up on the mountain this summer!
Warm regards and be well, from us all at New England Review.