New Pilot Program Pairs Middlebury Undergraduates and Graduate Students for Global Careers Trip to D.C.
Eleven Middlebury undergraduates joined more than 60 of their graduate counterparts from the Middlebury Institute of International Studies in a weeklong exploration of global career opportunities in Washington, D.C., this spring.
The pilot program paired ‌the College students—all Global Fellows, scholars, and interns at Middlebury's Rohatyn Center for Global Affairs—with graduate mentors from the Institute. This was the first time undergraduates have had a chance to attend the Institute's annual "D.C. Career Week," to meet and network with dozens of employers and alumni.
"I was not sure I had what it takes to get a job in such a competitive city," said undergraduate student Vera Rousseff '23. "Going to D.C. not only convinced me that it is indeed the right city for me, but also gave me more confidence in my own qualifications. It was incredibly reassuring to go to meetings with organizations like Chemonics and Search for Common Ground and hear employers describe what they're looking for. By the end of the week, I had learned about several new organizations that interested me and had a list of connections and internships and jobs to apply for."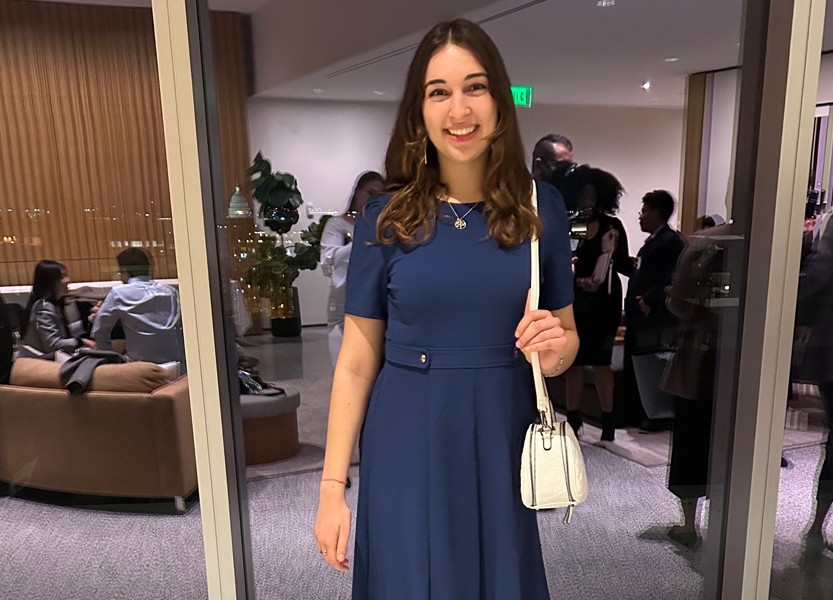 Funded through a grant from the provost's office, the "Global Affairs Career Exploration and Mentoring" trek is the newest such opportunity offered by the College's Center for Careers and Internships. Previous treks have taken students to explore the media and entertainment industries of Los Angeles and New York; the tech industry in Silicon Valley; environment and sustainability in San Francisco and Monterey; and conflict transformation in Washington, D.C., and New York City.
"The trip provided amazing exposure to a wide range of sectors," said Charlotte Tate, associate director of the Rohatyn Center for Global Affairs. "They met with about three employers per day, representing a wide range of industries including U.S. government agencies, international nonprofits, global technical assistance agencies and consulting firms, and international corporations. They also had a meeting in the West Wing of the White House with two Middlebury alums."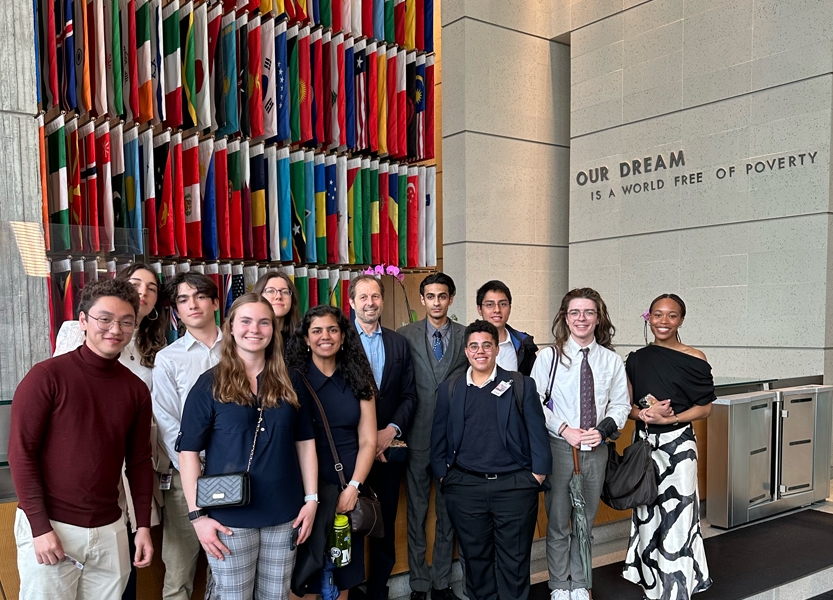 One of the innovations of this trek was that 10 graduate students from the Middlebury Institute—selected through a competitive process—served as mentors for the College students. Over the course of the week, the mentors shared academic and professional advice and guidance with the College students through events bringing them together. It was the first such collaboration between the undergraduate College and the Institute, giving graduate students a chance to discuss their paths and the diversity of graduate programs one can pursue. 
"The opportunity to offer advice to the undergrads as they hone their career interests was a highly rewarding experience," said Hannah Ritchey, a master's candidate in the Institute's Nonproliferation and Terrorism Studies program. "Taking part in this program showed me the importance of mentorship in my own career and I plan to seek out additional mentorship opportunities moving forward."
Srivats Ramaswamy '25 said that spending time with a graduate mentor gave him a new perspective on how to think intentionally about his academic pathway as he prepares for a career in global affairs. "From my lengthy personal conversations and discussions with our mentors, I realized that so many of them took very different paths just to get to where they are now."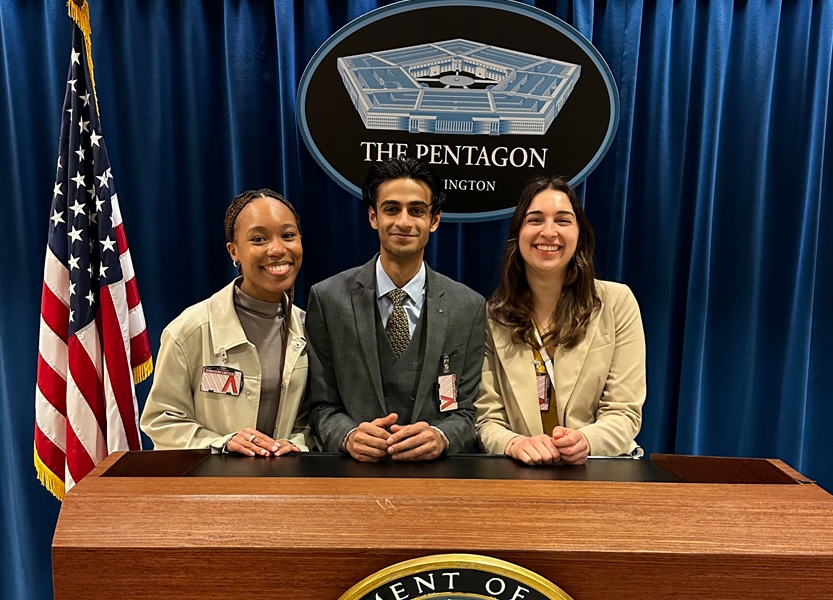 The trip also connected students with over 70 Middlebury alumni. On three of the evenings, alumni hosted dinners at their homes, giving students additional opportunities to meet professionals and learn about their global career paths in a relaxed setting. On the final evening, the students attended a Global Affairs Alumni Summit reception with Middlebury alumni in D.C.
Tate, of the Rohatyn Center, noted that several students expressed interest in pursuing employment in specific sectors or with specific employers because of the career trek. In fact, Vera Rousseff, who graduated from Middlebury College in May, is now employed and living in Washington, D.C.
The Institute's Center for Advising and Career Services, with support from the Office of the Provost, planned and led the trip in partnership with the College's Center for Careers and Internships and Middlebury in DC.