Prepare for an international career countering threats posed by terrorism, financial crimes, and nuclear, biological, and chemical weapons.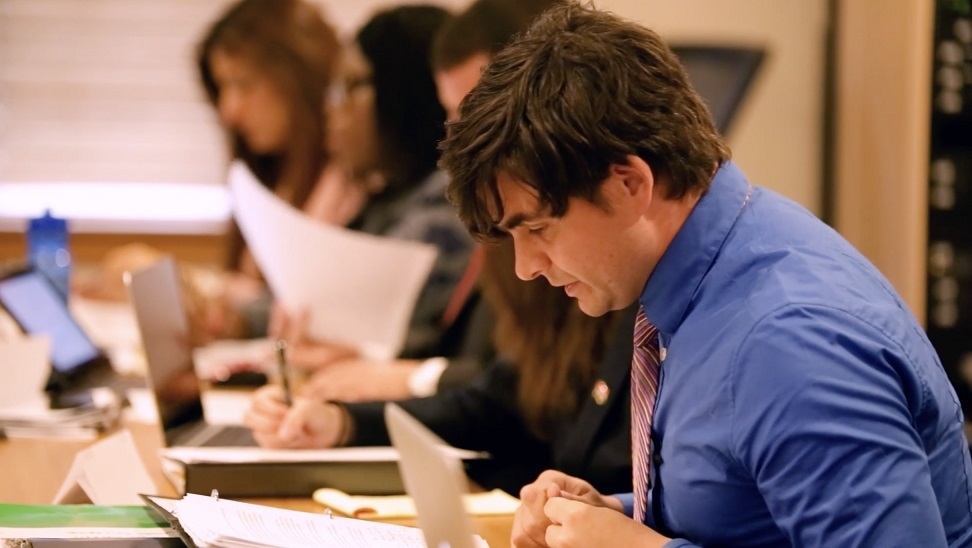 The Middlebury Institute Master of Arts in Nonproliferation and Terrorism Studies (NPTS) is focused on building the professional skills you need to respond to the spread of weapons of mass destruction (WMD) and to threats from violent extremism and financial crimes. It is a four-semester, 60-credit program.
The Institute's affiliation with the James Martin Center for Nonproliferation Studies (CNS) gives our NPTS students a distinct advantage. CNS is the largest nongovernmental organization in the United States devoted exclusively to disseminating timely information and analysis on WMD issues and to training the next generation of nonproliferation specialists. Members of its research staff are routinely quoted in national and international media on timely topics such as North Korea's nuclear program.
Find out if NPTS is right for you
Career-Oriented Course Work
Our NPTS curriculum integrates instruction in international security, science and technology, history, and regional studies with real-world opportunities to apply your learning.
Course work is focused on giving you professional experience before you graduate to accelerate your career growth. You can build practical skills like policy memo writing, geospatial analysis, social network analysis, and investigating financial transactions.
Improving language competence is central to all degree programs at the Institute, and students take several content-based courses taught in their chosen language of study to support their ability to work across cultures and borders.
See the curriculum for more details.
Financial Crime Management
NPTS students can use their electives to add the Financial Crime Management specialization. This specialization gives you the skills and confidence to pursue a career in the fields of private sector compliance and investigations, government intelligence, training and research with multilateral organizations, and anticorruption compliance for NGOs.
Dual Degree Option
Students who are specifically interested in WMD issues and U.S.-Russia relations can apply for the Institute's Dual Degree in Nonproliferation Studies with the Moscow State Institute of International Relations (MGIMO).
Research and Work Experience
The Institute is home to a number of important research centers and initiatives that are integrated into the degree curriculum. Students gain real-world work experience as paid research assistants:
The James Martin Center for Nonproliferation Studies (CNS) strives to combat the spread of weapons of mass destruction by training the next generation of nonproliferation specialists and disseminating timely information and analysis. CNS provides NPTS students with a wealth of resources, including opportunities for internships and research.
The Center on Terrorism, Extremism, and Counterterrorism (CTEC) conducts in-depth research on terrorism and other forms of extremism. CTEC's research informs private, government, and multilateral institutional understanding of and responses to terrorism threats.
The Cyber Initiative provides an interdisciplinary approach to assessing the policy impact of the information age on security, peace, development, and communications in international affairs.
Our offices in Washington D.C., and Vienna, Austria, give students access to a wealth of resources, including opportunities for placed internships and conducting research.
Learn from Experts
Our experts are regularly featured in the news due to their groundbreaking work around the world. Hear directly from them on some of the techniques you will learn:
Jeffrey Lewis, director of the East Asia Nonproliferation Program at CNS, explains how we use language skills, satellite photographs, and 3D models to monitor North Korea's nuclear and missile programs, all without ever leaving the splendor of the Monterey Peninsula. Watch the video.
Professor Moyara Ruehsen explains our Financial Crime Management specialization and the exciting careers it opens up—from investigative units at private banks to the FBI to compliance at tech companies like AirBnB. Watch the video.
Melissa Hanham, senior research associate at CNS,  shows how we can learn about North Korea's capabilities using open source information available online. Watch the video.