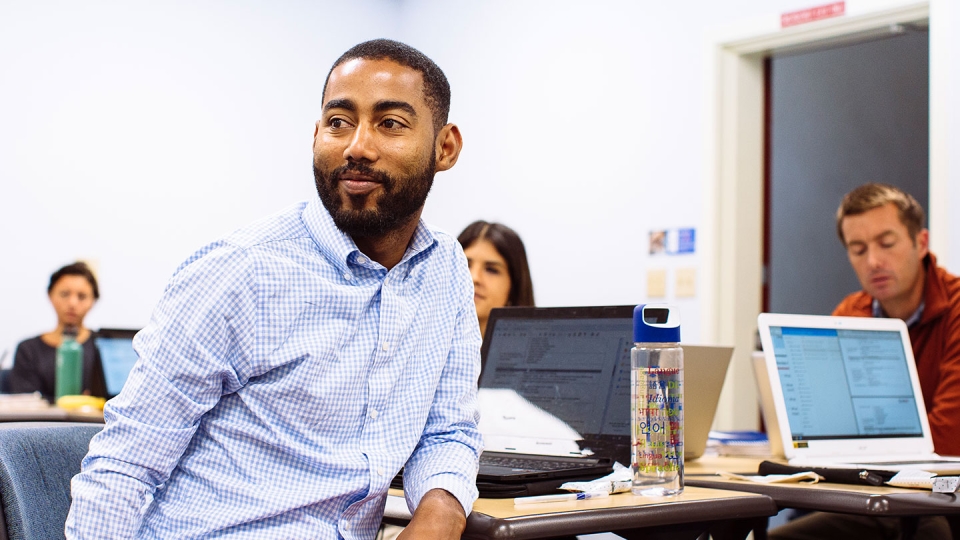 Earn two degrees in accelerated time. Pursue unique degree combinations aligned with your interests and gain a competitive edge in the job market.
Joint degree students have more time to pursue internships and other professional development opportunities, deepen and broaden their expertise, and develop their language skills. 
Design and manage initiatives that incorporate education as a key pathway for achieving social, environmental, and economic justice.
Lead the creation and implementation of policies that advance local and global development. 
Get in-depth knowledge of how to harmonize trade and management agendas to achieve breakthroughs on both fronts.
Get the sophisticated knowledge, skills, and tools related to international development and practical global trade.
Launch a flexible career in the language services industry with advanced language and technical skills.
Earn both a Bachelor of Arts and Master of Arts in just three years through transfer programs designed for students who want to combine international policy with specific career-oriented disciplines.
Upcoming Events
How to Apply and Why Start Your Program in Spring
June 8 at 4:00 p.m. Pacific Time
Join our admissions team as they guide you through the application process, give you tips on financing your education, and clarify why starting your program this spring may make sense for you! Sign up today.
Preview Day, July 14
Join us on July 14 for our summer Preview Day in Monterey, California, and experience firsthand how our in-person and online master's programs will transform your global career. Our expert discussion will feature Dr. Jeff Langholz speaking on The Future of Water—Closer and Better Than You Think. Sign up today.