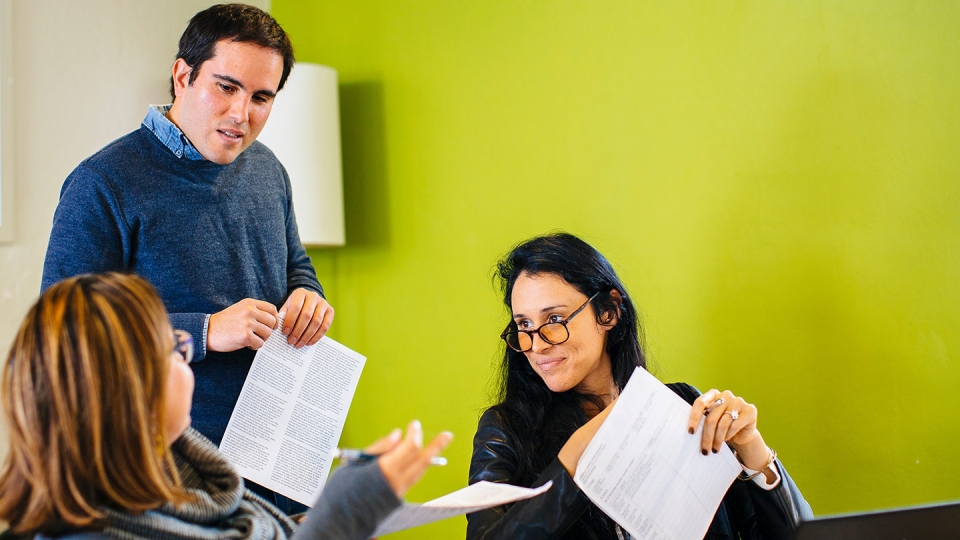 The Institute offers numerous academic resources to help you with all aspects of your studies.
Center for Advising and Career Services
The Center for Advising and Career Services (CACS) is your resource for all your academic and professional needs—mapping your academic plan, matching programs to your career goals, and guiding your career search.
The Graduate Writing Center
The Institute's Graduate Writing Center offers free, one-on-one writing tutoring to all students.
Digital Learning Commons
The Digital Learning Commons is a campus hub for technology, innovation, exploration, and peer-to-peer teaching and learning.
META Lab
The Mixed-Methods Evaluation, Training, and Analysis (META) Lab addresses the rising demand for evidence-based policy evaluation.
Globe Multilingual Services
Globe Multilingual Services is a professional organization of students who provide translation, interpretation, and localization services.
M-Force
M-Force promotes innovation and exchanges among students, faculty, and staff around the social impact of private enterprise, impact investing, and social entrepreneurship. Students engaged in immersive professional learning experiences in the social impact arena can share experiences and opportunities and receive guidance and mentoring from professors. Located in McGowan 213. Contact Professor Constantin Gurdgiev for more information.
Support for Grant Opportunities
Faculty, staff, and students have support for grant opportunities with government agencies, foundations, corporations, and other grant-making organizations that support the mission of the Institute.