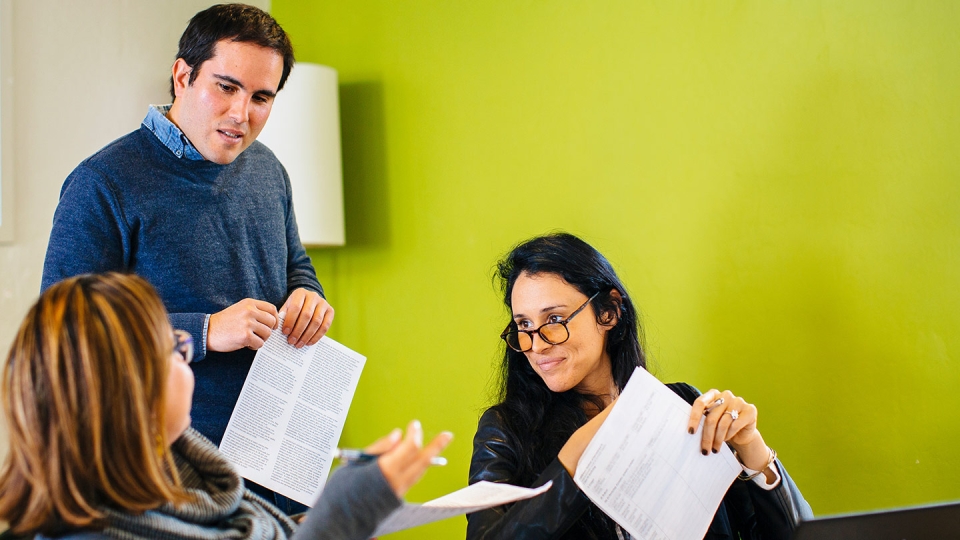 Center for Advising and Career Services
The Center for Advising and Career Services (CACS) is your resource for all your academic and professional needs—mapping your academic plan, matching programs to your career goals, and guiding your career search.
The Graduate Writing Center
The Institute's Graduate Writing Center offers free, one-on-one writing tutoring to all students.
Office of Digital Learning and Inquiry
The Office of Digital Learning and Inquiry (DLINQ), is the result of unifying the Academic Technology Group in Middlebury, the Digital Learning Commons in Monterey, and the Office of Digital Learning. DLINQ was officially created in January, 2018, and forms a dynamic, strategic, robust, and more accessible resource for faculty, staff, and students across all of Middlebury's programs.
DLINQ explores and creates digital practices and spaces that advance the transformative potential of education in students' lives.
Digital Learning Commons
The Digital Learning Commons is a campus hub for technology, innovation, exploration, and peer-to-peer teaching and learning.
META Lab
The Mixed-Methods Evaluation, Training, and Analysis (META) Lab addresses the rising demand for evidence-based policy evaluation.
Support for Grant Opportunities
Faculty, staff, and students have support for grant opportunities with government agencies, foundations, corporations, and other grant-making organizations that support the mission of the Institute.