Community Discounts and Checkout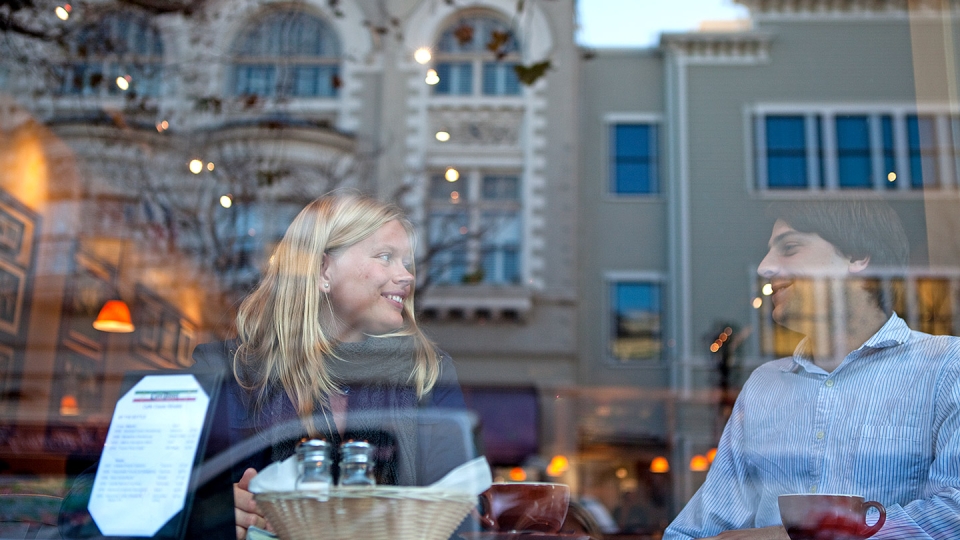 Students with valid Middlebury Institute IDs can find all kinds of community discounts throughout Monterey County and reserve, check out and/or purchase equipment and passes at Student Services.
Here is a list of some participating local businesses and organizations, but be sure to ask about your student discount when you visit. A current MIIS ID is required for all checkouts, rentals, and purchases. Street addresses are in Monterey unless otherwise noted.
On-Campus 
The Institute's Costco business card is available for one-day use by members of the MIIS community who do not have their own membership. If you are interested in reserving the card, complete this form. Once the date of your card reservation has been confirmed, the card can be picked up in the Vice President's Office in the Segal Building (425 Van Buren Street - open 10AM-3PM Monday-Friday) after 10AM on the day you reserve it and will be due back by 12PM the next business day. Use of the card requires a $10 cash deposit that you will receive back when the card is returned.
NOTE:  If you are going to pay with a credit card at Costco, they take Visa credit cards and most PIN-based Debit/ATM cards.
Students can purchase a discounted monthly bus pass for $52.50 (exact cash or check made out to Middlebury Institute) in the Office of Student Services. 
Item and Equipment Checkout
The Office of Student Services has many items available for student to borrow. View a full inventory list here. Reserve items by filling out the reservation form, (must login to google drive with your @middlebury.edu login to use this form) stop into Student Services, or email student.services@miis.edu.
Microsoft Office Suite
Microsoft Office and some other computer software are available for free for MIIS students through Information Technology Services. Learn more here or email helpdesk@middlebury.edu. 
Entertainment
Carmel Music Society
Adult full-time student tickets available for $10. Must call in advance to purchase. First concert of the season is scheduled for October 24, 2021. Free for all, must email tickets@carmelmusic.org or call in advance to reserve.
Food
Jacks Monterey
Monterey locals receive 15 percent off food (bring a CA ID with local address or your student ID!)
Located inside the Portola Hotel & Spa | 2 Portola Plaza, Monterey, CA
(831) 649-7830
Mission 19
Institute students receive 10 percent off food with their Student IDs.
598 Lighthouse Ave.
(831) 717-4843
Fitness
Studio Pass Program
Monterey Sports Center
Institute students can pay a monthly rate of $50 per month, with no start up fee (must be paid in advance each month). 8-month memberships are available for $353 (must be paid in full); 12 month memberships available for $530 (comes out to about $44/month, must also be paid in full). MIIS students can freeze their membership for up to three months, regardless of the type of membership, such as during the summer or during the winter/J-term break. Family memberships are also available for students who live in the same residence. For questions about the MIIS corporate membership, stop by the Monterey Sports Center at 301 E. Franklin Street, or contact Linda Finch, Facility Coordinator: (831) 646-3497 or finch@monterey.org. 
Fuel Cycling
They offer a student rate for any enrolled student with a valid ID. Student memberships start at $79 per month (versus $139) for unlimited access to the studio. Contact Fuel Cycling for more details: (831) 884-2377;  managerfuelcycling@gmail.com frontdeskfuelcycling@gmail.com
Om Studios
Om Studios has an exclusive offer available for MIIS students: monthly unlimited yoga and barre passes for $89 ($30 savings). This membership must be purchased online through the studio.
631 Cass St.
(831) 214-9405
Seaside Yoga Sanctuary
Seaside Yoga Sanctuary is located in the heart of Carmel by the Sea. The Sanctuary offers classes for all yoga levels.
Discounts offered below include the option to attend classes indoors, live stream, and we have a weekly outdoor class on Sundays at Folktale Winery. If a student chooses to purchase a 4-class pass with us, it also allows them unlimited access to our video library (which contains many yoga classes we've previously recorded). We also offer a Video Library Pass, which allows for unlimited access for 30 days.
Single class $15 (regular rate is $20)
4-class pass $50 (regular rate is $60) - this pass is valid for 30 days and includes the video library
Contact the Studio directly for more information and/or updated package options.
Fitness App
MIIS has partnered with the workout tracker app, Hevy, to offer students a discount off the yearly PRO subscription price. Hevy is a free workout tracker and planner for iOS and Android. You can use the app to build routines and track progress with friends. Use the instructions below to apply the Middlebury discount.
The discount code is MIDDLEBURY25. 
Instructions: 
Sign up at https://www.hevy.com/signup.
Select pro yearly
Add promo code (MIDDLEBURY25) to receive 25% OFF
Travel
AVIS Car Rental
Middlebury students can save UP TO 25% OFF Base Rates at Avis.  Click on the link below or call 800-331-1212 and use discount code AWD#: D134100.
https://rentalperks.com/discounts/avis
BUDGET Car Rental
Middlebury students can save Up to 25% OFF Base Rates at Budget.  Click on the link below or call 800-455-2848 and use discount code BCD#: Z408900.
https://rentalperks.com/discounts/budget
HERTZ Car Rental
Middlebury students can save Up to 25% OFF Base Rates at Hertz.  Click on the link below or call 800-654-2210 and use discount code CDP#: 1742729.
https://rentalperks.com/discounts/hertz
BOOKING.COM
Special student pricing of up to 40% off select hotels worldwide on Booking.com.
https://rentalperks.com/discounts/booking-com
EXPEDIA.COM
Middlebury students can save 8% OFF select hotels at Expedia.com.
https://rentalperks.com/discounts/expedia
General Student Discounts
Money Done Right's 61 best student discount programs for 2021
A number of other companies offer discounts to college and graduate students with a valid student ID card and university e-mail address, such as your middlebury.edu address.
Some companies with education pricing for students: