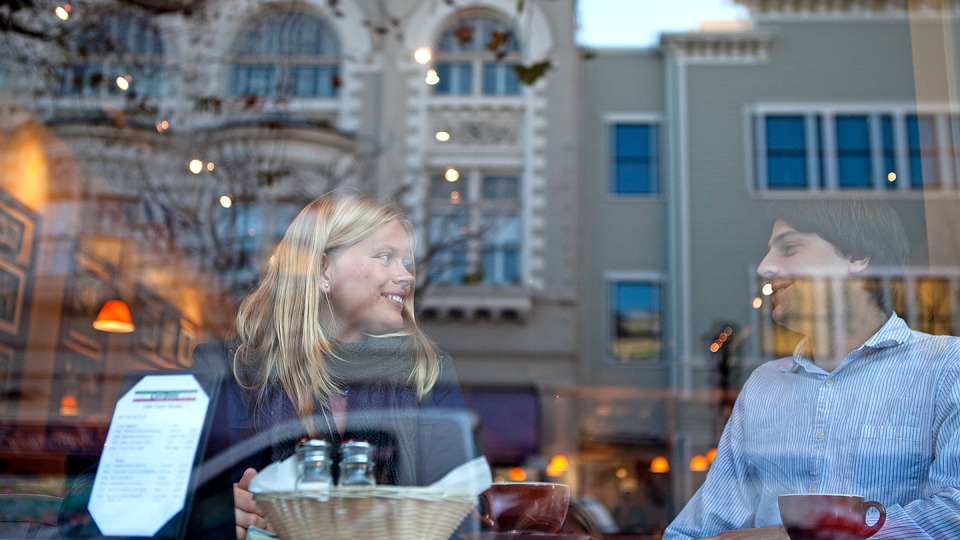 Students with valid Middlebury Institute IDs can find all kinds of community discounts throughout Monterey County and reserve, check out and/or purchase equipment and passes at Student Services.
Here is a list of some participating local businesses and organizations, but be sure to ask about your student discount when you visit. A current MIIS ID is required for all checkouts, rentals, and purchases. Street addresses are in Monterey unless otherwise noted.
On-Campus 
Costco -

NOT

AVAILABLE

SPRING

2021 

DUE

TO

CAMPUS

CLOSURE


The

MIIS

Costco Card is available to rent (must login to google drive with your @middlebury.edu login to use this form) from the Office of Student Services after 10 a.m. on the day of rental and needs to be returned before 10 a.m. the following business day. The card requires a $10 deposit that you will receive when the card is returned on time.
Discounted MST Bus Pass
Students can purchase a discounted monthly bus pass for $70.00 (exact cash or check made out to Monterey Institute) in the Office of Student Services. FOR SPRING 2021 EMAIL BARBARA BURKE AT blburke@miis.edu TO SCHEDULE A TIME TO PURCHASE AND PICK UP A BUS PASS.
Item and Equipment Checkout -

NOT

AVAILABLE

SPRING

2021
The Office of Student Services has many items available for student to borrow. View a full inventory list here. Reserve items by filling out the reservation form, (must login to google drive with your @middlebury.edu login to use this form) stop into Student Services, or email student.services@miis.edu.
Microsoft Office Suite
Microsoft Office and some other computer software is available for free for MIIS students through Information Technology Services. Learn more here or email helpdesk@miis.edu. 
Entertainment
Sail Monterey
Shake off your stresses on a sailing cruise on the bay- let the elements do all the work!  Visit www.sailmonterey.com PROMO CODE: MIIS
Contact Mariah at Monterey Sail: 831-372-7245, or bring your Student ID card by their slip at the Fisherman's Wharf. 
Carmel Music Society
Adult full-time student tickets available for $10. Must call in advance to purchase.
Food
Jacks Monterey
Monterey locals receive 15 percent off food (bring a CA ID with local address or your student ID!)
Located inside the Portola Hotel & Spa | 2 Portola Plaza, Monterey, CA
(831) 649-7830
Monterey Cookhouse
Receive 20 percent off lunch bar with valid student ID
2149 N. Fremont St.
(831) 642-9900
Mariscos Puerto Nuevo
Free drink with any meal with a valid student ID
580 Broadway Ave., Seaside, CA
(831) 583-0411
Mountain Mike's Pizza
20 percent off your pizza order with valid student ID
880 Broadway Ave., Seaside, CA
(831) 899-7900
Googie Grill
Receive 20 percent off through September with student ID
1520 Del Monte Blvd., Seaside, CA
(831) 392-1520
Fitness
Gold's Gym
Visit Gold's Gym to speak with a membership associate. Membership can be on a month-to-month basis. Monthly fees are paid through an electronic funds transfer from a checking, debit, or credit card account.
1510 Del Monte Center
(831) 655-4653
In-Shape
In-Shape is more than just a gym—it's a health club experience created with everyone in mind. Each club offers a wide variety of fitness, recreation and relaxation amenities for every performance level from beginners to workout enthusiasts. Plus, with 73 locations throughout California, it's easy to find a club nearby. Visit the website for the Monterey location to learn more.
Monterey Bay Meditation Studio
Monterey Bay Meditation Studio, located in Pacific Grove, offers a space for meditation, connection, reflection, and learning, giving students an opportunity to practice mindfulness during their time in Monterey. Students are eligible for a single 3 class pass available through the Office Student Services Office (one per student, per semester). The studio also offers weekly drop-in sessions for $5, providing guided meditations on Tuesdays and silent meditations on Wednesdays and Thursdays.
529 Central Ave, Pacific Grove, CA
(831) 373-1017
Monterey Sports Center
Institute students can pay a monthly rate of $56 per month, with no start up fee. 8-month memberships are available for $353; 12 month memberships available for $530 (comes out to about $44/month). MIIS students can freeze their membership for up to three months, regardless of the type of membership, such as during the summer or during the winter/J-term break. Family memberships are also available for students who live in the same residence. For questions about the MIIS corporate membership, stop by the Monterey Sports Center at 301 E. Franklin Street, or contact Linda Finch, Facility Coordinator: (831) 646-3497 or finch@monterey.org. 
Om Studios
Om Studios has an exclusive offer available for MIIS students, staff, and faculty: unlimited yoga and barre for $199 for three months. This membership must be purchased in person at the studio.
631 Cass St.
(831) 214-9405
Seaside Yoga Sanctuary
Seaside Yoga Sanctuary has two locations, one in the heart of Carmel by the Sea and the other located in downtown Pacific Grove. The Sanctuary offers classes for all yoga levels. They offer student discounts on drop-in passes ($14 per class), and other student discounts including 3-class passes ($40), 5 class passes ($65), and a new student special that gives students an unlimited pass for 10 consecutive days. Contact the Studio directly for more information and/or updated package options.
Miscellaneous
Sudz Cyber Laundry
Free first load of laundry with student ID. Free eco-friendly laundry soap provided for students with ID.
709 Lighthouse Ave., Pacific Grove, CA
(831) 324-4920
Aquablue
"Just for students" massage: Monday–Thursday $89, and Friday–Sunday $99.
229 Main St., Salinas, CA
(831) 422-2500
General Student Discounts
Money Done Right's 61 best student discount programs for 2019
A number of other companies offer discounts to college and graduate students with a valid student ID card and university e-mail address. Note that some companies require an @miis.edu e-mail address while others require @middlebury.edu, both of which MIIS students have.
Some companies with education pricing for students: