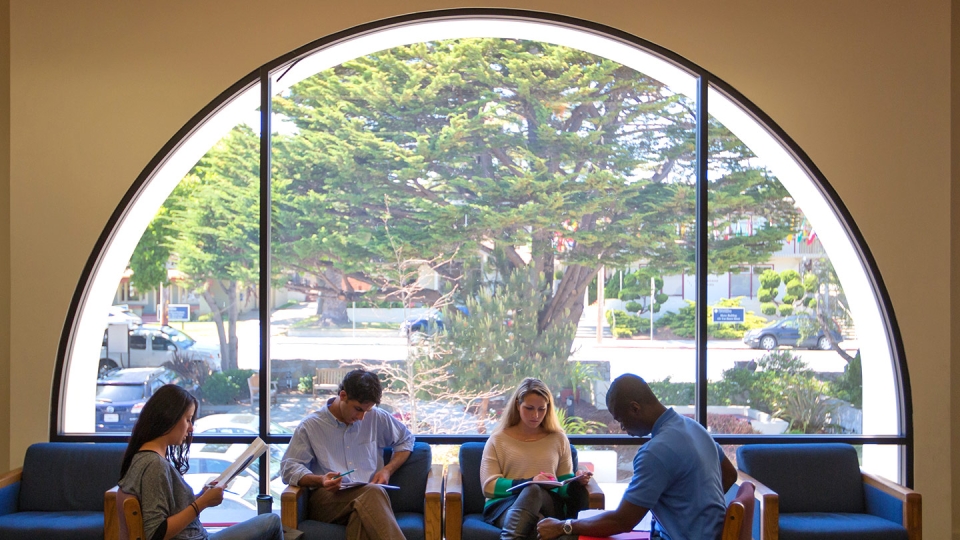 The Middlebury Institute offers a wide variety of competitive scholarships to our master's programs for both U.S. and international students.
Middlebury Institute Scholarships
All students are eligible for our Middlebury Institute merit or need-based scholarships. To apply, submit your application for admission by the next deadline and upload a personal scholarship statement as part of your online application.
Partner Scholarships
Alumni and members of our partner organizations and schools receive application fee waivers and in many cases guaranteed scholarships. Your experience is valuable to our diverse community, and we look forward to having you join us.
Summer Language Scholarships
Need to boost your language skills or learn a new language in preparation for your master's degree program? Admitted students may qualify for a summer language scholarship to attend one of Middlebury's world-renowned language programs.
Middlebury Legacy Scholarships
Middlebury offers guaranteed $10,000 Legacy Scholarships to degree holders of any Middlebury school and their extended family members. You may also receive need-based and/or merit scholarship awards in addition to a Legacy Scholarship.
Middlebury Affiliation Scholarships
Participants of eligible nondegree programs are guaranteed a $5,000 Middlebury Affiliation Scholarship. You may also receive additional need-based and/or merit scholarship awards.
Other Resources
Many organizations offer funding for graduate school, and this is a list of resources our students have successfully used in the past. Please note that we do not work directly with these organizations and cannot guarantee their services. We encourage you to search for other resources as well.