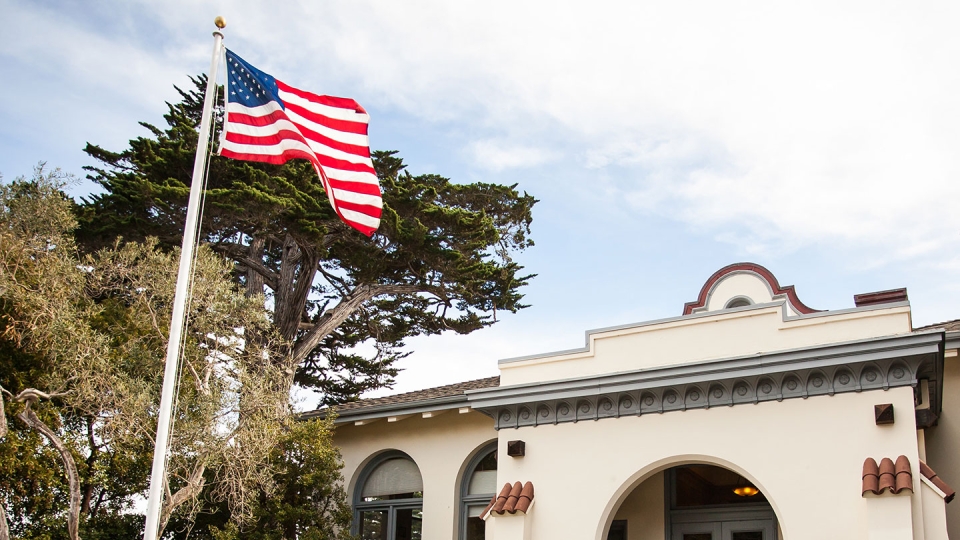 As a Military Friendly School, we look forward to welcoming you into our next class of global change makers.
Choose the Degree That's Right for You
In addition to our broad offering of master's degrees, we offer several options of particular interest to veterans and active military:
The Joint BA/MA programs are designed for students who want to earn a bachelor's and master's degree in three years. We offer three opportunities to earn a joint Bachelor of Arts in International Policy and Master of Arts in one of the following graduate programs:

Foreign Area Officers (FAOs) can pursue degrees in Nonproliferation and Terrorism Studies and International Policy and Development.
Meet Veteran Alumni
Thomas Gray MANTPS '15
He was commissioned as an officer in the U.S. Navy and spent seven years on nuclear submarines where he became intensely interested in international nuclear nonproliferation efforts. After graduating from the Institute, he earned a two-year National Nuclear Security Administration (NNSA) fellowship in Vienna, Austria. Read more
Matt Jira BA/MPA '13
Matt is a veteran of the U.S. Army. He launched a career in international development after graduating from the Institute and works for the USAID Africa Office in Washington, D.C. Read more
A Sense of Community
Active duty military, veterans, and military dependents make up more than 5 percent of our students, so there's a strong sense of community here. And our location in Monterey provides easy access to the Fort Ord Commissary and facilities at the Defense Language Institute and the Naval Postgraduate School.
Resources for Health and Wellness
Next Steps