Launch a career in international policy: resolving conflicts, addressing human rights abuses, and promoting global development.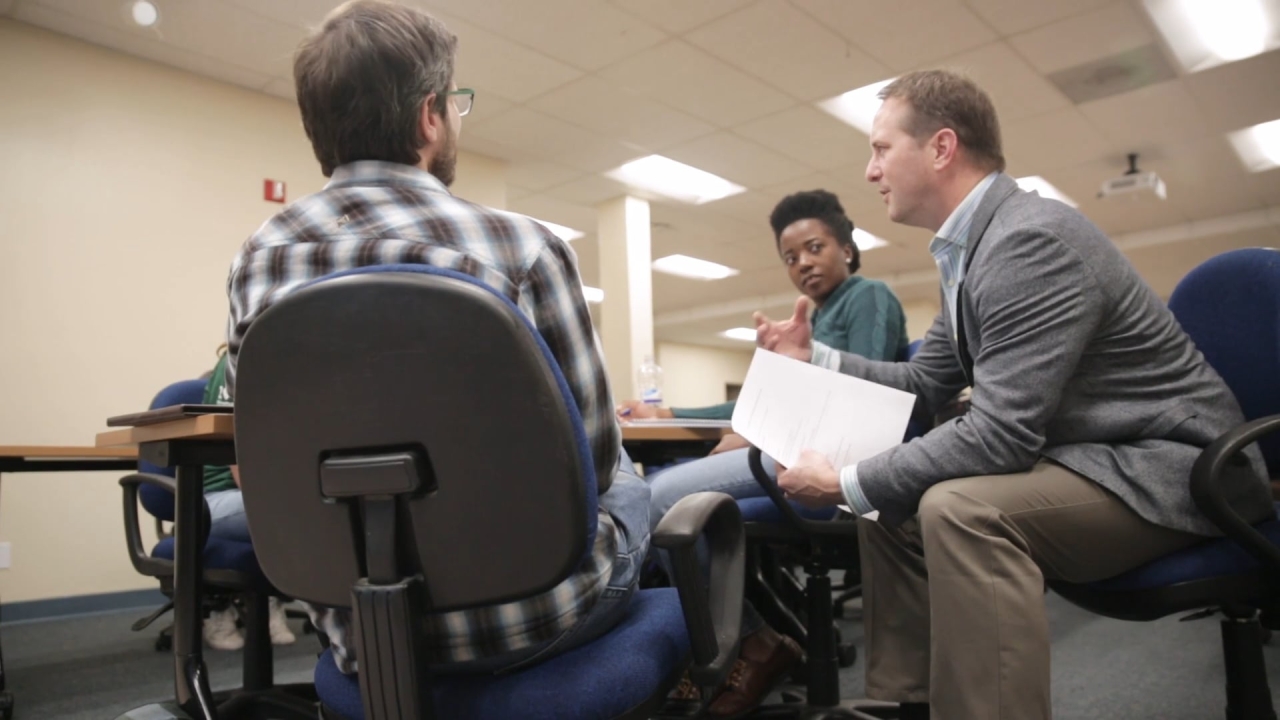 The Middlebury Institute Master of Arts in International Policy and Development (IPD) prepares you for a rewarding career researching and creating effective policy responses to the world's most pressing development problems.
Find out if IPD is right for you
Guaranteed $10K Scholarships
We guarantee a $10,000 scholarship per year (prorated by program length) if you request scholarship consideration in your online application to the IPD program. You may also receive additional merit and need-based scholarships. Learn more about scholarships, grants, and other aid.
4
-semester, 60-credit master's
$

10

K
guaranteed annual scholarships
96

%
employed within one year of graduation
Curriculum
You will take courses in policy and data analysis, development paradigms and theories, economics, and more. You will learn to effectively engage in all facets of the policy process by engaging in intimate discussions, hands-on projects, and fieldwork that may take you as far as Kenya or as close as the challenges of Salinas, California. Your classes will often feature work with real clients, allowing you to develop practical skills before you graduate. 
To open up your global career opportunities you will take content courses in a second language and/or courses in intercultural competence.
Earn this 60-credit degree over four full-time semesters at our Monterey, California, campus. If you have relevant course work and/or experience, you may be able to complete the degree in two or three semesters.
See the curriculum for more details.
Customize Your Degree
The flexibility in our curriculum gives you opportunities to customize your degree through studying a second language or intercultural competence, optional specializations, professional practica, accelerated programs, joint degrees, our MPA program, and Peace Corps connections. Check out the degree overview for your options.
Launch Your Career
Career and Academic Advising
Your career and academic advising are integrated, ensuring you align your course work with your career goals. The same advisor will guide you from course registration to preparing for interviews and negotiating your employment offers.
The
D.C.

Advantage

Many of our students plan to work in Washington, D.C., after they graduate. Our large and influential alumni network in the capital is eager to help you prepare you for your next steps. Our Middlebury in DC office is centrally located and provides the entire Middlebury community with a wealth of resources. Furthermore, our annual Career Exploration Week in the nation's capital gives you facilitated and direct access to D.C.-based employers. 
Careers
The Middlebury Institute is an excellent place to launch your career, whether your path leads to D.C. or another center of international activity. Our graduates are working at organizations like Oxfam, Accion, and the International Organization for Migration. Explore careers in international development.
Research and Practice
Build valuable professional experience while earning your degree and be ready to make an impact in your career as soon as you graduate. You'll benefit from our research centers, labs, and initiatives. Enhance your education with a graduate assistantship and attend events and conferences with leading experts.
Professors and Practitioners
While other graduate schools rely on teaching assistants, our students have direct access to our faculty, who combine academic expertise with years of professional experience in major international organizations, including UNCHR (the UN Refugee Agency), USAID, the World Bank, and the U.S. State Department.
Your professors are genuinely committed to your success and, together with your career and academic advisor, will become your mentors and colleagues throughout your career. Meet your faculty.