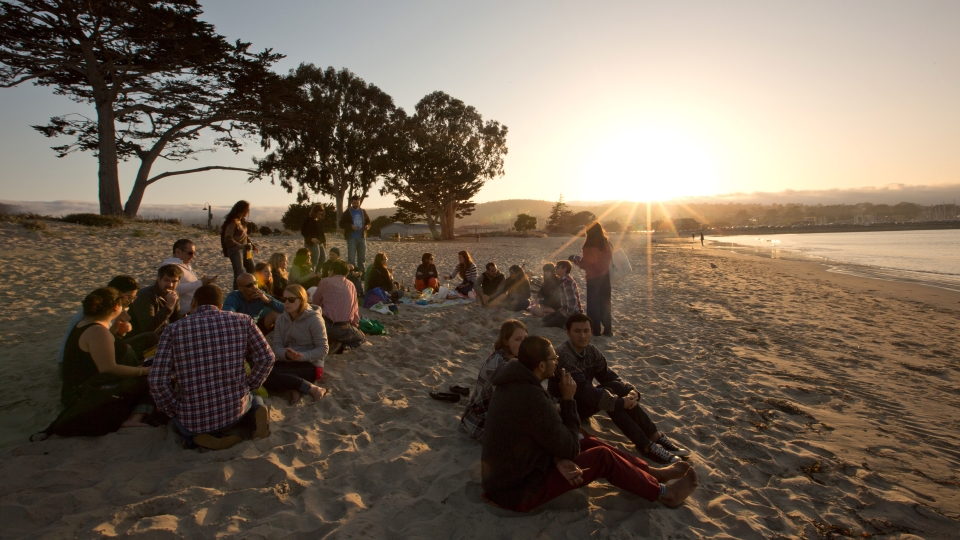 We're opening our doors just for you.
Date: July 15, 2022
Join us for the summer 2022 in-person Preview Day on July 15. Experience firsthand how our on-site and online master's programs will transform your global career. Explore our beautiful Monterey, California, location and meet the faculty, staff, and students who will help you achieve your professional and personal goals.
Sign Up Now
Schedule
9:00–9:30 a.m. Check-in and Coffee 
9:30–10:00 a.m. Welcome Presentation 
10:00–10:45 a.m. Campus Tours
11:00 a.m.–Noon Expert Discussion on Conflict Transformation featuring:
Noon–1:00 p.m. Lunch (Samson Center)
1:00–4:00 p.m. Breakout Sessions
Program-Specific Sessions. Meet with faculty and advisors to learn more about the curriculum and career outcomes for your program.
Navigating the Admissions Process. Join this session if you have not yet applied.
Getting Started at MIIS. Join this session if you have already submitted an application.
Experiential Learning. Learn about the vast opportunities to gain professional experience as part of your degree program.
Financial Aid Open Office Hours. Drop in for questions about student loans.
4:00–5:00 p.m. Closing Reception (Samson Center)
Accommodations
Depending on the time of year, some hotels offer Middlebury discounts, so before you book please mention that you are attending the Middlebury Institute Preview Day and check if any discounts are available.
Check out Monterey-area hotels.
Directions
The Institute is located in central California in the city of Monterey, approximately 130 miles (210 kilometers) south of San Francisco and 350 miles (560 kilometers) north of Los Angeles. 
Explore Monterey
Monterey is a historical city located on the central coast of California, boasting breathtaking cliffs, sandy beaches, and nearby mountains and forests. 
Virtual Preview Days
If you cannot join us in person, check out our virtual Preview Days, where you can watch recordings from our most recent virtual event and take a virtual campus tour below.
Here's what other students say about Preview Days:
"The faculty and current students were so welcoming and informative. It definitely solidified my decision to apply."
Ashton D.
"It was a great way to get a taste of what it's like to be enrolled in a program. We met faculty and staff and newly graduated students in our field of study."
Heejung L.
"Attending Preview Day moved the Institute to the top of my grad school preferences. The faculty and students did a great job differentiating it from other programs."
Sam H.
"This is a great opportunity to network with faculty and staff and to meet fellow potential students."
Cameron H.
"My session with the advisor was great! She thoroughly explained what I wanted to know about my degree of interest and answered all my questions."
Julio T.
"I was on the fence about applying and whether or not the Institute was a good fit for me, but now I'm ready to apply. I want to be part of this community of world changers!  
Emily J.