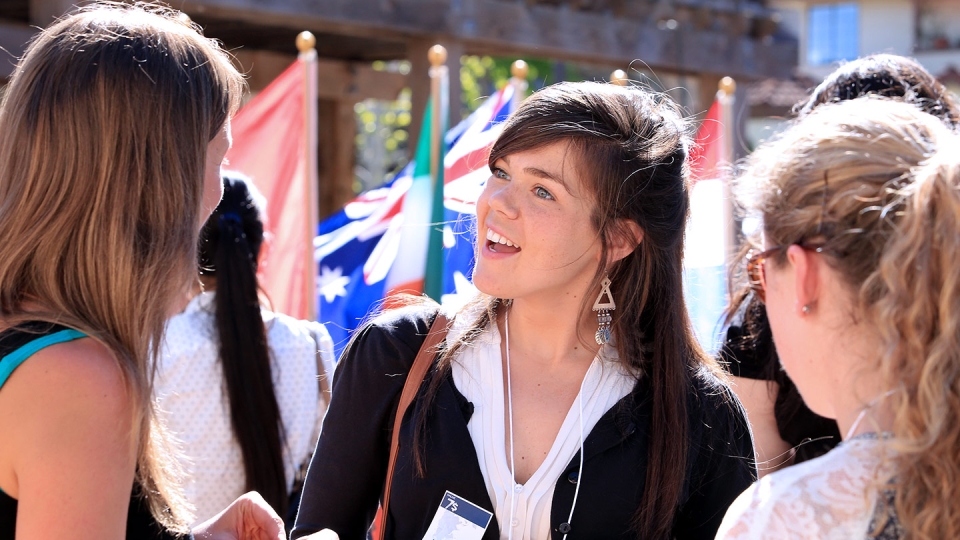 Get to know the Middlebury Institute through events that we regularly host on campus, online, and in cities near you.
Events in Monterey
Find out what's happening on campus and plan your visit for events like Preview Days which include campus tours, classroom sessions, and one-on-one meetings with faculty and career advisors.
Online Events
Sign up for an upcoming online discussion with Middlebury Institute experts. Recordings of past discussions are also available. The discussions last about 20 minutes and topics range from finding a career in the language and technology industry to North Korea's nuclear program and climate change. See below for our upcoming discussions:
Are Surfers Raising Your Rent? How Environments Affect Our Economy
September 26, 2018 at 3 PM Pacific Time
In this interactive discussion Dr. Jason Scorse, chair of the International Environmental Policy program and director of the Center for the Blue Economy will use recent investigations into the impact popular surfing locations have on local economies as a window into the value of economizing our natural resources in service of their protection.
Dr. Scorse will also discuss what sets our program apart, the opportunities students have to participate in faculty research, and the restorative joy of regularly getting out to surf the waters of Monterey Bay!
Events Near You
Our faculty and enrollment advisors regularly visit cities around the world to connect with prospective students like you. Let us know where you're currently living and we'll get in touch when we're next hosting an event near you. See upcoming events below.
Meet Us In:
| | |
| --- | --- |
| California |   |
| Sep 24 | CSUMB Career Fair |
| Sep 26 | UC Berkeley Graduate Fair |
| Oct 19–20 | |
| D.C. |   |
| Oct 1 | D.C. Idealist |
| Oct 2 | Info Session at the Middlebury D.C. Office |
| Massachusetts |   |
| Sep 17 | Boston Idealist |
| Pennsylvania |   |
| Sep 18 | Philadelphia Idealist |
| Rhode Island |   |
| Sep 25 | Brown Career Fair |
| Utah |   |
| Sep 20 | BYU Utah |
| Sep 24 | Utah Valley University |
| Sep 25 | Utah State University |
| Virginia |   |
| Sep 26 | UVA Graduate Fair |
| Sep 27 | Old Dominion University Graduate Fair |
| Sep 28 | William & Mary Graduate Fair |
| Online |   |
| Sep 26 | Expert Discussion Series: Are Surfers Raising Your Rent? How Environments Effect Our Economy |