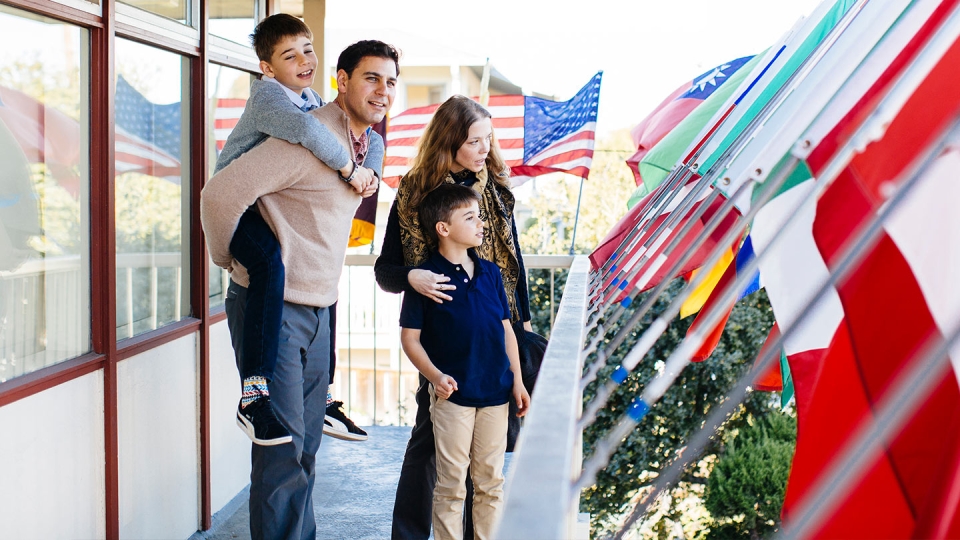 Find the right school, child care, pediatrician, and fun activities for your family.
Here are some local resources to help ease the transition as you and family get settled into life in Monterey:
School Information and Child Care
Great Schools is a wonderful resource for finding and rating primary and secondary schools in your area.
Other area schools and childcare options include the following:
Monterey Peninsula Unified School District
Pacific Grove Unified School District
Carmel Unified School District
North Monterey County Unified School District
Charter Schools in Monterey County
Great Beginnings Early Learning Center
 
Infant Nursing Room
We have a designated space on campus to provide a quiet and secure location for new mothers to nurse and pump while in school. The room is equipped with two gliding chairs, a refrigerator for storage of breast-milk, and a changing table. Please contact Student Services for the access code.
Pediatricians
Here are a few pediatricians in the community that Institute students have taken their children to in the past. If you know of a good pediatrician who is not listed here, let Student Services know.
Monterey Peninsula Pediatric Group
2 Upper Ragsdale Drive
Suite B210
Monterey, CA 93940
(831) 333-0999
Pediatric Group of Monterey
1900 Garden Rd #110
Monterey, CA 93940
(831) 372-5841
Fun for the Family
Monterey Bay Kids can help you find fun activities to do with your kids in the area. It has information on family-friendly beaches, parks, and camps and other extracurricular activities that are available to you.

MY Museum is an interactive, hands-on discovery museum for kids. It is a great place to take your family and let your children play and learn in a friendly environment that encourages curiosity.