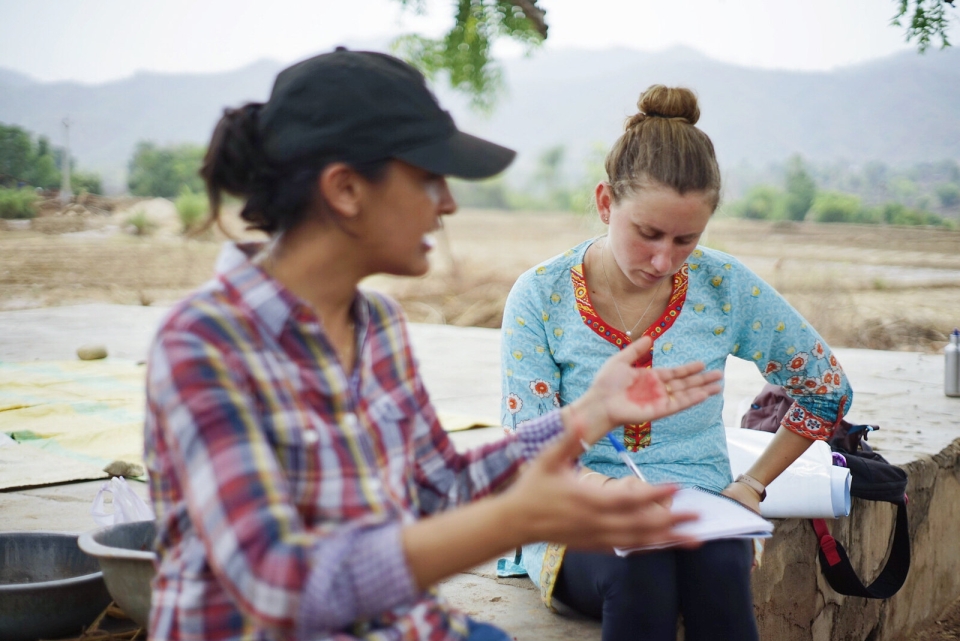 Thinking about attending a conference, networking event or participating in a competition? Apply for Student Council professional development funding to offset the cost of participation.
The Student Council endeavors to support the needs of the student body by providing the opportunity to apply for financial support when attending or presenting at professional events both domestically and abroad. Funds will be awarded to qualifying students upon submission of a satisfactory application to the Professional Development Funding (PDF) Committee. Once the professional development event has occurred, students who have been approved for funding will be instructed to submit a payment request and any required deliverable(s) for reimbursement up to the awarded amount.
Guidelines
Current degree-seeking students who are in good academic and financial standing and who have paid the student activity fee are eligible to apply. Due to the high demand for funding, the applicant pool is competitive. Funds are awarded on a first-come, first-served basis and are likely to run out before the end of each academic year.
Applicants may receive funding once per academic year to fund participation in a single professional development event.
Consideration is given to applicants who apply for professional development funding related to an event taking place in the same academic year through July.
Applications may be submitted from August 1, 2019 through May 1, 2020 or until funds are depleted. The

PDF

Committee generally meets the last Friday of every month (September–April) to review applications. 

Please note: students may apply for Professional Development Funding for events that occur during the months of August and September by the September review deadline with the understanding that they will not be notified of the

PDF

committee's decision until after that deadline.

Funding can be used toward conference registration, travel and transportation and lodging*.
Funding is not guaranteed.
Amount awarded is at the discretion of the Professional Development Funding Committee.
If recipients are unhappy with the awarded amount, they may deny the offer of funding and apply for a later event in the same academic year. No re-review of application materials is permitted.
All reimbursement paperwork, including a required deliverable in the form of a slide deck, must be submitted within two weeks after the last day of the event. Failure to do so will cause the student to lose funds allocated by the Committee. Full instructions for the reimbursement process are included in the confirmation email from the

PDF

Committee.
*For the 2020-21 academic year, only virtual conference attendance will be supported. No in-person events will be funded.
To Apply
Submit a completed Professional Development Funding Application. Applications may be submitted any time prior to the conference/event date and before May 1, 2020 or until funds run out and the application closes. Applications will be reviewed on the last Friday of the month by the PDF Committee. A full list of review dates is below. 
Application Tip: It may take up to two weeks for the PDF Committee to review applications submitted by the end of each month. If you would like to know if you are eligible for PDF prior to your event, we suggest applying at least a month early (i.e. if attending a conference in November, submit your application by the end of September).  
Students will be notified of their award via email within one to two weeks of the closest review date following their submission. For example, if a student submits an application on October 15, they should expect to hear the PDF Committee's decision 1-2 weeks after the October review date.
Retroactive applications will not be reviewed. 
2020-21 Review Dates*
September 25th**
October 30th
November 20th (moved due to Thanksgiving holiday)
January 29th
February 26th
March 26th
April 30th (final review date for all events occurring through July 2021)
*These review dates are outlined for the academic year. If funds run out early, not all of these review deadlines may occur. 
**The first review deadline is the only deadline that allows for retroactive applications—i.e. applications for events which have already occurred may be submitted. Otherwise, all applications must be submitted prior to the event start date.
Application Process
Award amounts are:
up to $350 for an attendee
up to $750 for a presenter
Students are eligible for one PDF award per academic year.  
Additional Information
PDF

recipients will be awarded the amount offered once conference attendance is completed.
Students may decline the funding award offered to them in lieu of applying for a future professional development event in the same academic year by responding to the

PDF

Committee's decision email.
Students applying for

PDF

must read and agree to these terms and guidelines.
The

PDF

Committee reserves the right to request additional documentation regarding attendance/participation, including but not limited to receipts, registration forms, and proof of participation.