Professional Development Funding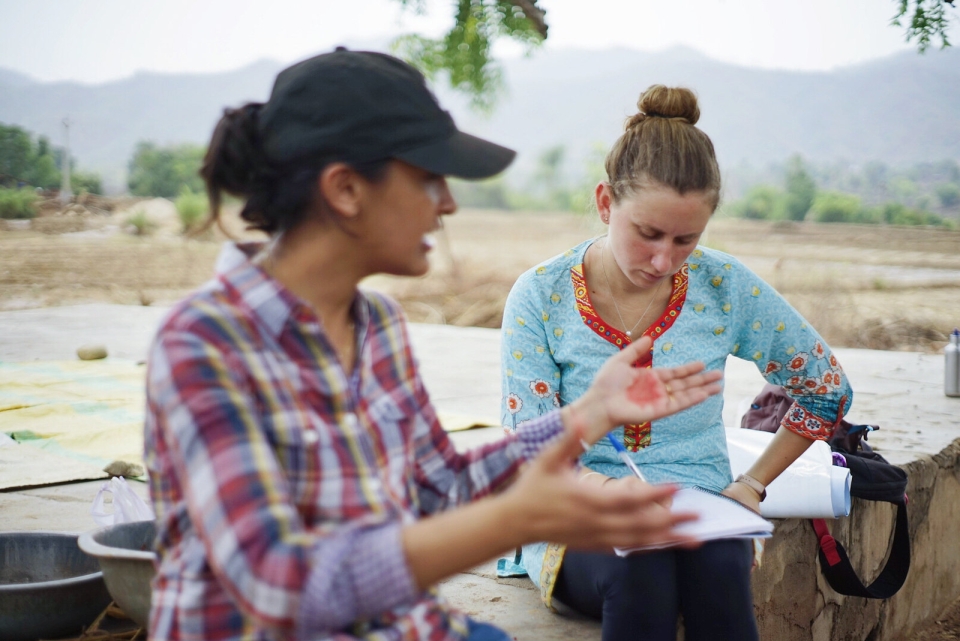 Thinking about attending a conference, networking event, competition, or taking an industry certification exam, or engaging in other* professional development opportunities? Apply for Student Council's Professional Development Funding to offset the cost of participation.
The Student Council endeavors to support the needs of the student body by granting limited financial support for professional development opportunities in the U.S. and abroad. Each Student Council sets its funding policies and budget allocation depending on its administration's priorities, the total student activity fees after the add/drop period, and the election of the full Council. 
Funds will be awarded to qualifying students upon submission of a complete application to the Budget Committee. Once the professional development opportunity has occurred, awardees  will follow emailed instructions to submit a payment request and any required deliverable(s) for reimbursement up to the awarded amount. *Other professional development opportunities include industry, not-for-credit, certificates and tests; however, applications for educational courses or for-credit certifications will be disqualified. The following policies, guidelines, and process reflect the fiscal agenda and allocations of the 2022-23 Student Council. 
Guidelines
Current degree-seeking students who are in good academic  and financial standing and who have paid the student activity fee are eligible to apply. Carefully review this page to successfully submit a complete, competitive application for Professional Development Funding (PDF). Students applying for PDF must read and agree to the terms and guidelines on this page. Due to the high demand for funding, the applicant pool is competitive. Funds are awarded on a first-come, first-served basis, and are likely to run out before the end of each academic year. The 2022-23 Student Council has chosen to allocate approximately $17,500 per semester for this fund. 
Academic year 2022-23 Policy:
One Professional Development Funding award per semester is available to eligible students, who can apply for up to $500 per semester to offset the cost of their participation in a professional development opportunity. Applications must be received before** the start of the professional development opportunity. Funding is not guaranteed and the awarded amount is up to the discretion of the Budget Committee. The Budget Committee reserves the right to request additional documentation regarding attendance/participation, including but not limited to receipts, registration forms, and proof of participation, before reimbursement is made. 
Amount: There is a written extension section and budget addendum section for applications that exceed $500, which will be reviewed on a case-by-case basis. 
Frequency: Students may apply up to 3 times per semester, but may only receive 1 award per semester. For example: 

Award #1 in Fall: applies for an opportunity that occurred in the Summer**, one that will occur in September, and one that will occur in December; receives an award for the December event. 

Timeline: Semesters are defined as August 29, 2022 - January 1, 2023 for the fall and January 2, 2023 - May 17, 2023 for the spring. 

Applications must be submitted by the day before the Review Dates. Applications received on a Review Date will be considered in the next Review Date's batch of documents. 
**Retroactive Review: Only the first Budget Committee meeting will consider applications for professional development opportunities that have already concluded–i.e. Summer activities. Eligible activities must have happened on or after July 1, 2022.

Budget Committee: The Treasurer has no voting rights. Voting committee members are: McKayla Harris, Helen Jiang, and Marwa Shalaby.
Eligible Expenses
Per the Constitution, funding can be applied towards: 
Registration, ex. Conference, networking event, competition, certificate, or test

An evolving list of pre-approved, industry-standard, not-for-credit certifications and tests can be referenced at the bottom of this page.

Lodging, ex. Hotel, Airbnb/short-term rental, or hostel
Travel:

Passenger tickets for planes, trains, subways, buses, or ferries
Parking, tolls, or mileage reimbursement

Administrative fees for registration, lodging, or travel
Ineligible expenses: Educational courses, for-credit certification courses, airport lounges, homes of family/friends/unlicensed hosts, food and drink, entertainment.
Reimbursement 
Within 2 weeks after the last day of the professional development opportunity…
All payment paperwork must be submitted for Student Services to process. 

Students who have been previously paid by MIIS can expect payment in 2-3 weeks, while students who have not been previously paid by MIIS can expect a deposit in 3-4 weeks.   

A required deliverable in the form of a slide deck that may be accessible by future students who are interested in participating, as well as faculty and CACS staff. 

Quotes and/or multimedia may be used in Student Council emails and social media.

Failure to complete both disbursement components by the specified deadline will result in the student losing the awarded amount and disbursement will not occur. Full instructions for the reimbursement process are included in the award email from the Budget Committee.
Students will be notified of their award via email within one to two weeks of the closest review date following their submission. 

For example, if a student submits an application on November 2, they should expect to hear the decision up to 2 weeks after the November 15th review date.
Review Dates
| | |
| --- | --- |
|    2022 | 2023 |
| November 15th | February 14 |
| December 13th    | February 28 |
|   | March 7 (DC Career Week Deadline) |
|   | March 14 |
|   | March 28 |
|   | April 11 |
|   | April 25 |
|   | May 2 |
Please send in any applications for funding for DC Career Week by March 7, 2023, as the Budget Committee is finalizing its budget for PDF for the Spring 2023 semester.
Applications must be submitted by the day before the Review Dates. Applications received on a Review Date will be considered in the next Review Date's batch of documents.
To apply, please use the Student Council Funding Application.
AY '22-23 Transparency Initiative
Snapshot: The Professional Development Fund operates on a first-come, first-serve basis, so early applications are strongly encouraged. By applying early, students also have more time to prepare for their professional development opportunity to be successful, fruitful, and meaningful. $35,000 was approved at the first open meeting by the full Student Council on September 27, 2022 for PDF and opportunities that occur from July 1, 2022 - May 17, 2023. The following metrics can inform students' application timelines and preparations. The Student Council will post this information on its MIcommunity regularly.
The granted amount is the fluid, pending total of money that was approved for reimbursement by the Budget Committee, but has yet to be paid to students. 
The awarded amount represents the money accepted by students who completed their professional development opportunity, payment paperwork, and deliverable in a timely manner, and can thus receive their PDF award. 
The ending balance is how much money remains in the Student Council budget for PDF that is available to prospective applicants and pending (granted) awardees.
Industry, not-for-credit, certifications and tests
In an effort to diversify the examples of professional development opportunities while also increasing inclusion and accessibility for prospective PDF applicants, Student Council continues to solicit suggestions from faculty, staff, alumni, and students to compile legitimate, not-for-credit certifications and tests that students are likely to take before graduating. Additionally, Student Council remains committed to serving the student body's needs and interests at a professional graduate school, such as offsetting the cost of industry-standard qualifications that will boost our community's competitiveness for internships and jobs. 
Please share suggestions with your degree's Program Representative. This is an evolving list that is regularly expanded by the Budget Committee based on Program Representatives' collected input and any necessary due diligence.