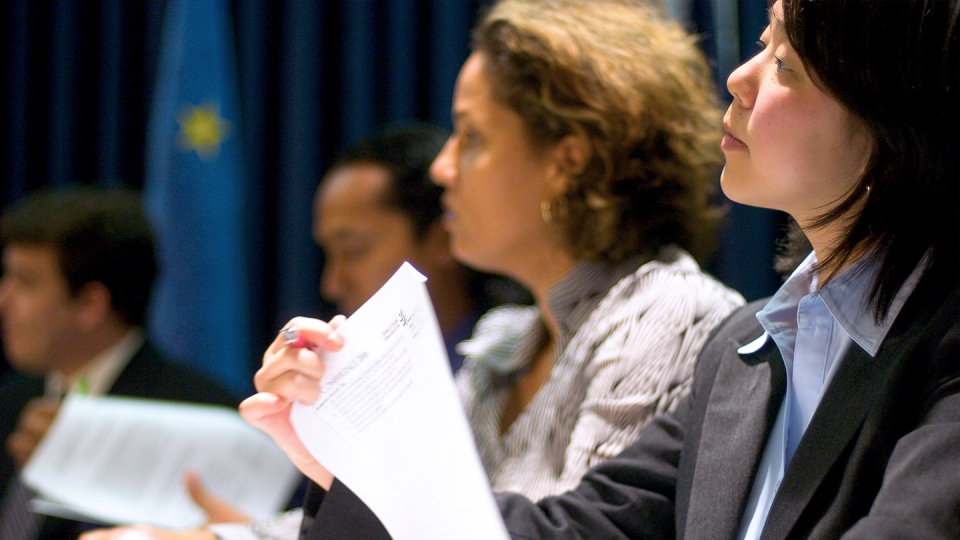 Intercultural competence is essential for professionals seeking international careers.
Rather than focus solely on communication skills, we emphasize overall intercultural competence—helping you to actively understand and possess qualities that contribute to effective communication between people of different linguistic and cultural backgrounds.
Cultures are considered those structured manifestations of human behavior in social life within specific national and local contexts (e.g., political, linguistic, economic, institutional, professional). They are composed of ideologies and worldviews, practices and actions, participation, and communication. Intercultural competence involves a meta-level ability to recognize and analyze patterns and relationships.
Intercultural Competence Specialization
Students who want to build on their intercultural studies can choose to add the Intercultural Competence Specialization to any degree. The curriculum is designed for those interested in leadership careers in diverse international contexts.