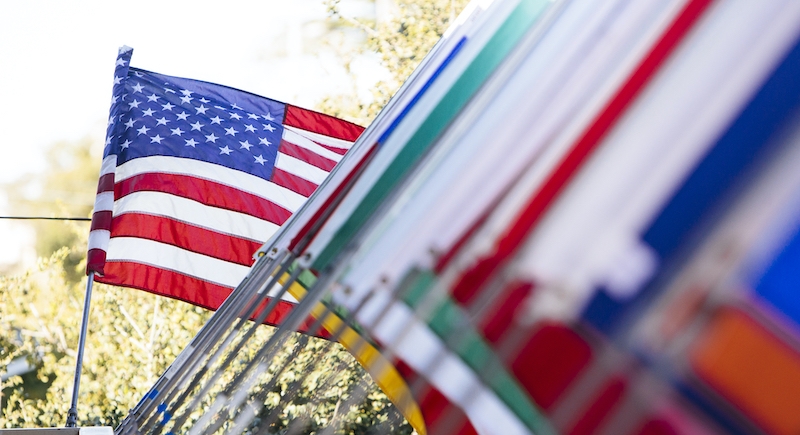 What does it mean to be a globally engaged leader in a rapidly changing world?

In the fall of 2020, the Middlebury Institute launched the "Leaders-in-Residence" program. The program connects students with effective leaders from a broad cross-section of professional areas and representing a diversity of perspectives and experience.
The globally-recognized leaders in this new program will hail from different backgrounds, industries, and professions, and share their personal experiences and insights with Middlebury Institute students in a series of events. The program is designed to complement the Institute's academic curriculum — with its focus on discipline-specific skills and competencies — with a broader emphasis on leadership relevant to students' professional objectives. By participating in the program students will increase their opportunities for networking and mentorship as well as connections with students from other programs.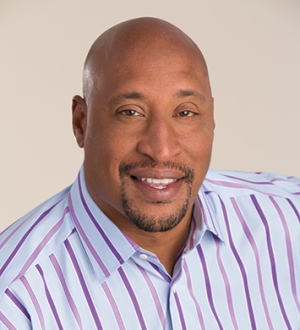 Leader in Residence Spring 2023
Vintage Foster
Vintage is the CEO of AMF Media Group, one of the fastest-growing mid-sized marketing agencies in the nation. Since founding AMF in San Ramon, he has opened additional offices in San Luis Obispo, Los Angeles, San Francisco, Dallas and in early 2019, Vancouver. Vintage has positioned the agency to provide a comprehensive slate of services including creative delivery, branding and marketing, content production, digital services and public communication. The positioning has paid off, with the agency boasting a slate of blue chip national and international brands as well as regional powerhouses. Some of AMF's national and international clients include or have included HP, Chevron and Jamba Juice. Some of its more regional brands include Kaiser, Cal Poly and FivePoint. Vintage is often sought after for his expertise in Crisis Communications. AMF Media Group was named Crisis Communications Firm of the Year by Dow Jones and Ragan's PR Daily.
Vintage has a long record of developing companies to profitability and significant, sustainable growth. As CEO and Publisher of the Silicon Valley/San Jose Business Journal, he led the publication to its largest revenue growth in a decade. As Publisher of The East Bay Business Times, he led the fastest growing business journal in America for three years running. He is also a philanthropic leader who has been honored as Citizen of the Year by the Bay Area Leadership Foundation and the East Bay Economic Development Alliance, and as the Scholarship Impact Award recipient by Bay Area Blacks in Philanthropy, for his work for helping disadvantaged youth attend college.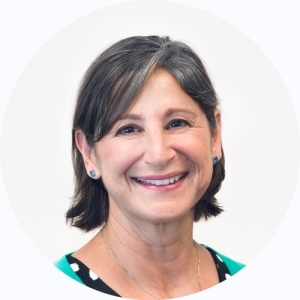 Leader in Residence Spring 2021
Lorena Ortiz Schneider
Born in Ecuador, and raised in Mexico, Spain, England, France and California, languages have been a fixture in Lorena's life since birth. As an adult, she has lived in France and Argentina and has traveled extensively. A native English and Spanish speaker, fluent in French and working Portuguese, Lorena earned her BA at UCSB and MA from the Middlebury Institute of International Studies in Monterey in Translation and Conference Interpreting.
As a passionate professional interpreter and translator since 1992, she is an American Translators Association (ATA) Certified Translator and Credentialed Interpreter (CI-Healthcare and CI-Legal), and California State Certified Administrative Hearing Interpreter. Lorena has worked for the US Department of State as a Liaison and Seminar Interpreter, as Conference Interpreter for private industry and community based programs, as a medical and legal interpreter in California Workers' Compensation, Social Security Administration, EDD and the California Courts, in addition to mental health and behavioral wellness programs. Her translation work includes medical/legal documents, marketing materials for products across various industries, such as the food, petroleum, construction, financial and technical industries.
Lorena is the founder and CEO of Ortiz Schneider Interpreting & Translation, a small language company on the central coast of CA. providing both interpreting and translation services over the last 25 years. She is also the founder of the Coalition of Practicing Translators and Interpreters of California, a non-partisan non-profit advocacy group composed of working language professionals throughout California from every field formed as a response to AB 5. She has served as a member of California Workers' Compensation Interpreters Association (CWCIA) and leading the IP&O Committee, supporting and giving back to the interpreting community by meeting with government agencies and state lawmakers to provide input and expertise on the role of the interpreter, working conditions and pay, in a variety of settings. She is ATA's Interpreter Division (ID) Assistant Administrator and has served as the editor of the ID Blog. Lorena has presented at the California Federation of Interpreters Conference, was one of 8 InterpreT-ED speakers at InterpretAmerica's 5th Summit, a co-presenter at Work Comp Central's seminar on Ethics, and spoke as a panelist on Video Remote Interpreting (VRI) at InterpretAmerica6 in Washington D.C., and at the 2018 NAJIT conference in San Francisco. Most recently, Lorena presented on AB 5 at the Northern California Translator's Association's annual member meeting in January of this year, and participated in the Language Advocacy Day 2020's panel on legislative priorities for the translator & interpreter professions.
Lorena is also a Cross Cultural Communications Licensed Trainer, teaching from The Community Interpreter International® to those who desire to enter the interpreting profession. Her love for interpreting and passion for equal language access has led her to share her knowledge and expertise in educating the next generation of interpreters to assist the growing number of Limited English Proficient (LEP) persons to access services.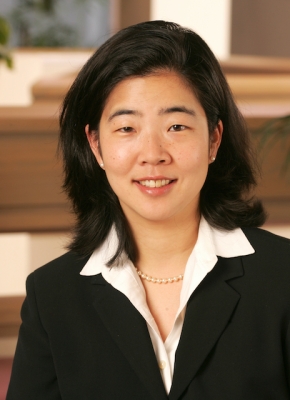 Inaugural Leader in Residence Fall 2020
Catherine Lee 
Catherine Lee '92 (Middlebury College) has enjoyed a global career developing and executing strategies in companies, organizations, and on teams focused on improving performance in changing markets. She currently serves as Chief Operating Officer of Wolf Group Capital Advisors, a wealth management firm based in Washington, D.C.
Previously, Catherine led strategy and business development at Stena, a privately held Swedish conglomerate, and served as Change Director of Stena Line, a major European transportation company. She has also served as Chief Strategy Officer at Höegh Autoliners, a Norwegian shipping company, and Advisor to the CEO of EUKOR, a shipping firm based in South Korea.
Catherine started her career in investment banking at Citigroup in London and JP Morgan in New York. She holds a Master of International Affairs degree with a specialization in international finance from Columbia University and a bachelor's degree from Middlebury College. She also has a Leadership Coaching Certificate from Georgetown University.
Catherine currently serves as a trustee of Middlebury College and as the Chair of the MIIS Board of Advisors. She also served on the Executive Board of the World Maritime University based in Malmo, Sweden. She has studied the language in all the countries she has lived, including Korean, Russian, Swedish, Norwegian, and Japanese.