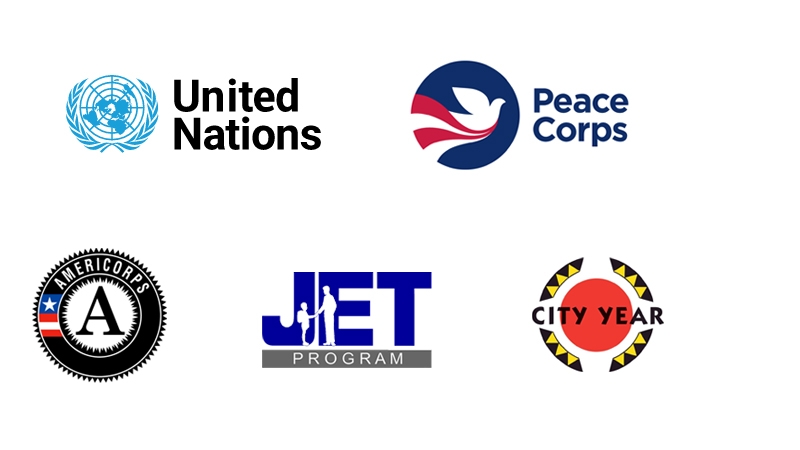 The Institute has developed partnerships with a variety of institutions with shared values, interests, and objectives.
For more than 50 years, the Institute has sought opportunities to partner with other institutions to expand our ability to achieve common goals.
Faculty and staff can find support for grant opportunities with government agencies, foundations, and corporations that support the mission of the Middlebury Institute.
At this time, we have active strategic partnerships with the organizations listed below.
If you have questions about these partnerships, please contact Senior Director of Institutional Partnerships Jill Stoffers.
Partner Colleges and Universities
American University in Cairo
Beijing Foreign Studies University
Beijing International Studies University
BYU Hawaii
BYU Idaho
BYU Utah
California State University International Program
California State University Monterey Bay
China Academy of Translation
Chung-Ang University
City University of Hong Kong 
Chinese University of Hong Kong, Shenzhen
Clark Atlanta University 
Copenhagen Business School
Defense Language Institute
Ewha Woman's University
Guangdong University of Foreign Studies
Hankuk University of Foreign Studies
International Academy of Business and Banking
Kobe College
Lake Forest College
Lewis & Clark College
MESPOM
Michigan Universities' Japan Center
Monterey Peninsula College
Moscow State Institute of International Relations (MGIMO) and PIR Center
Nanjing University
National Taipei University
Norwegian School of Economics and Business (NHH)
Peking University
Renmin University Translation and Interpretation
Shanghai Jiao Tong University
Shanghai International Studies University
Shanghai University of Finance & Economics
Technische Hockschule Köln
Universidad Peruana de Ciencias Aplicadas
University of California Education Abroad Program
University of California, Santa Cruz
University of Hawaii, Manoa
University of International Business & Economics
University of Massachusetts Amherst Honors College
University of the Pacific
University of Texas-Arlington
Utah Valley University
Waseda University
Wurzburger Dolmetscherschule
Xi'an International Studies University
Yamanashi Prefectural University
Zurich University of Applied Sciences
Partner Governmental Organizations
AmeriCorps
Bolashak
Boren Awards
City of Monterey
City Year
Comprehensive Nuclear-Test-Ban Treaty Organization
Critical Language Scholarship
Defense Language Institute Foreign Language Center
Department of the Navy
Fulbright Program
Gilman Scholarship
Japan Exchange and Teaching Program
The Language Flagship
Monterey County
Naval Postgraduate School
Organization of American States
Peace Corps
Pickering Fellowship
Rangel Fellowship
Teaching Assistant Program in France
Training Center of Ministry of Foreign Affairs, People's Republic of China
United States Department of Commerce
WorldTeach
Other Partnerships
Academic Programs International
AIESEC
American Institute of Foreign Study
Auxiliares de Conversación / Language Assistant 
Beta Gamma Sigma
CEA Study Abroad
CISabroad
English Program in Korea
Global Majority
InterAction
International Medical Corps
International Organization for Migration
International Union for Conservation of Nature
Jesuit Volunteer Corps
La Coordinadora del Bajo Lempa
Monterey Bay Aquarium
Omprakash
Public Policy and International Affairs Program
Society for International Development – Washington Chapter
Teach for America
World Intellectual Property Organization
United Nations