Graduates of our International Policy and Development (IPD) master's degree program pursue rewarding careers researching, analyzing, and creating effective solutions to the world's most pressing policy and development challenges.
Alumni Careers
Cassandra Otero
Current Employment: Mind Over Border Community Organizer, La Cocina (Fort Collins, Colorado)
Internship: Centro Legal de la Raza and the National Network for Immigrant and Refugee Rights (Oakland, California)
Institute Advantage: The career management course offered by the Center for Advising and Career Services as well as meetings with my advisor definitely helped a great deal.
Story: How I Got Hired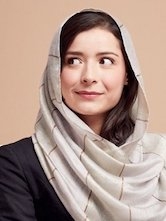 Onaba Payab
Current Employment: Community and Partnerships Manager, Here East (London, England)
First Job after Graduation: Director of Advancement, American University of Afghanistan (Kabul, Afghanistan)
Internship: Gender Fellow, the Asia Foundation (Washington, D.C.)
Institute Advantage: Career consultation with professors at the Institute helped me grow professionally.
Story: Leading from the Front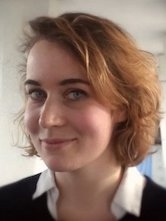 Claire Potdevin
Current Employment: Fiscal Policy Expert, United Nations Environment Programme (Malmo, Sweden)
Previous: Lead Consultant for Open Data Portal Development, United Nations Development Programme (Dili, Timor-Leste)
First Job after Graduation: Research Intern, United Nations Development Program-IICPSD (Istanbul, Turkey)
Institute Advantage: I took general courses, which gave me a broad view of theoretical and practical challenges in the world of development, and core courses on policy evaluation and assessment tools, which I still use today. I applied firsthand what I was learning in class to real-life issues, including a "water challenge" competition to solve the water shortage in Monterey.
Story: Dispatch from East Timor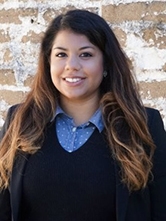 Monique Rao
Current Employment: Grants Specialist, ClimateWorks Foundation (San Franciso, California)
First Job after Graduation: Program Associate, the Erik E. and Edith H. Bergstrom Foundation (Atherton, California)
Internship: Evaluation Intern, UNICEF (Phnom Penh, Cambodia)
Experiential Learning: January Term Practicum, Chile
Institute Advantage: There was definitely no way I could have gotten my position with UNICEF if I hadn't earned my degree from the Institute. A professor suggested I apply for internships in Cambodia so that I'd be eligible for the Freeman Foundation Award, which I ended up getting.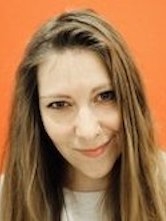 Ariana Sawyer
Current Employment: U.S. Border Researcher, Human Rights Watch (Los Angeles, California) 
Institute Advantage: I think that the aspects of my Middlebury Institute education that are critical to my work today are the language courses and immigration classes. I now regularly draft policy memos, and to do so I must frequently refer to and understand international human rights law and interview Spanish speakers.
Story: How I Got Hired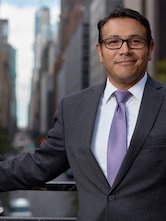 Jorge Silva
Current Employment: Deputy Assistant Secretary for Public Affairs, U.S. Department of Health and Human Services (Washington, D.C.)
First Job after Graduation: Hispanic Press Team Intern, U.S. Senate Majority Leader Harry Reid (D-NV) (Washington, D.C.)
Internship: FIFA World Cup in South Africa
Institute Advantage: The range of people who choose the Institute—the tremendous diversity of backgrounds and experiences—is what made my time there meaningful. They helped me understand issues from different points of view. I gained valuable knowledge about how policies are developed and the consequences they carry. This wealth of insight combined with a knowledgeable faculty helped me process complex concepts and be able to communicate them simply to a diverse group of people.
Check out more profiles on our development, policy, and trade career insights blog.
One Year After Graduation
Many of our alumni are in rewarding careers around the world; scroll down to see where they are and what they are doing within one year of graduation.
Mouse over charts to see details.
Location (Employed or Continuing Education)
Afghanistan; Canada; Chad; Georgia; Kazakhstan; Kenya; Malawi; Mozambique; Nepal; Sierra Leone; South Africa; Switzerland; Syria; Tunisia; United States
Select Employers
18 Coffees
Access Media Productions
Accion
Administration Of Georgian Government
Alliance for Peacebuilding
American Psychological Association
American Red Cross - Monterey Bay Area Chapter
ANC Consult
API legal outreach
Atira Women's Resource Society
Bank of the West
Bluelabs Analytics 
Bosnian American Genocide Institute and Education Center
Charisma on Command
Color Factory
Deloitte 
Democracy Fund
Facebook
Family Violence Appellate Project
Freedom House
Google
Government of Kazahkstan
Green Plus Consultancy
Guidehouse
help2kids
Human Rights Watch
Immigrant Defenders Law Center
Inter-American Development Bank
International Committee of the Red Cross
International Organization for Migration
International Republican Institute

International Rescue Committee
Kharon
Literacy Pittsburgh
Lutheran Services Carolinas
Marion County
Middlebury Institute
Mission Asset Fund
Moveworks
Namati
NOVACT - International Institute for Nonviolent Action
Office of the First Lady 
Oxfam
Pan American Development Foundation
Parliamentarians for Global Action
Pinkerton
Research Partnership
San Francisco AIDS Foundation
Search for Common Ground
Sebie Management
She Grows It
Shortlist Professionals
Sierra Leone National Investment Board, Office of the Vice President
Teach For America
The Carter Center
The Coalition of Homeless Services Providers
The Institute For Criminal Justice Training Reform
The Mark USA
U.S. Army
U.S. Department of State
United Nations
USAID
YWCA Monterey County
Select Positions
Communications & Engagement Manager
Compliance Officer
Consultant: Technical Advisor
Criminal Justice Researcher
Cultural Orientation Caseworker
Data Operations Analyst
Digital Data Analyst
Director of Operational Excellence
Economic Development Specialist
Evaluation Associate

Field Manager
Human Trafficking Staff Member
Intelligence Analyst
Monitoring & Evaluation Associate
Product Director
Program Officer
Project Manager 
Regional Manager
Research Associate
US Border Researcher
---
Internships
Partnerships
The Middlebury Institute has partnerships with the following employers for unique internship opportunities—click on the link for more information:
Employer Testimonial
"[The student] consistently went above and beyond to complete her assignments … preparing a complete two-day training … to accompany a new advocacy guide we were developing. [She] worked efficiently and was always prepared with materials. She took ownership of the project, often exploring new ideas on her own time. On numerous occasions, [she] would share a new idea she'd found by talking with professors, colleagues, etc."
—International Professional Service Semester Supervisor, Mercy Corps
Summer 2019–2021
Secured Opportunity: 88% (several opportunities canceled due to the COVID-19 pandemic)
Locations: Armenia, Benin, Bosnia and Herzegovina, Brazil, Canada, China, Egypt, Germany, Ghana, Jordan, Lebanon, Madagascar, Malaysia, Mexico, Mozambique, Myanmar, Rwanda, Senegal, Switzerland, Tajikistan, Ukraine, United States, Viet Nam
Select Internship Employers
There are 60+ employers of recent IPD interns, a few are highlighted below:
Amnesty International
Assistance Association for Political Prisoners
Catholic Relief Services
Center for International Policy 
Center for Strategic and International Studies
City of Los Angeles
Cultivating New Frontiers in Agriculture
FinClusive
Human Rights Watch
ILC Africa
Institute for Security Governance
International Organization for Migration
International Rescue Committee
IREX

Kroll
Mercy Corps
Namati
National Bureau of Asian Research
ReThink Media
Rwanda Ministry of Education
Search for Common Ground
Toniic
UNESCO
UNICEF
United Nations Development Programme
United Nations Human Rights Office
United Nations Institute for Disarmament Research
United Nations Population Fund
USAID
Volta Revival Foundation
Select Internship Position Titles
Africa Business and Social Change Fellow
Asia Pacific Fellow
Business Outcomes Research Analyst Intern
Business Intelligence and Investigations Intern
Compliance Analyst
Conflict Resolution Evaluation Fellow
Donor Relations Intern
Economic Empowerment Intern
Foreign Influence Transparency Initiative Intern
Global Support Intern

Mayoral Aide
Migration Research Intern
Monitoring & Evaluation Consultant
Political Affairs Intern
Program Associate
Public Information Resource Coordinator
Research and Evaluation Fellow
Researcher and Policy Analyst
Resource Mobilization Intern
Strategy Consultant