Graduates of our International Policy and Development degree and MPA degree are tackling leadership careers around the world in development, education, democratic governance, and human rights organizations, as well as program design and evaluation.
Alumni Careers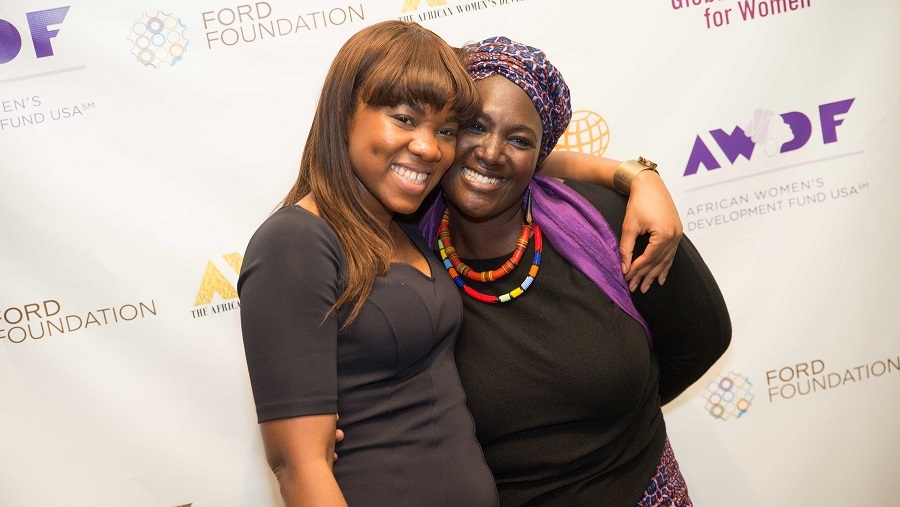 April Danyluk
Current Employment: Senior Consultant, Booz Allen Hamilton (Honolulu, Hawaii)
First Job After Graduation: Independent Consultant, JLO Consulting, LLC working with the Center for Civil-Military Relations, Department of Defense (Remote)
Institute Immersive Learning: DPMI Certificate in International Development and Social Change (Washington, D.C.)
Institute Advantage: The joint degree in public administration and international education management neatly aligned with my professional goals. I appreciated the small class sizes, accessible professors, and pedagogical focus on practical skill building and client-based projects. The amazing alumni network is wide-ranging and well connected, and it has served me well. The Institute prepared me to be a professional.
Expertise: The intersection of education, peace building, and security cooperation
Lizzie Falconer
Current Employment: Global ERP Readiness Specialist, Catholic Relief Services (Baltimore, Maryland)
First Job After Graduation: International Development Fellow, Catholic Relief Services (Lilongwe, Malawi)
Internship: Intern, Catholic Relief Services (Bolivia and Ecuador) 
Institute Immersive Learning: Washington, D.C. Career Exploration Spring Break Trip
Institute Advantage: The support of faculty and staff was critical to becoming a Catholic Relief Services Fellow and now full-time staff. Professors and advisors went above and beyond: meeting with me weekly, editing my résumé and cover letters, and having last-minute Skype sessions to prepare me for interviews. I would not have gotten where I am without them. I would also point to the Middlebury Institute network—I was able to connect with many alumni who gave me their time and answered my questions.  
Expertise: Business development, facilitation, and capacity building
Wesley Laine
Current Employment: Financial Institutions Regulation and Enforcement Law Clerk at a global top 10 law firm (Paris, France)
First Job After Graduation: Founder, Haiti Philanthropy, Inc.
Institute Advantage: Policy Analysis with Professor Jeff Dayton-Johnson, International Law with Professor Warren Small, and other rigorous policy courses. Group work on case studies with brilliant classmates from various backgrounds.
Expertise: Financial institutions regulation and enforcement
Story: From Haiti with Love
Onaba Payab
First Job After Graduation: Director of Advancement, American University of Afghanistan (Kabul, Afghanistan)
Internship: Gender Fellow, The Asia Foundation (Washington, D.C.)
Institute Advantage: Career consultation with professors at the Institute helped me grow professionally.
Expertise: Sustainable development
Story: Leading from the Front
Claire Potdevin
Current Employment: Economist, ODI Fellow, Timor-Leste Ministry of Finance (Dili, Timor-Leste)
First Job After Graduation: Research Intern, United Nations Development Program-IICPSD (Istanbul, Turkey)
Institute Advantage: I took general courses, which gave me a broad view of theoretical and practical challenges in the world of development, and core courses on policy evaluation and assessment tools, which I still use today. I applied firsthand what I was learning in class to real-life issues, including a "water challenge" competition to solve the water shortage in Monterey. I also worked directly with a social change NGO in San Jose. The Institute gives students the chance to take a first step in the professional world while still in school.
Expertise: Public policy planning (with a focus on public financial management policies), and performance monitoring and evaluation
Story: Dispatch from East Timor
Monique Rao
First Job After Graduation: Program Associate, The Erik E. and Edith H. Bergstrom Foundation (Atherton, California)
Internship: Evaluation Intern, UNICEF (Phnom Penh, Cambodia)
Immersive Learning: January Term Practicum, Chile
Institute Advantage: There was definitely no way I could have gotten my position with UNICEF if I hadn't earned my degree from the Institute. It was Institute Professor Akaha who suggested I apply for internships in Cambodia so that I'd be eligible for the Freeman Foundation Award, which I ended up getting. The Institute course work prepared me for a position at UNICEF Cambodia as an evaluation intern. There, I did work such as program evaluation; leading capacity development; and proposal writing for international development, women's human rights, social sector needs assessment, and social asset mapping. I've used elements from each of my Institute courses in my current position.
Jorge Silva
Current Employment: Deputy Chief of Staff for Jacky Rosen, US Senator from Nevada (Washington, D.C.)
First Job After Graduation: Hispanic Press Team Intern, US Senate Majority Leader Harry Reid (D-NV) (Washington, D.C.)
Internship: FIFA World Cup in South Africa
Institute Advantage: The range of people who choose the Institute—the tremendous diversity of backgrounds and experiences—is what made my time there meaningful. They helped me understand issues from different points of view. I gained valuable knowledge about how policies are developed and the consequences they carry. This wealth of insight combined with a knowledgeable faculty helped me process complex concepts and be able to communicate them simply to a diverse group of people.
Expertise: Communication
One Year After Graduation
Many of our alumni are in rewarding careers around the world; scroll down to see where they are and what they are doing within 12 months of graduation.
Mouse over charts to see details.
Location
Afghanistan; Chad; Dominica; Georgia; Guatemala; Iraq; Kazakhstan; Kenya; Lebanon; Malawi; Malaysia; Nepal; Senegal; Switzerland; Syria; Taiwan; Thailand; United States
Select Employers
Accion
Administration Of Georgian Government
Akili Dada
Amplifier Strategies

API

legal outreach

APLU

Appalachian District Health Department
Axiom Resource Management
Be The Match
Beacon Hill Staffing
Big Brothers Big Sisters of Central Mass/Metrowest
Bluelabs Analytics 
Boys & Girls Clubs
Catholic Relief Services
Chemonics 
Crowdfunding Connection
De la Gente
Democracy Fund
Department of Homeland Security
Department of Housing and Urban Development
Department of State
Dress for Success Worldwide
East Kazakhstan Regional Governor office

EFCA

Facebook

FBI

Firelight Foundation
First 5 Monterey County
French Embassy in the United States

FUSE

 
Goldman Sachs
Government Accountability Office
Green Plus Consultancy
Greenleaf Integrative 
Gsa
Guidehouse

LLP

help2kids
Homeless Services Center of Santa Cruz

IIE

International Committee of the Red Cross
International Organization for Migration
Joe A. Cotta Vineyards Inc.
Juma Ventures
Jvs

K12

Mercy Corps
Monterey Bay Aquarium
Monterey County Rape Crisis Center
Naval Postgraduate School 
Office of the First Lady 
OneVillage Partners
Oxfam
Pacific Community Ventures
Peace Corps
Philadelphia

VIP

Pomona Impact
Prologis
Read to Me Project
Research Partnership
Root Change
Salud Para La Gente
San Francisco

AIDS

Foundation
Save the Children 
Search for Common Ground
Social Security Administration
St. James Strategy
Stanford University
Superior Foods

T.E.

LLC

Tetra Tech
Training Resources Group, Inc.

U.S.

Army

UC

Berkeley 

UC

San Francisco
United Nations
Uplift Education
West Company
WeWork 
Winrock International
Select Positions
Advisor
Advisor on youth and education
Analyst
Associate, weapon contamination unit
Business Development Researcher
Contract Staffing Specialist
Data & Research Analyst
Data Analyst 
Experienced Associate
Field Manager
Fieldwork Coordinator
Foreign Area Officer

Grant Management Associate
Import Logistics Coordinator
Independent Consultant
International Development Fellow

MEAL

Specialist 
Program Manager
Program Associate, East Africa
Program Support Officer 
Project Coordinator - Product Strategy
Project Manager 
Research Assistant
Services Navigator
---
Employer Testimonial
"[The student] consistently went above and beyond to complete her assignments … preparing a complete two-day training … to accompany a new advocacy guide we were developing. [She] worked efficiently and was always prepared with materials. She took ownership of the project, often exploring new ideas on her own time. On numerous occasions, [she] would share a new idea she'd found by talking with professors, colleagues, etc."
—International Professional Service Semester Supervisor, Mercy Corps
"As a small, grassroots nonprofit, it is nearly impossible to quantify the enormous impact we have received from having MIIS interns as part of our team. Qualifying the impact of their value added to process and productivity, as well as quality relationships, can easily be summed up in one word: PRICELESS! Investing in our collective future through this opportunity has extremely high return on investment."
—Kathi Speller, Executive Director, Community of Caring Monterey Peninsula
Summer 2019
Secured Opportunity: 91%
Locations: Armenia, Bahamas, Benin, Bosnia and Herzegovina, Brazil, China, Colombia, Costa Rica, Ecuador, Jordan, Kazakstan, Lebanon, Malaysia, Mexico, Oman, Philippines, Rwanda, Senegal, Sierra Leone, Switzerland, Ukraine, United States, Viet Nam
Employers
Akagera National Park
American College of Traditional Chinese Medicine
Amnesty International
Avesta Housing 
Babson College
Bay Area Council
Caminamos Juntos
Cape Eleuthera institute 
Catholic Relief Services
Centro Legal de la Raza
Community Foundation for Monterey County
Cultivating New Frontiers in Agriculture (

CNFA

)
Department of Agriculture
Dilley Pro Bono Project

EF

Human Rights Watch
Institute for Security Governance

IRC

Kroll
Mercy Corps Northwest
Middlebury Institute of International Studies
Namati

New England College Athletic Alliance
Northwestern University
Office of Congressman Panetta
Partnerships on

AI

Pet Supplies Plus
Read to Me Project
Relief International
ReThink Media
Search For Common Ground
Sitka Tribe of Alaska
Stanford Hopkins Lab
Sukau Rainforest Lodge
Team4Tech
Think Beyond Plastic
Toniic

U.S. 

Trade Center (

U.S.

Embassy, Mexico City)

UNESCO

United Nations Human Rights Office
United Nations Development Program (

UNDP

)
United Nations Office for Disarmament Affairs (

UNODA

)

VIA

World Trade Organization (

WTO

)
Select Position Titles
Asia Pacific Fellow
Assistant Operations Coordinator
Assistant Program Coordinator
Civic Engagement Fellow
Communications Intern
Conflict Resolution Evaluation Fellow
Customer Service Representative
Director
Disaster Risk Reduction and Resiliency Intern
Education & Community Outreach Coordinator
Fellow
Global Programs Fellow
Global Support Intern
Graduate Assistant
Homestay Teacher
Intake Specialist
Intern

Intern, Trade Facilitation
Intern, Business Intelligence and Investigations
On-site Coordinator
Operations Intern
Outreach Intern 
Political Affairs Intern
Program Assistant
Program Manager
Research and Evaluation Fellow
Research Assistant Intern
Research Intern
Researcher
Resident Survey Coordinator
Scholar
Strategy Consultant
Student Services Coordinator

T100

Support Associate
Wildlife Conservation Intern
---
Past Internships
Years: 2017, 2018
Locations: Argentina, Armenia, Cambodia, Canada, China, Denmark, France, Germany, Honduras, Italy, Kenya, Kyrgyzstan, Lao People's Democratic Republic, Nepal, Peru, Rwanda, South Africa, Switzerland, Thailand, Uganda, United States,  United States, Zambia
Employers
10 Power
350.org

AARP

Foundation
Accion Empresas

ACDI

/

VOCA

Advocacy Project
American Councils
Andean Alliance for Sustainable Development
Asylum Access
bitFlyer

USA

 
Boys and Girls Club of Monterey County
Brady Campaign to Prevent Gun Violence
Catholic Relief Services (

CRS

)
Center for American Progress
Center for Civil-Military Relations
Chinese Financial Office
City of Palo Alto
Climate Action Network
Community Foundation for Monterey County
Concordia Language Villages
Copenhagen Institute of Future Studies
Council on Hemispheric Affairs
DialogueDirect
dKomplex, Inc.
Dorothy's Place 
Embassy of Afghanistan, Washington

D.C.

Gathering for Women Project 
Gavin de Becker and Associates

LLC

.
Girls Inc. of Alameda County
Global Communities
Government Accountability Office (

GAO

)

GRID

Alternatives
Hanns Seidel Foundation, Academy for Politics and Current Affairs
Healing & Reconciliation Institute (

HRI

)
Immigrant Defenders Law Center

InterAction 
Intercultural Communications Institute
International Rescue Committee
Kala Art Institute
Kiron Open Higher Education
Kroll
Lori Development Center
Mercy Corps
Middlebury Language Schools
Ministers' Regional Office (Ontario)
Monterey Museum of Art
Moringa School
Naval Postgraduate School
Office of Family, Marriage, and Respect, Life of the Catholic Diocese of Arlington
Paurakhi Savings & Credit Cooperative Society Limited 
Peace Corps
Planning Studies Research Center
Relief International
Resources for Residents and Communities
Results for Development
Save the Children International
Sciences Po - Bordeaux, Les Afriques dans Le Monde
Search for Common Ground
Six Square
Solid'Africa
Southern Pulse,

LLC

. 
TechnoServe
The Mintz Group
The Third Space
Think Beyond Plastic 

U.S.

Department of State

U.S. 

House of Representatives

UN

Women

UNICEF

United Nations Development Programme (

UNDP

)
United Way Monterey County
World Vision
Your Future Is Our Business