Graduates of our International Policy and Development degree find rewarding careers in policy, international development, and human rights organizations around the world.
The 
D.C. 

Advantage

Many of our students plan to work in Washington, D.C., after they graduate. Our large and influential alumni network in the capital is eager to help you prepare you for your next steps. Our Middlebury in DC office is centrally located and provides the entire Middlebury community with a wealth of resources. Furthermore, our annual Career Exploration Week in the nation's capital gives you facilitated and direct access to D.C.-based employers. 
Alumni Careers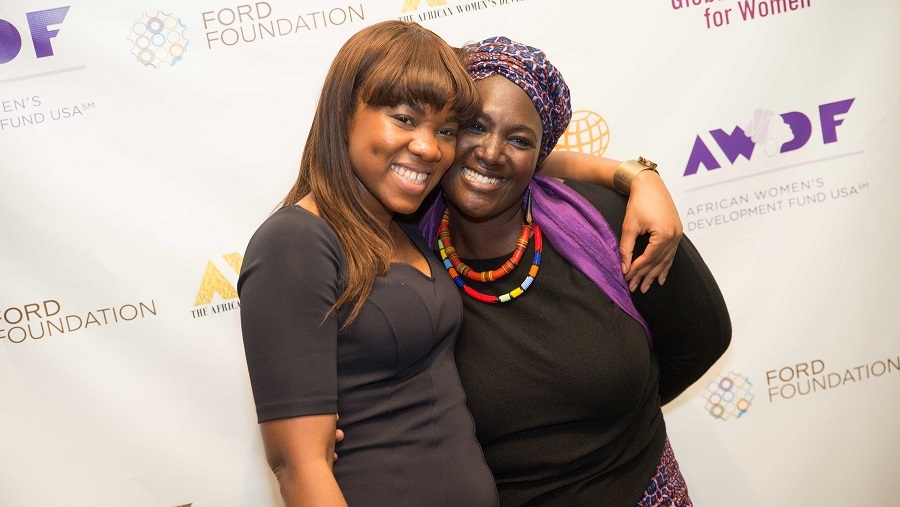 Wesley Lainé
Current Employment: Lawyer, Financial Institutions Regulation and Enforcement, Skadden (New York, New York)
First Job after Graduation: Founder, Haiti Philanthropy, Inc.
Institute Advantage: Policy Analysis with Professor Jeff Dayton-Johnson, International Law with Professor Warren Small, and other rigorous policy courses. Group work on case studies with brilliant classmates from various backgrounds.
Expertise: Financial institutions regulation and enforcement
Story: From Haiti with Love
Onaba Payab
First Job after Graduation: Director of Advancement, American University of Afghanistan (Kabul, Afghanistan)
Internship: Gender Fellow, the Asia Foundation (Washington, D.C.)
Institute Advantage: Career consultation with professors at the Institute helped me grow professionally.
Expertise: Sustainable development
Story: Leading from the Front
Claire Potdevin
Current Employment: Lead Consultant for Open Data Portal Development, United Nations Development Programme (Dili, Timor-Leste)
Previous Employment: Economist, ODI Fellow, Timor-Leste Ministry of Finance (Dili, Timor-Leste)
First Job after Graduation: Research Intern, United Nations Development Program-IICPSD (Istanbul, Turkey)
Institute Advantage: I took general courses, which gave me a broad view of theoretical and practical challenges in the world of development, and core courses on policy evaluation and assessment tools, which I still use today. I applied firsthand what I was learning in class to real-life issues, including a "water challenge" competition to solve the water shortage in Monterey. I also worked directly with a social change NGO in San Jose. The Institute gives students the chance to take a first step in the professional world while still in school.
Expertise: Public policy planning (with a focus on public financial management policies), and performance monitoring and evaluation
Story: Dispatch from East Timor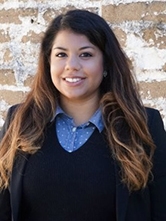 Monique Rao
Current Employment: Consultant, Ipas
First Job after Graduation: Program Associate, the Erik E. and Edith H. Bergstrom Foundation (Atherton, California)
Internship: Evaluation Intern, UNICEF (Phnom Penh, Cambodia)
Immersive Learning: January Term Practicum, Chile
Institute Advantage: There was definitely no way I could have gotten my position with UNICEF if I hadn't earned my degree from the Institute. It was Institute Professor Akaha who suggested I apply for internships in Cambodia so that I'd be eligible for the Freeman Foundation Award, which I ended up getting. The Institute course work prepared me for a position at UNICEF Cambodia as an evaluation intern. There, I did work such as program evaluation, leading capacity development, and proposal writing for international development, women's human rights, social sector needs assessment, and social asset mapping. I've used elements from each of my Institute courses in my current position.
Ariana Sawyer
Current Employment: U.S. Border Researcher, Human Rights Watch (Los Angeles, California) 
Institute Advantage: I think that the aspects of my Middlebury Institute education that are critical to my work today are the language courses and immigration classes. I now regularly draft policy memos, and to do so I must frequently refer to and understand international human rights law and interview Spanish speakers.
Story: How I Got Hired
Jorge Silva
Current Employment: Deputy Chief of Staff and Communications Advisor for Jacky Rosen, U.S. Senator from Nevada (Washington, D.C.)
First Job after Graduation: Hispanic Press Team Intern, U.S. Senate Majority Leader Harry Reid (D-NV) (Washington, D.C.)
Internship: FIFA World Cup in South Africa
Institute Advantage: The range of people who choose the Institute—the tremendous diversity of backgrounds and experiences—is what made my time there meaningful. They helped me understand issues from different points of view. I gained valuable knowledge about how policies are developed and the consequences they carry. This wealth of insight combined with a knowledgeable faculty helped me process complex concepts and be able to communicate them simply to a diverse group of people.
Expertise: Communication
One Year after Graduation
Many of our alumni are in rewarding careers around the world; scroll down to see where they are and what they are doing within 12 months of graduation.
Mouse over charts to see details.
Location
LOCATION
Afghanistan; Chad; Georgia; Kenya; Malawi; Nepal; Switzerland; Syria; Taiwan; United States
Select Employers
Accion
Administration of Georgian Government

API

legal outreach
BlueLabs Analytics 
Democracy Fund
Facebook
Green Plus Consultancy
help2kids

International Committee of the Red Cross
International Organization for Migration
Office of the First Lady of Afghanistan 
Oxfam
Research Partnership
San Francisco

AIDS

Foundation
Search for Common Ground

U.S.

Army
Select Positions
Advisor
Advisor on Youth and Education
Analyst
Associate, Weapon Contamination Unit
Data Analyst 
Field Manager
Fieldwork Coordinator
Foreign Area Officer

Grant Management Associate
Independent Consultant
Program Associate, East Africa
Program Support Officer 
Project Coordinator, Product Strategy
Project Manager 
Research Assistant
Services Navigator
---
Employer Testimonial
"[The student] consistently went above and beyond to complete her assignments … preparing a complete two-day training … to accompany a new advocacy guide we were developing. [She] worked efficiently and was always prepared with materials. She took ownership of the project, often exploring new ideas on her own time. On numerous occasions, [she] would share a new idea she'd found by talking with professors, colleagues, etc."
—International Professional Service Semester Supervisor, Mercy Corps
Summer 2018 and 2019
Secured Opportunity: 82%
Locations: Armenia, Bangladesh, Benin, Bosnia and Herzegovina, Brazil, Cambodia, Canada, China, Colombia, Denmark, Ethiopia, Germany, Guatemala, Haiti, Jordan, Kenya, Laos, Lebanon, Malaysia, Mexico, Nepal, Norway, Russia, Rwanda, Samoa, Senegal, Thailand, Uganda, Ukraine, United States, Vietnam
Select Employers and Positions
10Power, International Development Specialist
350.org, Research Fellow
Advocacy Project, Peace Fellow (Uganda)
Akagera National Park, Wildlife Conservation Intern (Rwanda)
Amnesty International, Asia Pacific Fellow
Bay Area Council, Transportation Research Intern
Boys and Girls Club of Monterey County, Literacy Impact Leader 
Brady Campaign to Prevent Gun Violence, Partnerships Intern
Catholic Relief Services, Action for the Protection and Integration of Migrants in West Africa Summer Intern (Senegal)
Center for American Progress, Immigration Policy Intern
Center for Civil-Military Relations (Naval Postgraduate School), Prevention, Relief, and Recovery Intern
Centro Legal de la Raza, Intake specialist
City of Palo Alto, Management Fellow
Climate Action Network, Director's Office Intern 
Community Foundation for Monterey County, Program Assistant
Council on Hemispheric Affairs, Research Associate
Cultivating New Frontiers in Agriculture, Global Support Intern
Deloitte, Federal Risk and Financial Advisory Consultant
digitalundivided, Operations Fellow
Dilley Pro Bono Project, Intern
Ellio Sustainability Consulting, Impact Analyst (Canada)
Embassy of Afghanistan (Washington,

D.C.

), Social and Cultural Affairs Intern
Gavin de Becker and Associates,

LLC

., Global Operations Analyst
Government of Canada, Ontario Ministers' Regional Office Intern (Canada)
Gracia, Inc., Impact Intern (Guatemala)

GRID

Alternatives, Community Outreach Intern
Human Rights Watch, Researcher
Immigrant Defenders Law Center, Program Associate
InterAction,

IPSS

Fellow
International Rescue Committee

Finance and Administration Intern 
Immigration Services Intern
Research Assistant Intern
Resettlement Casework Intern

Jeeon, Impact Fellow (Bangladesh)
Kroll Associates, Inc.

Associate
Due Diligence Intern
Business Intelligence and Investigations Intern

Lokal Travel, Impact Associate (Cambodia)
Lori Development Center, Proposal Writer (Armenia)
Mercy Corps, Monitoring and Evaluation Intern (Nepal)
Namati, Global Programs Fellow
Office of Congressman Panetta, Intern
Quarter Zero, Product Development Consultant
Results for Development, Global Education Summer Intern
ReThink Media, Research and Evaluation Fellow
Ruwwad Al-Tanmeya, Monitoring and Evaluation Intern (Jordan)
Sakhalin Environment Watch, Freeman Fellow (Russia)
Save the Children, Monitoring, Evaluation, Accountability, and Learning Intern (Laos)
Search for Common Ground

Conflict Resolution Evaluation Fellow

MENA

Program Intern

Shortlist, Special Projects Associate (Kenya)
Solid Africa, Grant Writer (Rwanda)
Southern Pulse,

LLC

., Executive Intern
Hopkins Marine Station (Stanford University), Strategy Consultant
Toniic (Impact Investing),

T100

Support Associate

U.S.

Commercial Service, Intern (Mexico)

U.S.

House of Representatives, Congressional Intern

UN

Human Rights, Intern (Lebanon)

UN

Women

Evaluation and Knowledge Management Intern
Program Evaluation Intern (Thailand)

UNESCO

, Communications Intern (Vietnam)
United Nations Development Programme

Researcher, Workshop Facilitator
Pacific Financial Inclusion Programme, Analyst Intern (Samoa)

United Nations Office for Disarmament Affairs, Political Affairs Intern

USAID

, Office of Inspector General Intern
WorldChicago, Program Associate