Graduates of our MA in TESOL and MA in Teaching Foreign Language (TFL) are finding successful careers as teachers, program directors, curriculum developers, assessment specialists, and teacher educators in the U.S. and around the world.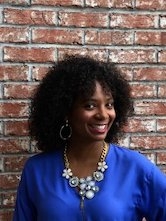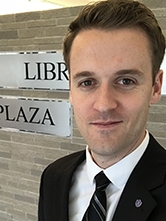 Don Hansen
First Job After Graduation: Global Teaching Fellow Lecturer, Tokyo International University (Kawagoe, Japan)
Institute Advantage: My interaction with the Institute's Center for Advising and Career Services was key to helping me find the right job. I was connected with Institute graduates who already worked at Tokyo International University (TIU) and who were well regarded there. Having graduated from the same school as they did really increased my job prospects.
Expertise: Linguistics, teaching, language assessment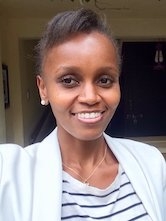 Mary Njeri Njuguna
Current Employment: English and Social Studies Teacher, International School of Choueifat (Cairo, Egypt)
Institute Advantage: I remained proactive by conducting a number of informational interviews with MIIS alumni who were working in K–12 to see if this career path was suitable for me. I also received Immersive Professional Learning Funding from MIIS to support earning my teaching credential, which is a requirement to teach in K–12.
Story: How I Got Hired
One Year After Graduation
Many of our alumni are in rewarding careers around the world; scroll down to see where they are and what they are doing within 12 months of graduation.
Mouse over charts to see details.
Location
Location
China; Colombia; Ecuador; Indonesia; Japan; Kazakhstan; Qatar; Saudi Arabia; South Korea; Ukraine; United States
Industry
While the majority of TESOL and TFL graduates go into education, our alumni also work in the following industries: 
Language Services
Technology / Science
Function
In addition to working in teaching and training roles, our alumni also work in jobs where their primary function is administration and other.
Select Employers
Applied Materials
Arizona State University
Bay View Academy Charter School
Baylor School
Boys & Girls Clubs
Cascadia College
Christian Academy of Louisville
Community College of Qatar
CSU Monterey Bay
Cuerpo de Paz-Peace Corps
Defense Language Institute
Department of State
Education First
ELS Language Centers
Embry-Riddle Aeronautical University
Expert Education and Training, LLC
FIELD
Hartnell College
Inlignua
International Center for Language Studies

JCPS Adult Education
Keiai Elementary School
King Saud University
Luminus Language Solutions
Massachusetts Bay Community College
Massachusetts International Academy 
Middlebury Institute of International Studies
Mount Pisgah Christian School
Nazarbayev University
Oakwood School 
Okinawa Institute of Science and Technology Graduate University
Prince Sultan University
RL Stevenson School
Salinas Unified High School District
San Marcos Independent School District 
Savannah College of Art and Design 
Skagit Valley College
Southwest University
St. Andrew's Episcopal School
Stevenson School
Summit Public School Shasta 
Texas Military Institute
Universidad del Norte
Select Positions
EAP Teaching Fellow
Emergency Response Team Support Specialist
ESL Trainer
German Teacher & Global Experience Coordinator

Middle and Upper School ELL Instructor
Professor
Teacher
Teen Specialist 
---
Summer 2019
Secured Opportunity: 93%
Locations: India, Morocco, Thailand, South Korea, United States
Select Internship Employers
Arab-American Language Institute in Morocco
Ban Wiang Phan School
Boston Chinatown Neighborhood Center

Education First
Middlebury Institute of International Studies

Intensive English Programs
Summer Intensive Language Program
Select Internship Position Titles
Activities Manager
Adjunct Instructor and Program Coordinator 
Center Manager
Chinese Tutor / Activity Coordinator

English Teacher / Conversational English Language Curriculum Developer
English-as-a-Second-Language Volunteer Teacher / Bootcamp Instructor
Junior Teacher
Teacher of Academic Writing 
---
Past Internships
Years: 2017, 2018
Secured Opportunity: 100%
Locations: Switzerland, Taiwan, United States
Select Internship Employers
California State University, Monterey Bay
Camp Hokulea
Concordia Language Village 
Educational Testing Services (ETS)
Education First

GEOS
Leysin American School Summer
St. Johnsbury Academy
VIA
VIPKID