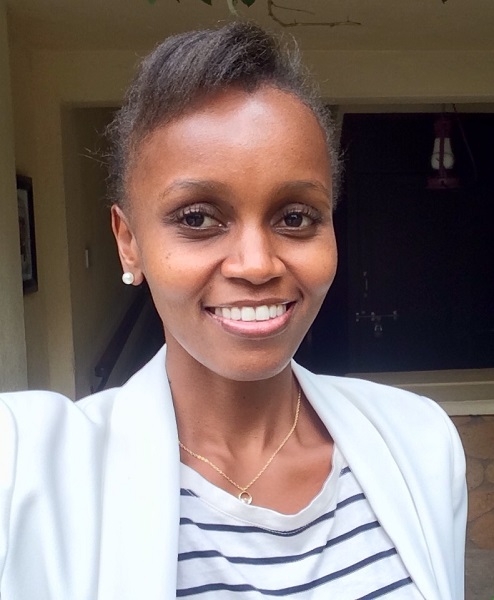 Middlebury Institute graduates discuss where they are working today, how the Institute helped them get there, and what advice they'd give to current and future MIIS students.
My name is Mary Njeri Njuguna and I graduated with an MA in TESOL from the Middlebury Institute of International Studies (MIIS) in 2020. My language of study was Chinese. I am now an English and social studies teacher at the International School of Choueifat in Cairo, Egypt.
I was able to find a position in my field immediately after graduating through Search Associates. While at MIIS, I benefited from seeking advice from my advisor Kathi Bailey. Additionally, I scheduled appointments with Grace O'Dell, an academic and career advisor at Middlebury. She helped me prepare for my job interviews through Search Associates. Further, my course work, particularly the practicum capstone with Renée Jourdenais, prepared me professionally as a language teacher.
I had the opportunity to work at the International School of Monterey as a substitute teacher after finalizing the practicum capstone internship. I remained proactive by conducting a number of informational interviews with MIIS alumni who were working in K–12 to see if this career path was suitable for me. I also received Immersive Professional Learning Funding from MIIS to support earning my teaching credential, which is a requirement to teach in K–12.
Tap into the Alumni Network
My best advice to Institute students is to tap deeply into the long-standing MIIS alumni network, as well as professors and advisors. I am grateful for those who went before me because they helped me on my path. And I want to be of service to MIIS students who might need assistance moving forward, through either informational interviews or practicum placement.
Middlebury Institute faculty members Jason Martel and Deniz Ortaçtepe co-edited a special isssue of TESOL Journal exploring the transformative potential of English Language Teaching for Social Justice.
 
For Amanda Gilbride, there was no better preparation to teach high school Chinese than attending two of the world's premier language programs.
I highly recommend informational interviews—not only do they help expand your network, but they are also a great way to practice interviewing. Take courses that offer you practical skills and experience, and take the time to work on your language skills.