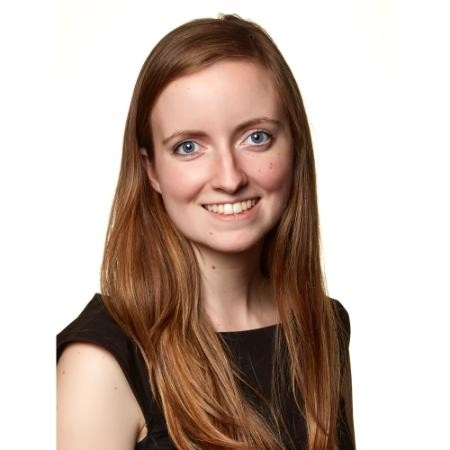 For Amanda Gilbride MA Teaching Foreign Language '19, there was no better preparation to teach high school Chinese than attending two of the world's premier language programs.
Amanda is currently a Chinese language teacher at Choate Rosemary Hall in Wallingford, Conn., and she is a 2019 graduate of the MA in Teaching Foreign Language (Chinese) program at the Middlebury Institute. Attracted by Chinese culture and the challenge of the language, Amanda applied to the Language Flagship program at Indiana University (IU) in 2012. During her four years at IU, she received robust language training that paved the way for her success in her capstone year in Nanjing, China.
Language Flagship
Amanda's experience with the Language Flagship allowed her to leverage her language skills to explore career possibilities in different settings. She went into business and sales after she graduated from the Language Flagship; however, she soon realized that a career in language teaching was what she wanted to pursue. Inspired by Megan Garland, a 2018 graduate of the Middlebury Institute and a member of Amanda's Language Flagship cohort in Beijing, she chose to attend the Institute to further her study as a language professional.
The language proficiency that Amanda attained in the Language Flagship served as a solid foundation for advancing her career as a Chinese teacher while studying at the Institute, where multilingualism and the concept of learning through teaching are promoted. Amanda valued the hands-on learning opportunities she experienced in courses like Chinese Grammar Pedagogy with Dr. Jinhuei Enya Dai. She also appreciated the emphasis placed on content-based instruction (CBI) in her Principles and Practices of Language Teaching course with Dr. Jason Martel. CBI serves as a framework for all language instruction at the Institute, including courses in the Language Studies program and the Summer Intensive Language Program (SILP).
Academic Training and Professional Development
Through her own learning experience, Amanda understands that the value of language teaching lies in the learner's ability to use the language effectively outside the classroom. "I think spending long periods of time in another country/culture, as well as developing advanced language skills, naturally turns you into a global professional. You learn to become adaptable and open-minded," explains Amanda. Both the Language Flagship and the Institute prepare their learners in two ways: through academic training and professional development.
With her training from both programs, Amanda aspired to leverage her professional language skills in K–12 settings by providing quality language instruction to other non-native Chinese users like her. She is now realizing that aspiration as she teaches Chinese at Choate. She encourages current Language Flagship students and alumni to explore the connection between the Language Flagship and the Institute, with the goal of extending their professional knowledge and advancing their careers as global professionals.
Middlebury Institute alumnus Ben Cogswell was awarded the Crystal Apple Award for using innovative and creative methods to keep kindergarten class at Bardin Elementary in Salinas engaged and learning during this period of remote schooling.
The 13th annual Foreign Language Education Symposium will be held Saturday, November 9. This year's theme is "Social Justice in Language Education."
In this video, Katherine Punteney, chair of the MA in International Education Management, talks through the six types of graduate degrees in international education: the focus of the curriculum, the approach to teaching and learning, and the most common career trajectories.