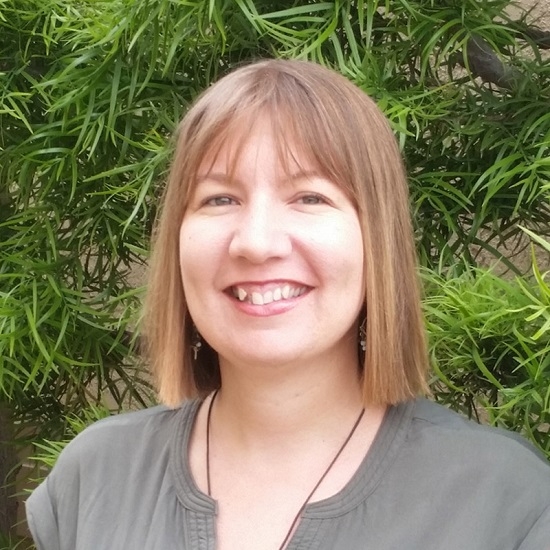 Middlebury Institute graduates discuss where they are working today, how the Institute helped them get there, and what advice they'd give to current and future MIIS students.
My name is Kirstin van Gend and I graduated with an MPA from the Middlebury Institute of International Studies (MIIS) in 2019. My language of study was Spanish. I interned with World Vision in Washington, D.C., and the United Way in Monterey, California. I was recently named program director at the Read to Me Project, a 501(c)3 nonprofit organization in Salinas, California, helping children in low-literate families to achieve kindergarten readiness.
I was hired as a program manager at the Read to Me Project in May 2019. I found the job through my attendance at the Community Alliance for Safety and Peace meetings in Salinas; I saw the position posted in their weekly online digest. I subsequently worked closely with the organization's founder, Barbara Greenway, gleaning institutional knowledge, details of program implementation, brainstorming new efficiencies, and determining solutions to program challenges. During 2019–20 I was part of a cohort of 19 accepted into the LEAD (Leadership Education and Development) Institute, a yearlong program for nonprofit managers conducted through the Community Foundation for Monterey County and its Center for Nonprofit Excellence.
In June 2021, I was promoted to program director at the Read to Me Project. I am inspired by the value the organization places on equipping elementary school children to be changemakers in the community. I am also inspired by the students who are excited to help their little ones to do better in school one day. I love hearing them share about the joyful times they have together!
Informational Interviews Help Expand Your Network
While I was enrolled at the Middlebury Institute, my career advisor, Gael Meraud, was very helpful in assisting me through the job application process. I did several informational interviews with local MIIS alumni in Monterey and was supported by my supervisor at United Way who was a MIIS alum. My MPA courses such as Strategic Leadership for Social Change Organizations, Women in Leadership, Finance Function, and Intro to Policy and Data Analysis were helpful in equipping me with the knowledge I needed for the position.
In terms of advice for current students, I highly recommend informational interviews—not only do they help expand your network, but they are also a great way to practice interviewing. Take courses that offer you practical skills and experience, and take the time to work on your language skills. Finally, remember to negotiate not only your salary but your benefits, too!
Emily Hoang, a 2020 graduate of the joint MPA/MA in International Education Management, has been at the forefront of the COVID-19 response in Los Angeles, first helping to organize testing sites, and then vaccination efforts in the community.
Best advice for a MIIS student today? Don't be passive. Work with professors to design your own immersive learning projects, apply for funding, and get published. If you're up for it, it's a great way to do some hands-on learning that is a little more real world than perhaps a structured program.
Career Advisor Scott Webb MPA '07 draws on years of experience in the field to offer advice and insights on how to get hired in international development, even during a pandemic.