Careers in Public Administration
Graduates of our MPA degree find rewarding careers in social change, disaster relief, and democratic governance organizations around the world.
Alumni Career Profiles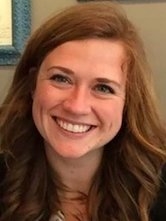 Lizzie Falconer
Current Employment: Strategic Enterprise Capabilities Transformation Change Lead, Nike (Beaverton, Oregon)
First Job after Graduation: International Development Fellow, Catholic Relief Services (Lilongwe, Malawi)
Internship: Intern, Catholic Relief Services (Bolivia and Ecuador) 
Experiential Learning: Washington, D.C., Career Exploration Spring Break Trip
Institute Advantage: The support of faculty and staff was critical to becoming a Catholic Relief Services Fellow and then full-time staff. Professors and advisors went above and beyond: meeting with me weekly, editing my résumé and cover letters, and having last-minute Skype sessions to prepare me for interviews. I would not have gotten where I am without them.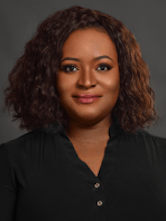 Temie Giwa-Tubosun
Current Employment: Founder and CEO of LifeBank (Lagos, Nigeria)
Institute Advantage: When I enrolled at MIIS I had a plan of working for the United Nations. As students, we were encouraged to get field experience, and I got an internship working with Partnership for Transforming Health Systems 2 (PATHS2) doing household surveys in northern Nigeria. I was not keen on health care before, but it became my passion. From that experience, I also knew that I wanted to have a career where I was helping people directly.
Story:  Winner of the Inaugural "Africa's Business Heroes" Award; Race Against Time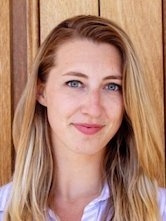 Emmy Ham
Current Employment: Executive Director, Santa Cruz County Business Council (Santa Cruz, California)
First Job after Graduation: Housing Specialist, Monterey Bay Economic Partnership (Marina, California)
Institute Advantage: The organizational change and development courses I took at MIIS were critical to securing this position and will continue to shape my plans for the business council. I graduated with a solid understanding of what organizations need, not only to survive but to thrive, particularly those that engage in complex, wicked problems.
Story: How I Got Hired
Kirstin van Gend
Current Employment: Program Director at the Read to Me Project (Salinas, California)
Internship: World Vision (Washington, D.C.) and the United Way (Monterey, California)
Institute Advantage: My career advisor, Gael Meraud, was very helpful in assisting me through the job application process. I did several informational interviews with local MIIS alumni in Monterey and was supported by my supervisor at United Way who was a MIIS alum.
Story: How I Got Hired
Check out more profiles on our development, policy, and trade career insights blog.
One Year after Graduation
Many of our alumni are in rewarding careers around the world; scroll down to see where they are and what they are doing within one year of graduation.
Mouse over charts to see details.
Location (Employed or Continuing Education)
India; Laos; Senegal; Sierra Leone; South Sudan; Thailand; United States
Select Employers
American Councils for International Education
American River College
Andrew W. Mellon Foundation
Be The Match
Bentley University
Binance.US
California Institute of Technology
Catholic Relief Services
CCS Fundraising
City Year Los Angeles
Ernst & Young
Federal Emergency Management Agency (FEMA)
First 5 Monterey County
Freelance
Gathering for Women - Monterey
Girls Global Academy
Government Accountability Office
Guidehouse
Homeless Services Center of Santa Cruz
InkHeart Corp.
International Rescue Committee
IREX
Médecins Sans Frontières (Doctors Without Borders)

 

Monterey Bay Economic Partnership
National Democratic Institute
Northeast Community Clinic
Pact
Pajaro Valley Prevention and Student Assistance
Peacock Acres
San Jose State University
Save the Children 
Sitka Tribe of Alaska 
Superior Foods
Suratthani International School
T.E.LLC
Tandem Motion
Tetra Tech
Trinity University
U.S. Department of Labor
UC Berkeley Extension
United Nations
United Way
University of Denver
University of Maryland
Winrock International
Select Positions
Analyst
Associate Consultant and Operations Manager
Business Development Researcher
Community Impact Director
Compliance and Risk Manager
Contract Staffing Specialist
Data & Research Analyst
Emergency Management Specialist
Engineering Abroad Advisor
Executive Director
Grant Writer
Housing Specialist

Impact Manager, Affordable Housing
Import Logistics Coordinator
International Development Fellow
Logistician
Monitoring, Evaluation, Accountability, and Learning Specialist 
New Roots Market Specialist
Operations Support Assistant
Program Associate
Program Coordinator 
Program Manager
Senior Director of Organizational Development 
Senior Project Consultant 
---
Internships
Partnerships
The Middlebury Institute has partnerships with the following employers for unique internship opportunities—click on the link for more information:
Employer Testimonial
"As a small, grassroots nonprofit, it is nearly impossible to quantify the enormous impact we have received from having MIIS interns as part of our team. Qualifying the impact of their value added to process and productivity, as well as quality relationships, can easily be summed up in one word: PRICELESS! Investing in our collective future through this opportunity has extremely high return on investment."
—Kathi Speller, Executive Director, Community of Caring Monterey Peninsula
Summer 2019–2021
Secured Opportunity: 90% (several opportunities canceled due to the COVID-19 pandemic)
Locations: Bahamas, China, Costa Rica, Ecuador, Malawi, Mexico, New Zealand, Oman, Philippines, Rwanda, Senegal, Switzerland, Taiwan, Tunisia, United States
Select Internship Employers
There are 50+ employers of recent MPA interns, a few are highlighted below:
Brookings Institution
Catholic Relief Services
CDC Foundation
Cultivating New Frontiers in Agriculture
International Rescue Committee

Partnerships on AI
Relief International
Team4Tech
U.S. Department of Homeland Security
UN Women
Select Internship Position Titles
Affordable Housing Impact Associate
Civic Engagement Fellow
Disaster Risk Reduction and Resiliency Intern
Evaluation Specialist 
Human Trafficking Task Force Intern

Immigration Assistant
Policy Analyst Intern
Program Manager
Refugee Empowerment Intern
Strategic Communications Manager