Alumna Temie Giwa-Tubosun: Working to "Solve Entrenched and Uncommon Problems"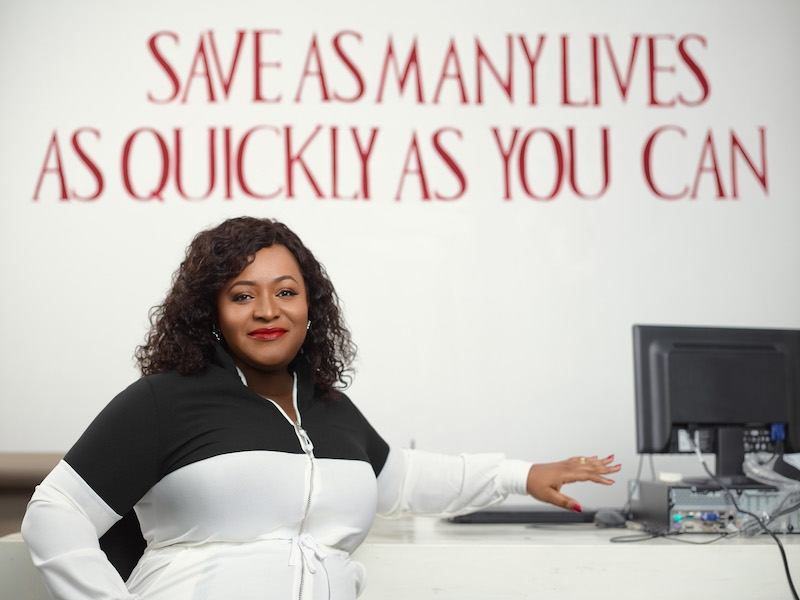 "Any problem is an opportunity to do something that matters," says Middlebury Institute alumna Temie Giwa-Tubosun MPA '10, founder and CEO of LifeBank, a logistics and healthcare company saving lives in her native Nigeria and now also in Kenya. Her approach to solving entrenched problems has earned her praise around the world, and her work has been featured by Google and The New Yorker, among others.
Beating out over 10,000 entrepreneurs from 50 African countries, Giwa-Tubosun was awarded the top prize in the inaugural Africa Netpreneur Prize Initiative competition for her innovative work using new and old technologies to deliver lifesaving medical products to hospitals, expediently and in the right condition, to hospitals in Nigeria.
The competition is funded by the Jack Ma Foundation, which aims to give out a million dollars a year for the next ten years to inspiring African entrepreneurs. As winner of the top prize at the finale event, called "Africa's Business Heroes," in Accra, Ghana on November 16, Giwa-Tubosun was awarded a cash prize of $250,000. She told reporters that the award will give her "the resources to grow LifeBank and expand our presence in Nigeria and throughout the rest of Africa. I look forward to continuing my journey to solve problems and make a significant impact on the future of Africa."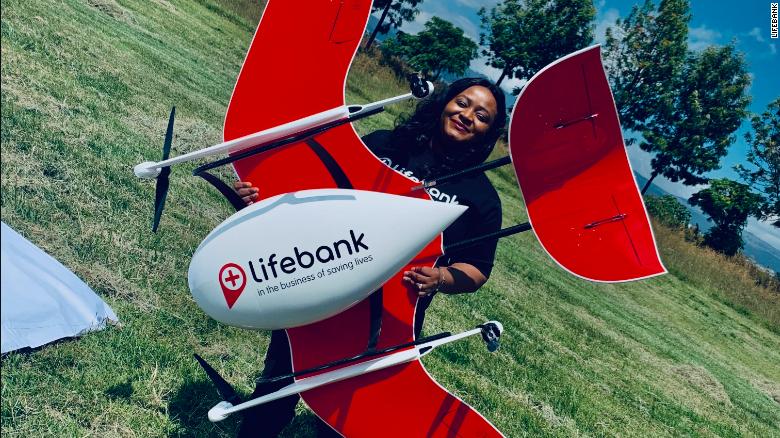 The top ten finalists in the competition pitched their business to four judges during the finale, including Jack Ma, the founder of Alibaba Group and the foundation that bears his name. Giwa-Tubosun's business LifeBank uses blockchain technology to ensure the safety of the medical products they deliver (including blood and oxygen), using motorbikes to navigate the heavily congested streets of Nigeria's largest cities. She used the opportunity at finale event to announce plans to expand the business to include drone deliveries.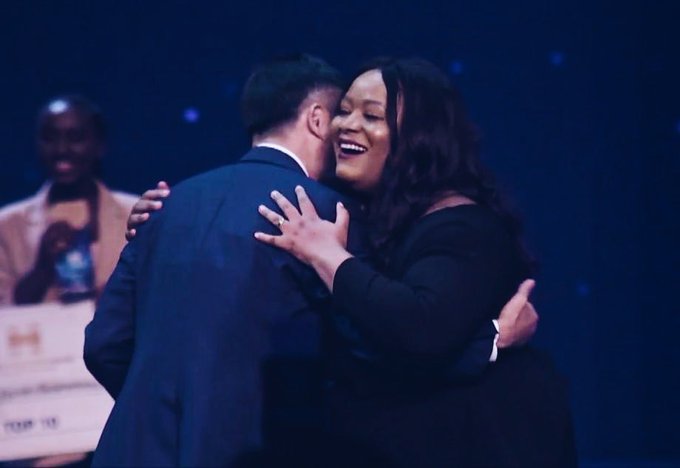 President Muhammadu Buhari of Nigeria congratulated Giwa-Tubosun in an official announcement, noting that this award "is only the latest in a series of inspiring wins by Giwa-Tubosun in recent years, and is a testament to the vision and doggedness which had helped grow the startup she founded, LifeBank, into an organization to reckon with on Nigeria's and Africa's healthcare and technology landscapes." He also acknowledged the "huge impact LifeBank has made in a relatively short time, by delivering blood, oxygen and other medical products to hospitals in a timely and efficient manner, thus helping save countless lives."
To learn more about Giwa-Tubosun and her journey, including how her interest in global healthcare innovation began when she was a student at the Institute, check out a feature on her from the Spring 2019 Communiqué feature. She also spoke recently with Middlebury President Laurie L. Patton in the MiddMoment podcast.
| by Eva Gudbergsdottir

Healthcare entrepreneur Temie Giwa-Tubosun MPA '10 is bringing critical lifesaving infrastructure to her native Nigeria.

| by Eva Gudbergsdottir

Middlebury Institute alumna Temie Giwa-Tubosun MPA '10, founder and CEO of LifeBank Nigeria has been selected as one of The Nerve Africa's Yellow Wall "Africans That Should Inspire You 2019."

The International Professional Service Semester program at MIIS is celebrating 10 years of providing immersive learning experiences to students.

Video