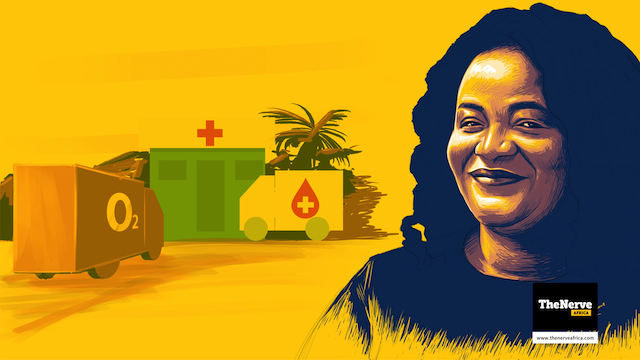 Middlebury Institute alumna Temie Giwa-Tubosun MPA '10, founder and CEO of LifeBank Nigeria has been selected as one of The Nerve Africa's Yellow Wall "Africans That Should Inspire You 2019."
Giwa-Tubosun was selected for her innovative work to use technology to improve affordability and access to safe blood. "Giwa-Tubosun started Life Bank after the Boko Haram attack on the United Nations building in Abuja, Nigeria's capital city in 2011. With over 70 wounded persons after the incident, the Nigerian hospitals attending to victims of the blast ran out of blood supply. To avoid this sort of issue repeating itself, Giwa-Tubosun launched the One Percent Project, a non-governmental organisation committed to educating people on blood donation and reducing incidences of blood shortages at hospitals.
Four years later, the One Percent Project transformed 100 percent into LifeBank Nigeria, the medical startup using technology to improve blood supply to hospitals. With life savers on wheels ready to deliver blood to any part of the cities where LifeBank operates, the number of people dying because of lack of safe blood is reducing."
Last year Giwa-Tubosun launched Airbank, following the same model as Life Bank to ensure hospitals have someone to call if they are running out of oxygen to save a patient's life.
The people behind The Nerve's Africa Yellow Wall say they would "not "be surprised to one day see Giwa-Tubosun launch Organ Match, a service where she would link relatives of dying people with patients who may need their organs to stay alive. It won't be a bank, because a heart or lung can be kept viable for transplantation for only six hours, while a pancreas or liver can only be kept for 12 hours and a kidney for less than 30 hours."
In September 2018, LifeBank won the MIT Solve Global Challenge competition in the "Frontlines of health" category."