Joint Master of Public Administration/Master of Arts in International Education Management
Launch a management career at the intersection of education, development, and international exchange.
Our joint MPA/MA in International Education Management is specifically designed to give you real-world experience before you graduate, culminating in a semesterlong practicum working for an international education and/or development organization.
| Start Term | Credits | Duration | On-Site | Online |
| --- | --- | --- | --- | --- |
| Fall or Spring | 60 | 4 semesters | Monterey, California | Live and Asynchronous |
Find out if MPA/IEM is right for you
Study On-Site and/or Online
Your courses are available in person and online. You may start and complete your entire degree program remotely—please note that many of your MPA courses are live (synchronous) so you will have to keep time zones in mind. Your IEM courses can be asynchronous (no required live class meeting) through our online IEM degree. The faculty, curriculum, and per-credit cost are the same for both formats so you will have the flexibility to study online or in person, or easily switch between the two experiences as your personal and professional needs allow.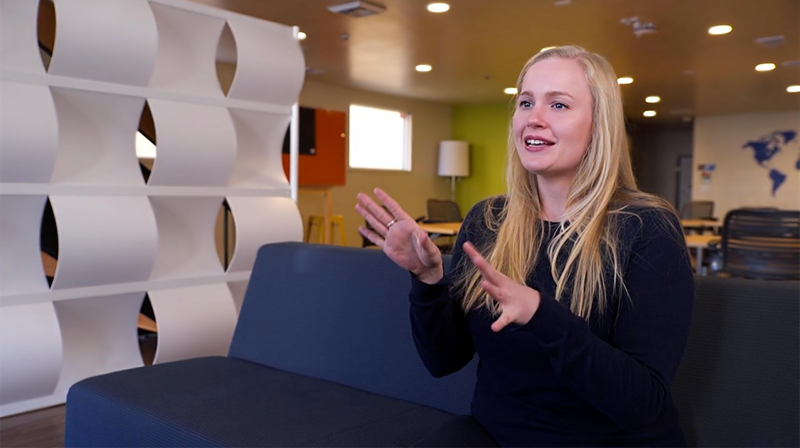 Two Degrees in Four Semesters
If you're interested in a management career at the intersection of education, development, and international exchange, you can earn both a Master of Public Administration (MPA) and a Master of Arts in International Education Management (IEM) in just four semesters. You'll gain practical skills and tools while building in-depth management competencies for educational programs in a globalized world.
* Due to visa restrictions, some international students may only be able to pursue the 60-credit program remotely. Alternatively, they can apply to an in-person, five-semester, 70-credit version of the program.   
Launch Your Career
Career and Academic Advising
Your career and academic advising are integrated, ensuring you align your coursework with your career goals. Our experienced advisors will guide you from course registration to preparing for interviews, negotiating your employment offers, and managing your career.
Alumni Network
Our large and influential alumni network spreads across the leading education and development organizations in California, Washington, D.C., and around the world. They are eager to help you prepare for your next steps.
Careers
Our graduates are often hired before they complete their program, leveraging real-world projects from their classes, internships, and practicum to showcase their relevant professional experience. They are thriving in careers at organizations like the United Nations, American Councils for International Education, and the International Rescue Committee. 
60
-credit joint master's
99
% employed within one year of graduation
Integrated Curriculum
The Joint MPA/IEM degree provides a multidisciplinary approach to education within the international development context. The integrated curriculum helps you develop foundational and advanced skills in international education and development, communications, and language study. Students gain valuable work experience by completing a professional practicum.
To open up your global career opportunities you can take content courses in a second language and/or courses in intercultural competence.
See the curriculum for more details.
Our Faculty
You will have access to faculty members from multiple degree programs who are experts in fields such as international enrollment, education development, and consulting. In addition to their academic roles, many are actively engaged in their respective professional fields.
Meet the MPA faculty and the IEM faculty.
Research and Practice
Build valuable professional experience while earning your degree through our research centers, labs, and initiatives:
Peace Corps Connections
Returned Peace Corps Volunteers (RPCVs) are encouraged to apply for the Paul D. Coverdell Fellows Program, earning yourself a guaranteed scholarship.

You can integrate Peace Corps service into your degree through our Options for Peace Corps Service, earning yourself a 50 percent tuition scholarship for your final semester.
Financing Your Education
We offer a variety of resources to make your program more affordable including merit, need-based, partner, and external scholarships for both U.S. and international students. Your personal enrollment advisor is also available to help you think through financing this important investment in your career development.
Earning two master's degrees in just four semesters represents a significant return on your investment, setting you up for a unique career trajectory.
Learn more about scholarships, financial aid, and tuition and fees.
How to Apply
We take a holistic approach when considering your application, looking at your academic background, international exposure, professional experience, and career goals. We welcome applicants with or without work experience, and our program has numerous opportunities for you to gain professional experience before you graduate. This approach aligns with the Institute's core values of diversity, equity, and inclusion.
We do not require GRE or GMAT scores for our master's programs but competitive scores may strengthen your application and positively influence scholarship decisions.
| by Stephen Diehl

Students traveled to four countries over nine days, exploring and challenging common narratives about nationalism, conflict, and peace.

| by Jason Warburg

Two Middlebury Institute students will receive Boren Awards providing up to $25,000 for intensive language and research study abroad.

| by Stephen Diehl

Through an exclusive agreement with the United Nations Children's Fund, a record number of Institute students are gaining experiential learning at the highest levels. 
 

Video