Middlebury Faculty Lecture Throughout Vermont for First Wednesdays Humanities Series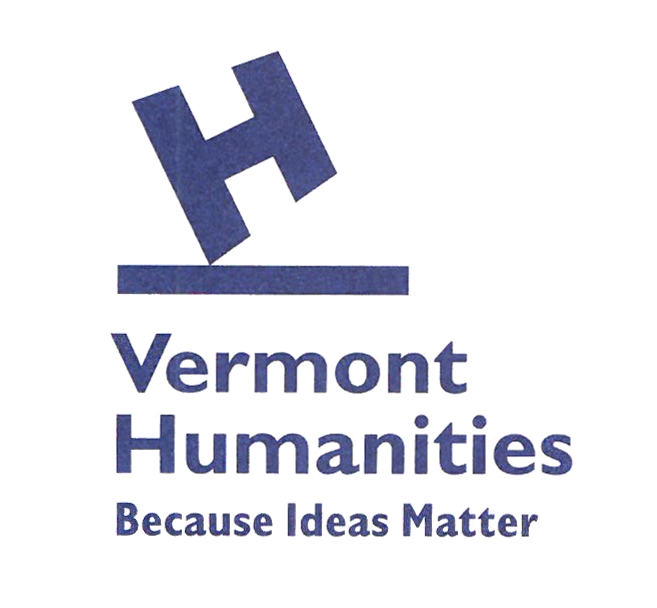 MIDDLEBURY, Vt. – From Brattleboro in the south to St. Johnsbury in the north, Middlebury faculty members are giving public lectures across the state of Vermont this year in connection with the "First Wednesdays" program sponsored by the Vermont Humanities Council.
Hosted by nine public libraries from October 2018 through May 2019, the free lecture series offers 72 talks given by professors, authors, journalists, historians, activists, and artists.
And while members of the Middlebury College faculty have lectured in First Wednesdays events for years, the College is more deeply involved than usual now because of its newly funded Mellon Foundation grant, titled "Listening and Speaking in Public Spheres." Five of the events in the series, including three in Middlebury, are being cosponsored by the Mellon Foundation and the College.
Sarah Stroup, associate professor of political science and faculty director of the Mellon grant, said the funding "makes possible a new set of talks with a new speaker format. The five talks supported by the Mellon grant seek to reenvision the way in which we think of guest lectures—not as another moment to see a 'sage on the stage,' but as an opportunity to deepen our conversations and relationships.
"In this digital age, we have a special opportunity to connect when we sit down in person together to engage with a topic or speaker," Stroup explained. "The First Wednesdays events that we are cosponsoring will employ an experimental format meant to facilitate careful listening and collective dialogue."
The five Mellon-funded events (all at 7 p.m.) are as follows:
- November 7 at Wilson Hall in McCullough Student Center, Black Lives Matter advocate DeRay McKesson will give a lecture titled "Political Activism and the Case for Hope."
- January 9 at Wilson Hall in McCullough Student Center, New York Times columnist Frank Bruni will discuss identity politics and the importance of free speech.
- March 6 at Brownell Library in Essex Junction, political scientist Sarah Stroup will discuss what topics are suitable for public discussion and how to encourage "productive disagreements" in her talk titled "Arguing about Civility."
- April 3 at Ilsley Public Library in Middlebury, author Susan Clark will present "Slow Democracy and the Power of Neighborliness."
- May 1 at the Rutland Free Library, Middlebury's James Calvin Davis, professor of religion, will present "Civility and Its Discontents."
In other First Wednesdays events, Middlebury's Hepburn Professor of History Paul Monod kicked off the statewide series on October 3 with his lecture "The British Monarchy: Politics, Money, and Public Image" at the Rutland Free Library.
On November 7 at 7 p.m. (all events are at 7 p.m.) at the St. Johnsbury Athenaeum, Middlebury visiting scholar Stanley Sloan will give a lecture titled "The Fate of Western Democracy." On December 5 at the Manchester Community Library, Assistant Professor Deborah Evans will present "Robert Penn Warren's Timeless All the King's Men."
In early January, three Middlebury faculty will be on the First Wednesdays circuit. On January 2, Associate Professor of History Joyce Mao will present "Mad Men and Mad Women: Gender in Mid-Century America" at Montpelier's Kellogg-Hubbard Library; art historian Katy Smith Abbott, associate professor, will give a lecture titled "The Original Renaissance Man: Understanding Leonardo da Vinci" at Newport's Goodrich Memorial Library; and Associate Professor of Music Damascus Kafumbe will present "Music, Storytelling, and Politics."
On February 6, Timothy Spears, professor of American studies, will present "The Making of Let Us Now Praise Famous Men" at the Brooks Memorial Library in Brattleboro; and Jane Chaplin, the Armstrong Professor of Classics, will present "The Invention of History" at the Rutland Free Library.
The St. Johnsbury Athenaeum will host Professor William Nash on March 6 presenting "The Power of the Journey in Their Eyes Were Watching God." The Rutland Free Library will welcome Catharine Wright, assistant professor of writing and rhetoric, on March 6 to speak on outlaw women in fiction and memoir, and Richard Wolfson, the Wissler Professor of Physics, on April 3 to present "Einstein in a Nutshell."
A complete calendar of the 2018–19 First Wednesdays Humanities Lecture Series can be viewed here sorted by date, keyword, or location.
For More Information