Rachael Joo
Associate Professor of American Studies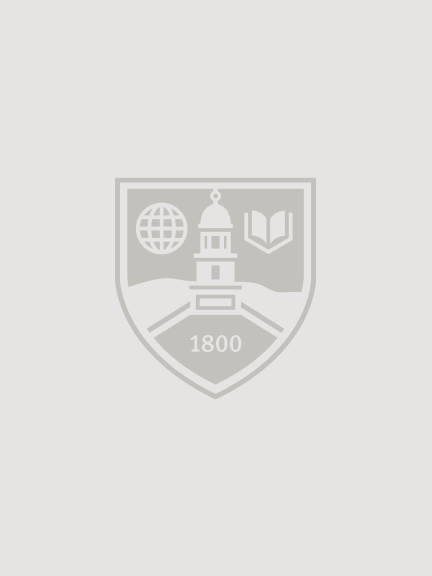 Office

Axinn Center 248

Tel

Email

Office Hours

Fall 2023: Thurs 1-2 (in person); Weds 10-12 (use www.calendly.com/rjoo)
Additional Programs
Rachael Miyung Joo, Associate Professor in American Studies, has been teaching at Middlebury College since 2007. She received her B.A. from Pomona College, and her M.A. and Ph.D. in Cultural and Social Anthropology from Stanford University. She teaches courses on race, nationalism, immigration, globalization, food, and sports. 
Her research focuses on the transnational circulation of mass media, specifically on how sporting media connects South Korean and Korean American communities. Her book, Transnational Sport: Gender, Media and Global Korea (Duke University Press, 2012), details the significance of sports in shaping ideas of nation in transnational Korean/American communities. She edited with Shelley Lee, A Companion to Korean American Studies (Brill 2018). She has published articles on sports and national publics, bodies and media, sports and sexuality, and food.  Her current research investigates the cultural politics around golf, specifically the connections between mass-mediated desires, built landscapes, national development, ideas of self and nature, and race relations.
Publications
Books
National Greens: Natures of Koreanness in Golf, Manuscript in Progress
Transnational Sport: Gender, Media, and Global Korea. Durham, NC: Duke University Press, 2012.
Edited Works
Co-edited with Shelley Lee, Companion to Korean American Studies, Brill Series
in American History. Leiden, The Netherlands: Brill, 2018.
Co-edited with Sameer Pandya, Amerasia Journal: Special Issue on Sport in
Asian America. 41 no 2 (2015).
Refereed Articles
Co-authored with Jose Medriano III, "Imperial Greens: Korean Golf in the Philippines," Inter-Asia Cultural Studies (In press).
Curriculum Vitae
Co-authored with Stephen Epstein, "Multiple Exposures: Korean Bodies and the Transnational Imagination." The Asia-Pacific Journal 10, no. 33 (2012): 1–19.
"Consuming Visions: The Crowds of the Korean World Cup," Journal of Korean Studies 11 (Fall 2006): 41-68.
"Chamoe." Massachusetts Review 45, no. 3 (2004): 285–94.
"(Trans)national Pastimes and Korean American Subjectivities: Reading Chan Ho
Park," Journal of Asian American Studies 3, no. 3 (2000): 301-328.
Book Chapters
"Debt Forgiveness: Reflections on Asian American Farming from a Farmer's Daughter," in Eating More Asian America, edited by Robert Ku, Martin Manalansan, and Anita Mannur, New York: NYU Press, to be published in 2023.
"Sports in Korean America," in A Companion to Korean American Studies, edited by Rachael Joo and Shelley Lee, 185-206. Leiden: Brill, 2018.
Co-authored with Shelley Lee, "Introduction," to A Companion to Korean American Studies, edited by Rachael Joo and Shelley Lee. Leiden: Brill, 2018.
"Transnational Sport and Expressions of Global Koreanness," in Routledge Handbook of Korean Culture and Society, edited by Youna Kim, 297-307. New York: Routledge, 2017.
"The Sports Loyalty Test: Asian Athletes and Asian American Cultural Politics," in The Routledge Companion of Asian American Studies, edited by Cindy I-Fen Cheng, 198-210. New York: Routledge, 2017.
"Sports, Sex, and Spectatorship: The Transnational Erotics of Korean Athletes." In Asian American Athletes in Sport and Society, edited by C. Richard King, 86–109. New York, N.Y: Routledge, 2015.
"Toby Dawson"; "Korean Cuisine in America"; "Korean and Korean American Golf"; "Sammy Lee"; "Hines Ward." In Asian Americans: An Encyclopedia of Social, Cultural, Economic, and Political History, edited by Edward W. Park, and Xiojian Xiao. Santa Barbara, CA: ABC-CLIO, 2014.
"'She Became Our Strength': Female Athletes and (Trans)national Desires"." In The Korean Popular Culture Reader, edited by Kyung Hyun Kim and Youngmin Choe, 228–48. Durham, North Carolina: Duke University Press, 2014.
Articles and Reviews
"Review: Memory, Reconciliation, and Reunions in South Korea: Crossing the
Divide, by Nan Kim, The Public Historian 50, no. 2, (May 2018): 162-164.
"Review: Mobile Subjects Boundaries and Identities in the Modern Korean Diaspora, edited by Wen-hsin Yeh," Pacific Affairs 89, no. 1 (2016): 182–83. https://pacificaffairs.ubc.ca/book-reviews/mobile-subjects-boundaries-a… dentities-in-the-modern-korean-diaspora-edited-by-wen-hsin-yeh/
Co-Authored with Sameer Pandya."On the Cultural Politics of Asian American Sports." Amerasia Journal 41, no. 2 (2015): ix–xx.
"Review of Kyǒngju Things: Assembling Place by Robert Oppenheim." American Ethnologist 36, no. 3 (2009): 604–5.
Public Humanities: News Articles, Blog, and Podcast
"Rachael Joo on South Korean Domination in eSports,"
http://asiaexpertsforum.org/rachael-joo-on-south-korean-domination-in-es ports/. Interview for Asia Experts forum at Claremont McKenna College by Ava Liao. 14 September, 2020.
Co-written with Shelley Lee, "Why Voting for Immigration Reform is Critical for Korean Americans, in Truthout, 26 Oct. 2018. https://truthout.org/articles/why-voting-for-immigration-reform-is-crit…- korean-americans/
"North and South Korea United Under a Single Flag for Games: Can the Olympics Bring about Peace of the Korean Peninsula?" in Public Seminar, 8 Feb. 2018. http://www.publicseminar.org/2018/02/north-and-south-korea-unite-under- a-single-flag-for-games/
Guest on Podcast "Burn it all Down," Episode 38, The Pyeongchang Winter Olympics and the Significance of the Larry Nassar Trial (Trigger Warning). 28 January 2018. https://www.burnitalldownpod.com/episodes/38?rq=38