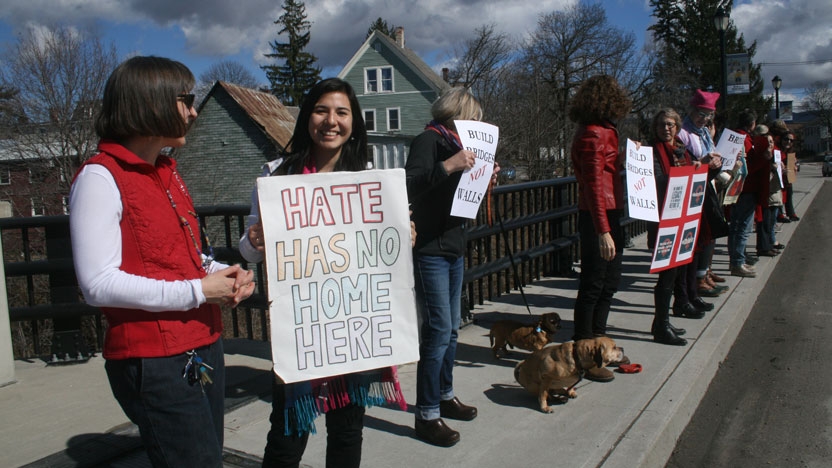 Students, faculty, and staff at Chellis House derive meaning from their activist involvement and community outreach projects.
Activities
Some of the activities of the past few years include the following:
Raising awareness about domestic and sexual violence.
Highlighting the situation of women worldwide.
Mentoring middle school girls from Addison County.
Establishing the "Archives of Dissent," a digital collection of feminist activism throughout the years at Middlebury College.
The Director of the Feminist Resource Center at Chellis House serves as an advisor to both formal and informal student groups, listed below. If you would like to schedule Chellis House for your student group meeting, please contact Chellis House director Karin Hanta at khanta@middlebury.edu or (802) 443-5937.
Brother-to-Brother
The director of the Feminist Resource Center at Chellis House closely advises the student group, Brother-to-Brother (BTB), which mentors middle school boys from the Middlebury area.
The group aims to foster healthy concepts of masculinity both on the college campus and amongst the boys they mentor in hopes of preventing gender-based violence through educational and cultural change.
For more information, contact btb@middlebury.edu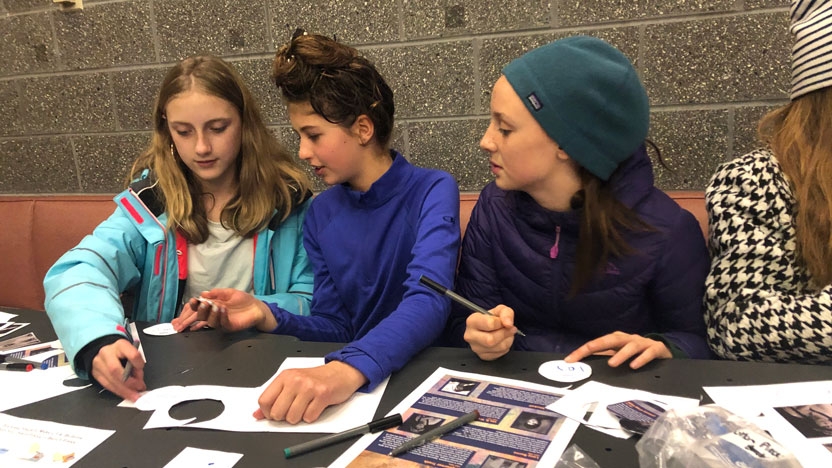 Sister-to-Sister
A national program inspired by the American Association of University Women, Sister-to-Sister (STS) brings together female-identified and non-binary middle school students from Bristol, Middlebury, and Vergennes with Middlebury College student mentors to develop strategies that support them.
With the help of campus advisors, mentors develop experiences that encourage girls to try new things outside of the classroom including art, music, dance, science experiments, and a deep dive into suffragist history. STS also focuses on discussions of such topics as body image, popularity, self-defense, identity, self-confidence, and social media.
Program Overview
The program starts with a day-long Sister Summit in November. After the summit, middle school girls are invited to monthly events such as swimming, sledding, and movie nights at Middlebury College in a group setting. In these monthly meetings, girls* have the opportunity to discuss issues specific to their age group and issues that arise in middle school.
While specific activities vary, the foundation of the program continues to be about building trusting and supportive relationships. These experiences, both formal and informal, address not only the challenges facing young women* but also discovering and celebrating strengths, interests and achievements. STS is an opportunity for area middle school girls* to talk about self-esteem, their own identity, body image, peer pressure, and future aspirations.
Feminist Action at Middlebury
Feminist Action at Middlebury (FAM) acknowledges the existence of multiple feminisms on campus and invites anyone to expand on and explore the feminist identity as they know it. FAM works in close alliance with Planned Parenthood of Northern New England and regularly organizes activist and informational events on reproductive justice and rights. To get involved, contact fam@middlebury.edu.
Friends of Elm Street
Elm Street House is a first-time renters' program in the town of Middlebury for young parents who are just getting started in life. Friends of Elm Street is a group of Middlebury students who have made a strong connection to the residents and their children. Students go over to the house to help out with chores, babysit, and generally have a good time. Lasting friendships have evolved that continue even after the students graduate.
If you would like to join the group, please contact Chellis House director Karin Hanta at khanta@middlebury.edu or (802) 443-5937.
Womxn of Color
Womxn of Color (WOC) seeks to do the following:
To enlighten, uplift, and enhance womxn from all backgrounds and their surrounding communities on campus. 
To foster collaborative action and social justice through engaging the Middlebury community in critical discourse on issues relating to women. 
To create a safe space for all womxn to assist in the addressing of pressing issues faced on the Middlebury College campus.
For more information, contact woc@middlebury.edu.