Patrick Wickstrom
he/him
Climate Action Coordinator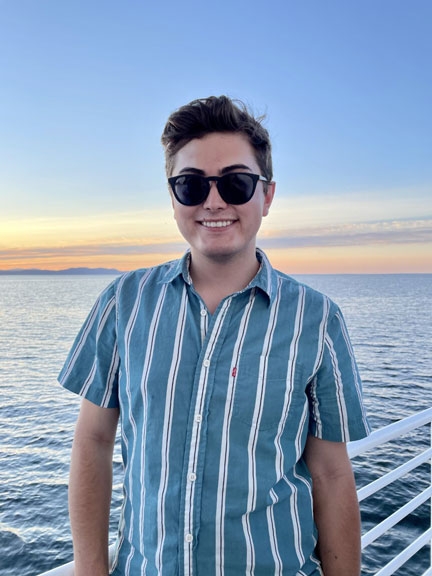 Office

Franklin Environmental Ctr Hillcrest

Tel

Email

Office Hours

In person or Zoom: https://calendly.com/pwickstrom-1
Additional Programs
Patrick is a recent graduate from Northern Vermont University-Lyndon earning a B.S. in Atmospheric Sciences and a B.S. in Climate Change Science. Patrick is excited to be joining the Environmental Affairs department under the CACP as the Climate Action Coordinator for the next year. As the Climate Action Coordinator, Patrick will help support the Climate Action Capacity Project's various initiatives, fellowship program, and coordinate events around climate action.
Originating from southern Louisiana and growing up in North Texas, Patrick developed career aspirations in meteorology and climate science, through the exposure to frequent severe weather, climate disasters, and growing up in communities entrenched in climate denial.
During Patrick's colligate career he brings experience in research, winter weather forecasting, and activism in climate and higher education. Over the last two winters, Patrick worked as a lead meteorologist for the Vermont Agency of Transportation, providing detailed winter weather forecasts to optimize snow plowing and salting across Vermont. Patrick has also done research under the Vermont BREE EPSCoR project pertaining to precipitation changes across the Lake Champlain Basin in Vermont under various climate change benchmarks. And research with Northview Weather improving solar energy forecasting models that help provide accurate solar energy forecasts for state utilities. Patrick has also led climate activism initiatives in climate science literacy as a part of The Climate Consensus; helping bridge the knowledge gap and understanding of climate science between the general public and scientific community.
Patrick also loves to garden, cook, hike, play tennis, and play games with his friends and family.