New library resources related to Southeast Asia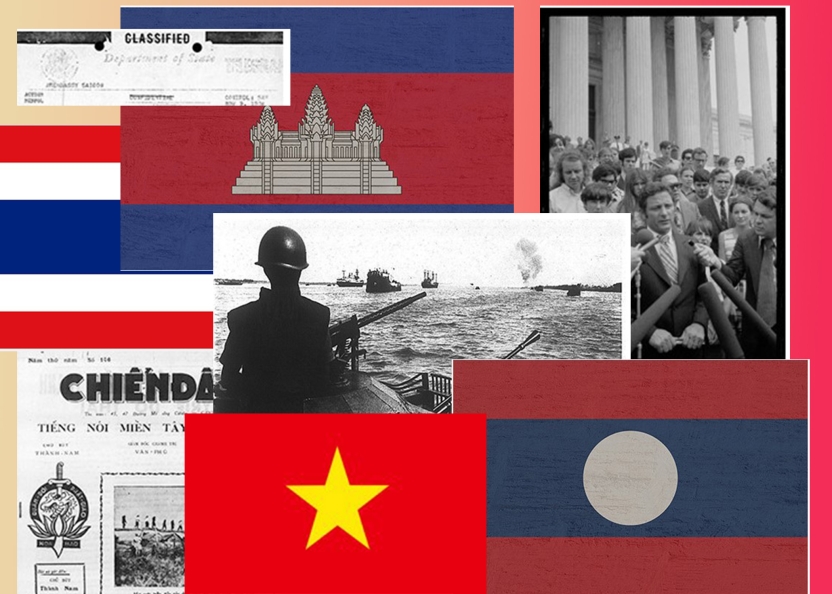 Middlebury (Vermont) users now have access to over a dozen new resources that document historical events in Laos, Cambodia, Thailand, Vietnam, and Southeast Asia in general.
Western books on Southeast Asia : This is a collection of 318 rare Western-language publications selected from Cornell University's John M. Echols collection on Southeast Asia, published between 1606 through 1899.
Foreign Office Files - Southeast Asia, 1963-1980 : This collection follows the establishment of an independent Malaysia in 1963, following the release of the Cobbold Commission Report. Under President Sukarno, Indonesia strongly opposed this decision and hostilities between the two countries escalated. Alongside tensions with Malaysia, Indonesia would experience growing civil unrest in this period, with anti-Communist sentiments on the rise. Documents featured in this collection cover these fundamental events alongside a number of key themes, including trade, economic development and authoritarian rule in this period.
U.S. Relations and Policies in Southeast Asia, 1944-1958: Records of the Office of South East Asian Affairs : This collection identifies the key issues, individuals, and events in the history of U.S.-Southeast Asia relations between 1944 and 1958, and places them in the context of the complex and dynamic regional strategic, political, and economic processes that have fashioned the American role in Southeast Asia.
Cambodia: Records of the US Department of State, 1960-1963 : This collection provides a window into the political, social, and economic development of Cambodia, the rapidly maturing "modern" state in the heart of Southeast Asia. Traced here is the critical legacy of Prince Norodom Sihanouk (1922-2012), the nation's controversial and paradoxical leader.
Laos: Records of the US Department of State, 1963-1966 : This archive treats the political affairs of Laos in the 1960s, when the United States supported the government of Souvanna Phouma in the face of North Vietnamese aggression. The collection is an essential resource for the study of Southeast Asian history and the U.S. role in the war in Vietnam.
Thailand: Records of the U.S. Department of State Relating to Internal Affairs, 1945-1954 and 1955-1963 : This collection of U.S. State Department files relating to the internal and foreign affairs of Thailand contains a wide range of materials from U.S. diplomats.
Indochina, France, and the Viet Minh War, 1945-1949: Records of the U.S. State Department : Comprising records of the State Department's Central Classified Files, this collection contains records relating to the internal affairs of Indochina, during the period 1945-49. The records include instructions sent to and correspondence received by the State Department; the State Department's internal documentation, as well as correspondence between the Department and other federal departments and agencies, Congress, and private individuals and organizations; telegrams, airgrams, instructions, inquiries, studies, memoranda, situation reports, translations, special reports, plans, and official and unofficial correspondence.
Media Contact
Arabella is the Electronic Resources Manager and Library Systems Specialist.