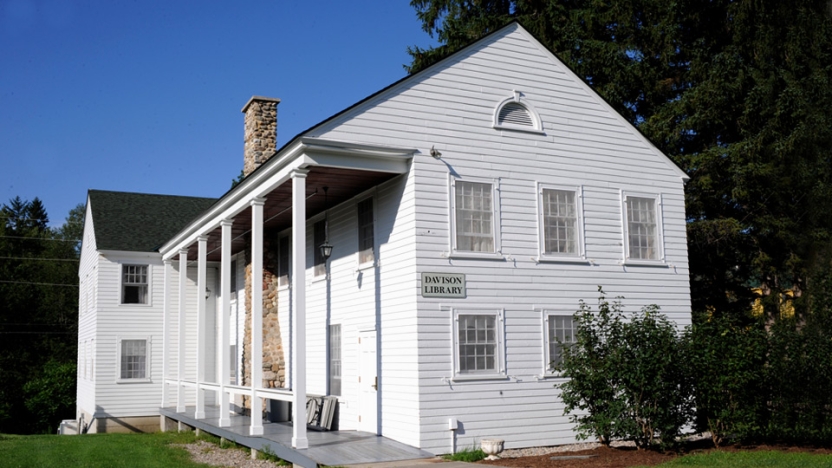 Davison Library houses a small book collection of English, American, and world literature, along with materials supporting creative writing and pedagogy.
Davison provides a quiet place to study in a quaint summer camp atmosphere, while the people, systems, resources, and collections of a noted academic library are readily at hand. Bread Loaf students, wherever they are, can access library resources that support their work while they are enrolled.
Reserve readings in print or electronic format,
Courier and Interlibrary Loan delivery of research materials,
Public computers and printers, and
Assistance in finding and using library resources.
Bread Loaf School of English Research Guide
Land Acknowledgement
Middlebury College sits on land which has served as a site of meeting and exchange among indigenous peoples since time immemorial. The Western Abenaki are the traditional caretakers of these Vermont lands and waters, which they call Ndakinna, or "homeland." We remember their connection to this region and the hardships they continue to endure. We give thanks for the opportunity to share in the bounty of this place and to protect it.
Contact
Bread Loaf Mountain Campus
Route 125
Ripton, VT 05766
Campus Map
Tel:
Bread Loaf School of English Liaison
Email:

Tel:
Was this page helpful?