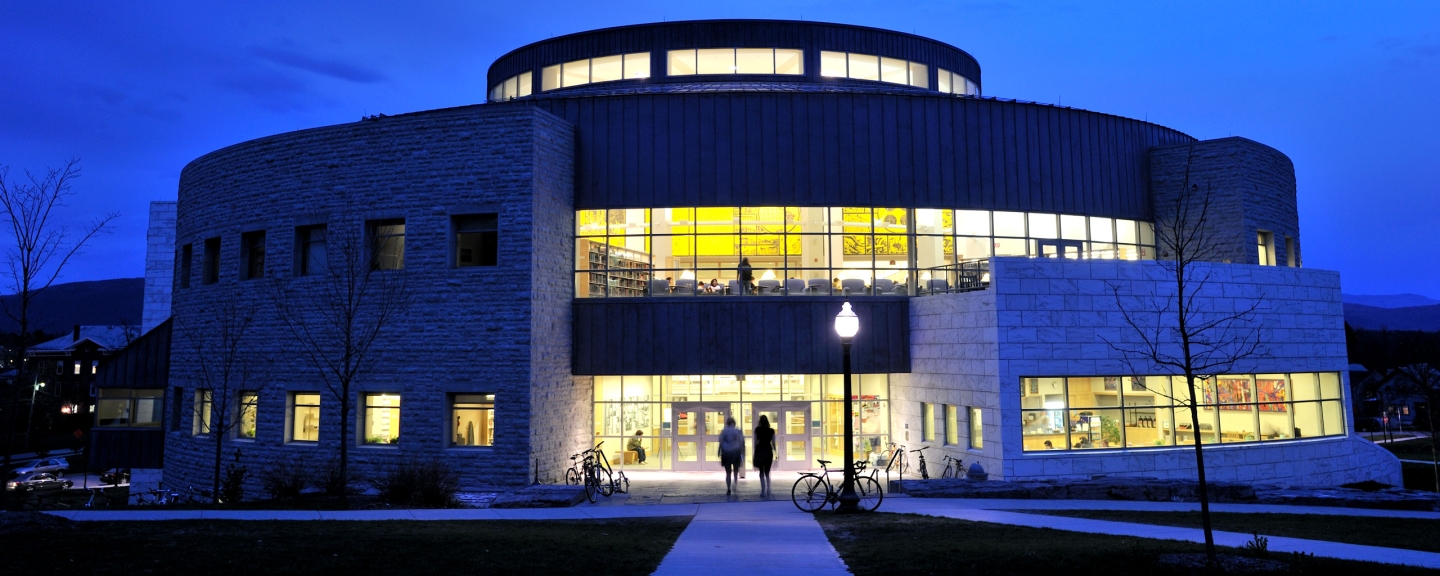 Search
MIDCAT
Find books, ebooks, DVDs, and more.
Customize your search.
See available cameras, computers, and more.
Renew your books.
Beyond Midd
Find items in libraries world-wide.
Manage your interlibrary loan requests online.
Find print and electronic journals, magazines, and newspapers.
Research Guides
Research assistance, subject guides, and useful resources compiled by your friendly Middlebury librarians.
Find Guides
Ask a Librarian
Contact a Middlebury Librarian to assist with your information and technology needs.
Ask Us
Remote Research
Learn how to use library resources when you aren't at the library.
Get Started
| by Kaitlin Buerge and Rebekah Irwin

Writers for The Middlebury Campus dig into digital archives

| by Katrina Spencer

By now, we hope that you've been able to establish some sense of stability, if even occasionally tremulous, despite having so much of what we understand about our college and higher education experiences intensely challenged over the last two months. As we approach the close of the 2019- 2020 academic school year, this last entry in the Words for Wellness series is especially for graduating seniors. In a culture that praises us for being chipper, upbeat and optimistic, let me introduce you to an audiobook in our Overdrive collection titled How To Be Fine. Not how to be great. Not how to be excellent. Not how to be thriving. How to be fine. We've all had to alter and adjust our expectations for an extended period of time and we're not certain what we'll return to once our collective "hiatus" comes to an end. If you're looking for ways to maintain a sense of equilibrium, How To Be Fine is chock-full of testimonies and tips, and is a critical examination of the self-help book.
Special Collections
Your liberal arts laboratory. Special Collections is a welcoming place for hands-on learning and imaginative approaches to research, access, and teaching. Find everything from cuneiform tablets to contemporary pop-up books, rare books to age-old recordings—all telling the story of our collective past.