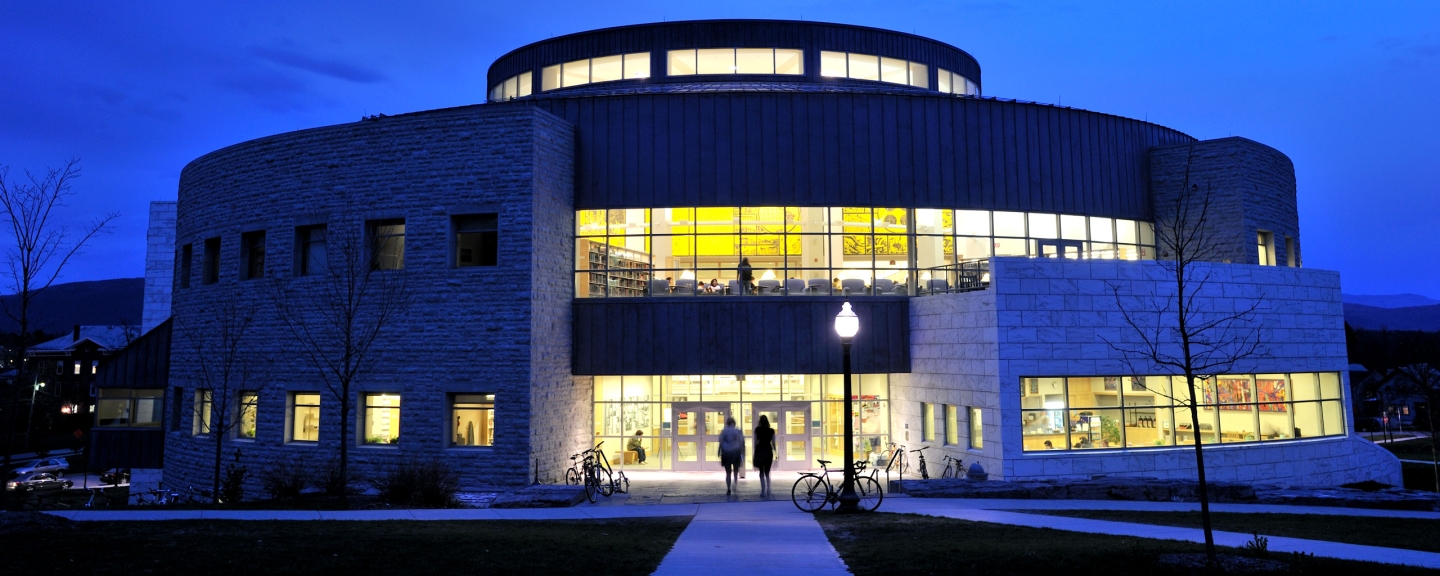 Search
MIDCAT
Find books, ebooks, DVDs, and more.
Customize your search.
See available cameras, computers, and more.
Renew your books.
Beyond Midd
Find items in libraries world-wide.
Manage your interlibrary loan requests online.
Find print and electronic journals, magazines, and newspapers.
Research Guides
Research assistance, subject guides, and useful resources compiled by your friendly Middlebury librarians.
Find Guides
Ask a Librarian
Contact a Middlebury Librarian to assist with your information and technology needs.
Ask Us
Remote Research
Learn how to use library resources when you aren't at the library.
Get Started
The Middlebury Libraries take seriously our responsibility to disavow racism in our country and in our work.

| by Mike Roy

As part of the College's evolving response to the COVID-19 outbreak, the library is committed to helping faculty and students access the services and resources they need for their teaching and learning. Here are some changes that are planned, with the understanding that as the situation evolves, there may be further changes. 

| by Terry Simpkins

Steps for Middlebury patrons to request physical materials from Middlebury College Libraries.
Special Collections
Your liberal arts laboratory. Special Collections is a welcoming place for hands-on learning and imaginative approaches to research, access, and teaching. Find everything from cuneiform tablets to contemporary pop-up books, rare books to age-old recordings—all telling the story of our collective past.