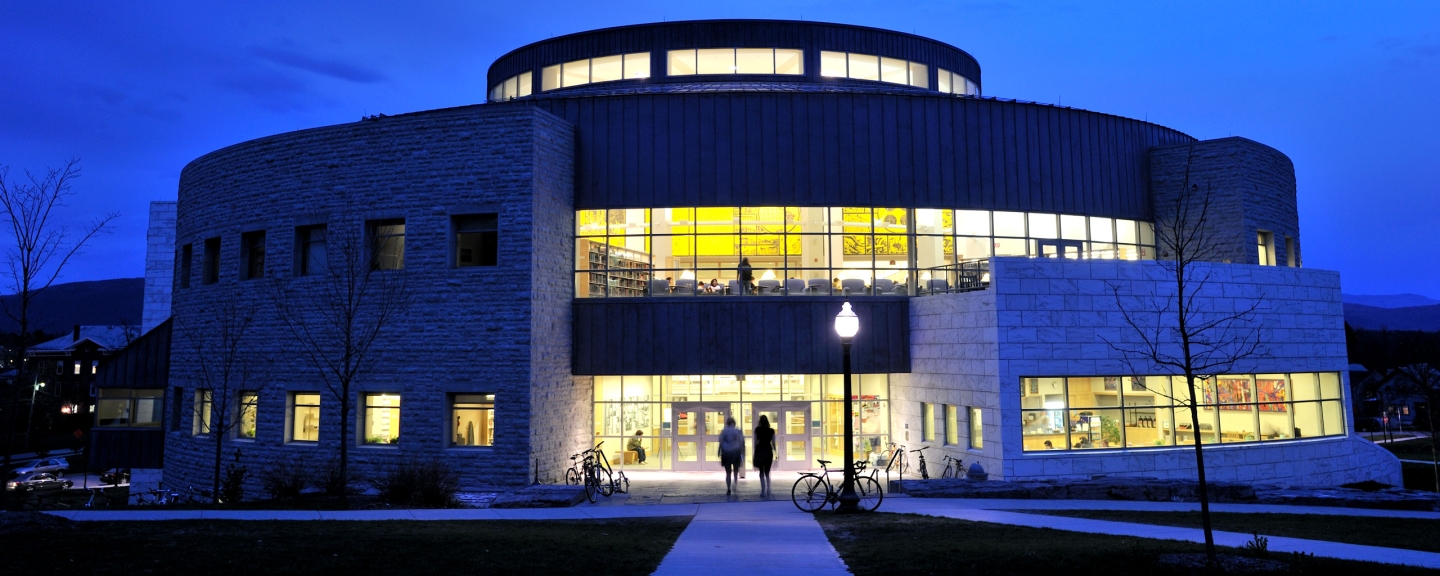 Search
MIDCAT
Find books, ebooks, DVDs, and more.
Customize your search.
See available cameras, computers, and more.
Renew your books.
Beyond Midd
Find items in libraries world-wide.
Manage your interlibrary loan requests online.
Special Collections, MiddPoints

| by Kaitlin Buerge

Join Special Collections in celebrating Gaypril (or, GAYpril) as we highlight LGBTQA+ authors and alumni.

| by Leanne Galletly

The theme for this year's Staff Picks is anti-racism, and in this post, User Experience & Digital Scholarship Librarian, Leanne Galletly writes about Braiding Sweetgrass by Robin Wall Kimmerer.

| by Kat Cyr

You may have heard your professors or associates mention Interlibrary Loan (ILL) in passing, but how much do you actually know about the service?
Special Collections
Your liberal arts laboratory. Special Collections is a welcoming place for hands-on learning and imaginative approaches to research, access, and teaching. Find everything from cuneiform tablets to contemporary pop-up books, rare books to age-old recordings—all telling the story of our collective past.