Student projects: Student cultural organizations oral histories
This oral history project focuses on the aftermath of COVID-19 on Middlebury's student body, in particular the student-run cultural organizations. Interviewing various members of leadership from the 2020-2023 time period, this project explores the challenges and tribulations faced by board members in navigating a post-COVID Middlebury while also commemorating the experiences of the communities of color at the college. 
By including the stories of various cultural org members and leadership the histories of people of color and their presence are preserved as part of the Middlebury experience. Those interviewed spoke on their experiences with COVID on campus across various grade levels and as well as how constraints impacted how the organizations operated both during and after the pandemic. Many of the issues raised included the decline of tradition, the lack of expertise on the board, and the continual battle against students' indifference with activities on campus. 
Check out Ambar's interview with Ashley Townsend '25 about the Black Student Union below!
These conversations describe how student group leaders rebuilt their organizations following a significant social and global shift. However, despite the challenges, these histories functioned as a collection of popular activities, spaces to establish community, and memories made by these groups on campus as well as a manual for upcoming Middlebury cultural organizations. Leadership members had the chance to share words of wisdom and predictions for the future of these organizations through these accounts. This project was also featured in a Special Collections open house in which students were invited to walk through the archives and peer into the past and present histories of these organizations on campus.
— Ambar Vasquez-Mitra, Class of 2025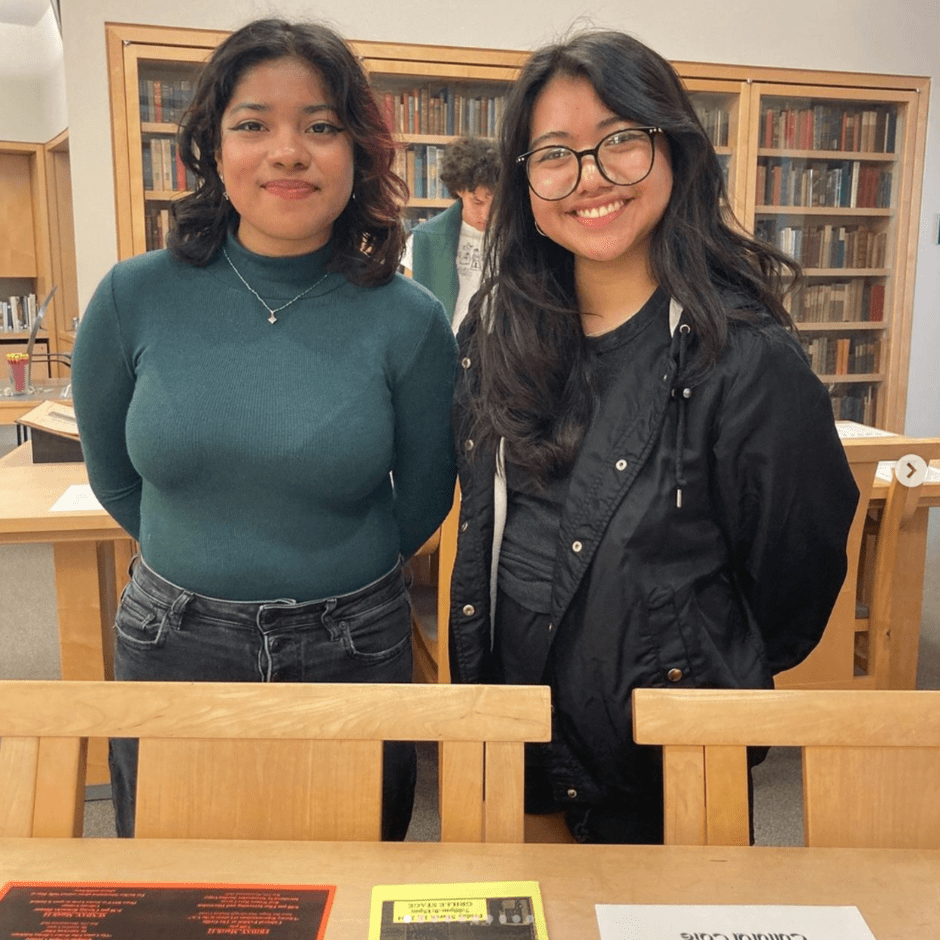 Ambar contributed six oral history interviews with current Middlebury students to the College Archives. Listen to Ambar's interviews at the Internet Archive!
Want to learn more about Special Collections? Follow us on Instagram.