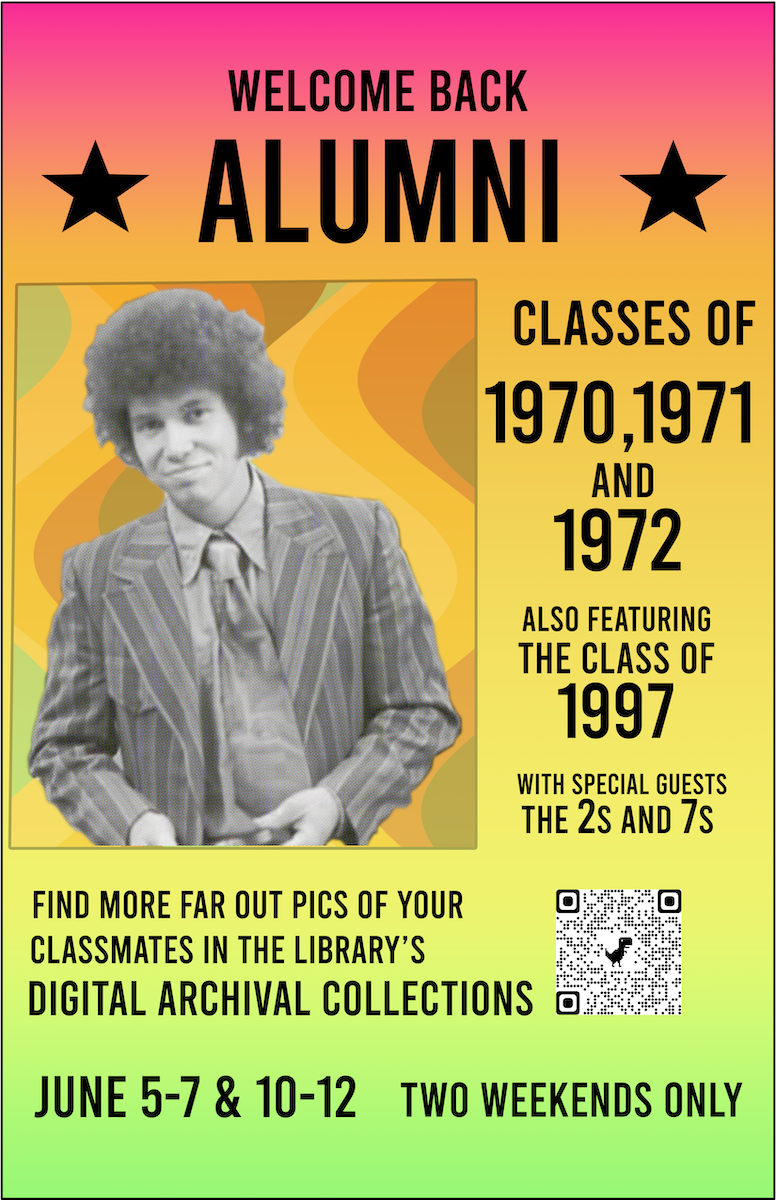 This year, the college is welcoming back an unusually large group of alumni: the classes of 1970, 1971, and 1972 for their 50th reunion; the class of 1997 for their 25th; and all other classes ending in 2 or 7.
We made a poster to celebrate your return! Does it look familiar? It was designed to resemble a style of vintage concert posters popular in the 1960s and 70s, and invites you to browse other images of your fellow students and campus life from the era in our Digital Special Collections. Featured in the poster design is an unidentified but dapper young student from 1973. (If you recognize him, let us know!)
Welcome back, Alumni, to the College and to the Library! We're so happy to have you back to visit!
Media Contact
Amy Frazier is the Film & Media Librarian.