Why So Many Faculty Ask Librarians for Advice (and Why You Should, Too)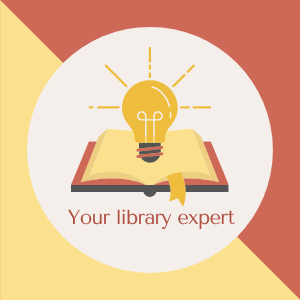 Your librarian is your library expert.
Probably, all faculty have had moments like this:  You're unable to get the full-text of a journal article, and you're not sure why. Or, maybe you're preparing a course that you haven't taught in a while, and you're wondering if there's another way to incorporate library resources. Perhaps you're experimenting with a new teaching component, and you want feedback from someone who will understand your pedagogical goals.
Librarians are familiar with questions like these because we hear them all the time! Guiding faculty to library resources and services is one of the many things we like to do. We excel at providing up-to-the-minute answers (this is crucial during a long pandemic!), as well as proactive support throughout the year.
We're happy that so many faculty ask librarians for advice, and we invite you to ask us for advice, too. Did you know that every department has its own librarian? Your librarian is your library expert. You can find your librarian's name and contact information here on the Library Liaisons page. 
Here are a few ways that librarians help faculty:
1. Librarians help you find things.
We regularly answer questions from faculty about:
accessing online journals and books
getting course readings to students
acquiring sources that support the curriculum
engaging in digital scholarship and publishing
2. Librarians help your students do better research.
We regularly collaborate with faculty about:
leading library orientations 
visiting Special Collections and Archives
designing research workshops
teaching students how to find and use data
Whenever you're thinking about using library resources, get in touch with your librarian. We can answer questions, provide feedback, and introduce you to exciting possibilities for your teaching and research.
Find your librarian's name and contact information: 
go.middlebury.edu/liaisons/
Media Contact
Carrie Macfarlane is the Director of Research & Instruction at the Davis Family Library