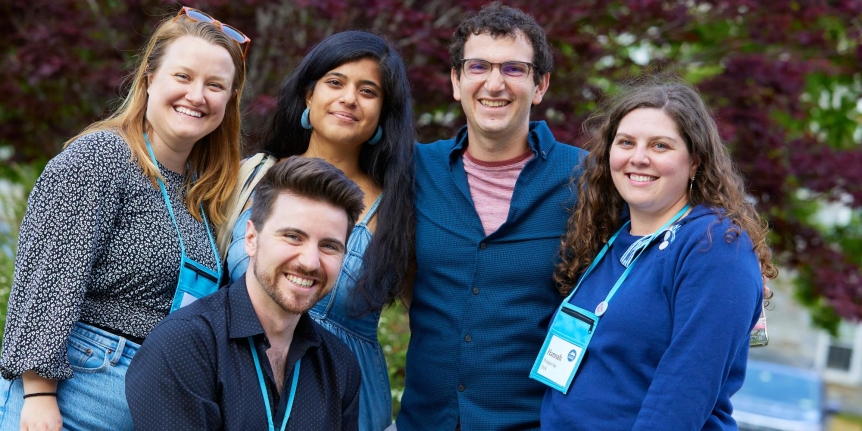 MiddConnect: Give Advice. Get Advice.
MiddConnect enables participants to search for and contact individuals within a diverse and global network of alumni and parent volunteers. Setting up a profile is easy, and most information can be automatically imported from an existing LinkedIn account. MiddConnect is available to Middlebury undergraduates, alumni, staff, faculty, and parents.
Looking to give advice? We welcome alumni and parents interested in sharing their insights and advice on careers, graduate school, professional competencies, and life paths. These users can customize their availability and preferences, enabling even the busiest volunteers to scale their involvement accordingly.
Looking to get advice? Students and alumni can search our extensive database of volunteers using dozens of search filters and options. Curious about the life of a Russian-speaking financial journalist? A Cirque du Soleil aerialist? A GIS expert with knowledge of Alaskan fisheries? An investment banker deeply grounded in the humanities? We've got you covered. Along with 6,200 other equally-fascinating and easy-to-reach peers and colleagues.
Who can use MiddConnect?
MiddConnect is available to Middlebury students, alumni, staff, faculty, and parents.
How do I use MiddConnect?
Quickly create your profile using LinkedIn or by adding in any professional or personal info you would like to share.
Find, message, and chat with Middlebury community members through the platform.
Customize the extent of your interaction and availability for questions.
What can I do on MiddConnect?
Perform customized searches of profiles using 18 different filters, including keyword, industry, company, job title, location, affinity, and more.
Send and receive messages in-platform.
Use the in-platform video chat tool to facilitate your conversations.
To join MiddConnect, sign up here.
Midd2Midd
Kitchel House
152 College Street
Middlebury, VT 05753