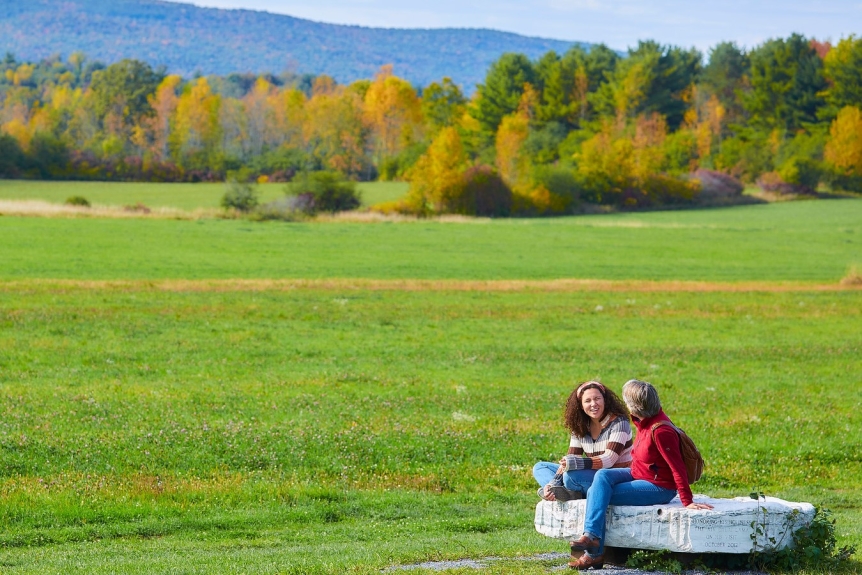 MiddMentors: Be a Mentor. Find a Mentor.
MiddMentors is a one-on-one mentoring program with a mission to facilitate meaningful, productive mentoring relationships between alumni and Middlebury undergraduates.
We match alumni volunteers with students based on shared interests, goals, career paths, and other criteria. Students are eligible to participate starting their sophomore year.
There is no "one size fits all" approach to mentoring. That's why we encourage participants to take an approach that best leverages their expertise, availability, and goals. Along the way, we provide support through an optional curriculum, resources, recommended best practices, and private consultations.
Who are our alumni mentors?
Our alumni mentors recognize the value of mentorship in their lives and are ready to pay it forward. They are passionate about their careers and interests and want to help cultivate that same sense of engagement in others. They're excited to guide a Middlebury student towards a path like their own and typically commit about an hour a month to the program. We invite undergraduate alumni to join as volunteer mentors and make a meaningful difference in a student's life.
How do they help our students?
Our mentors pride themselves on helping students build stronger connections between Middlebury and what comes next. They want to be stakeholders in student success, whatever form it takes.
Mentorships have prepared students for success at global firms and turned around academic struggles. Many provide the insight and exposure that leads to confidence and resolve when it comes to pursuing any number of post-Middlebury paths, from professional careers to graduate school.
Through MiddMentors, students have access to the unique perspectives, ideas, and advice that come from being a part of the Middlebury community.
Ready to join? Sign up at Midd2Midd!
Frequently Asked Questions
Midd2Midd
Kitchel House
152 College Street
Middlebury, VT 05753