Student Ambassador Program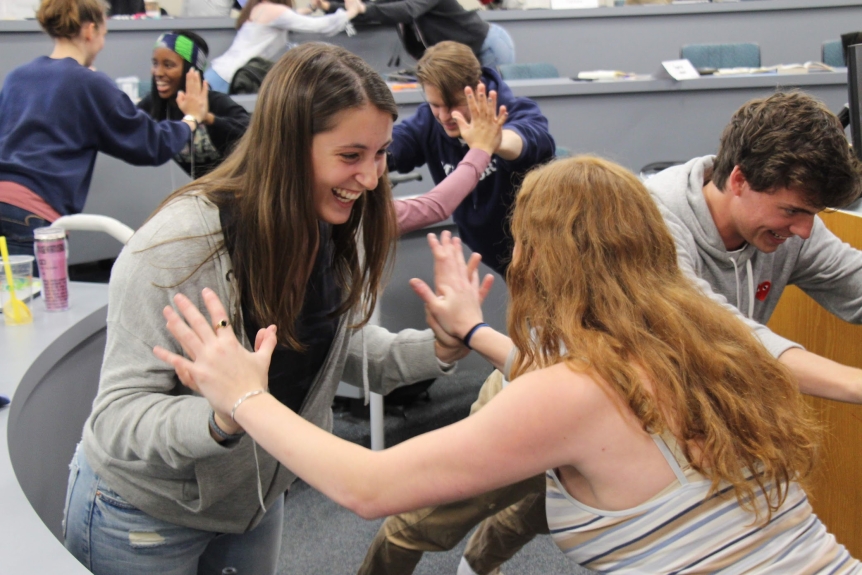 The MiddCORE Student Ambassador program allows for alumni to stay in touch with the program and spread the word about MiddCORE.
 
With the tools and support from the MiddCORE office, Ambassadors engage in creative ways to promote MiddCORE on their college campuses. 
Joining the Ambassador program allows alumni to stay in contact with MiddCORE and develop a network with each other. 
We are looking for Campus Ambassadors to help us create awareness and interest in MiddCORE.
Being a MiddCORE Campus Ambassador includes:
-Raising awareness of MiddCORE with friends, sports teams, clubs, classes, ResLife and through social media
-Generating potential leads and nominating highly motivated students for the program
-Holding information sessions on campus
-Sharing posters, brochures, and stickers
-Maintaining communication with the MiddCORE team on your efforts and engagements
Perks of being a MiddCORE Ambassador:
-MiddCORE swag and prizes!
-Demonstrating your leadership skills and building your resume
-Experience in developing a marketing plan
-Staying connected with the MiddCORE community
Qualifications:
-Self-starter who is excited about collaborating with other student leaders
-Understanding of college departments and networks
-A strong work ethic
Sign Up to be an Ambassador
MiddCORE
132 Blinn Lane
Middlebury, VT 05753