The Axinn Center for the Humanities is excited to announce its pilot program in Public Humanities, beginning spring 2021.

The Public Humanities Labs Initiative is a scholarly and pedagogical project that aims to integrate Humanities skills and expertise into public facing and/or community curated projects addressing topics of cultural, social, and intellectual importance. These projects may involve storytelling, oral history, historical analysis, public writing, digital humanities, ethical inquiry, medical humanities, archival work, and many other areas of knowledge. 
 
 
View the gallery in a new window.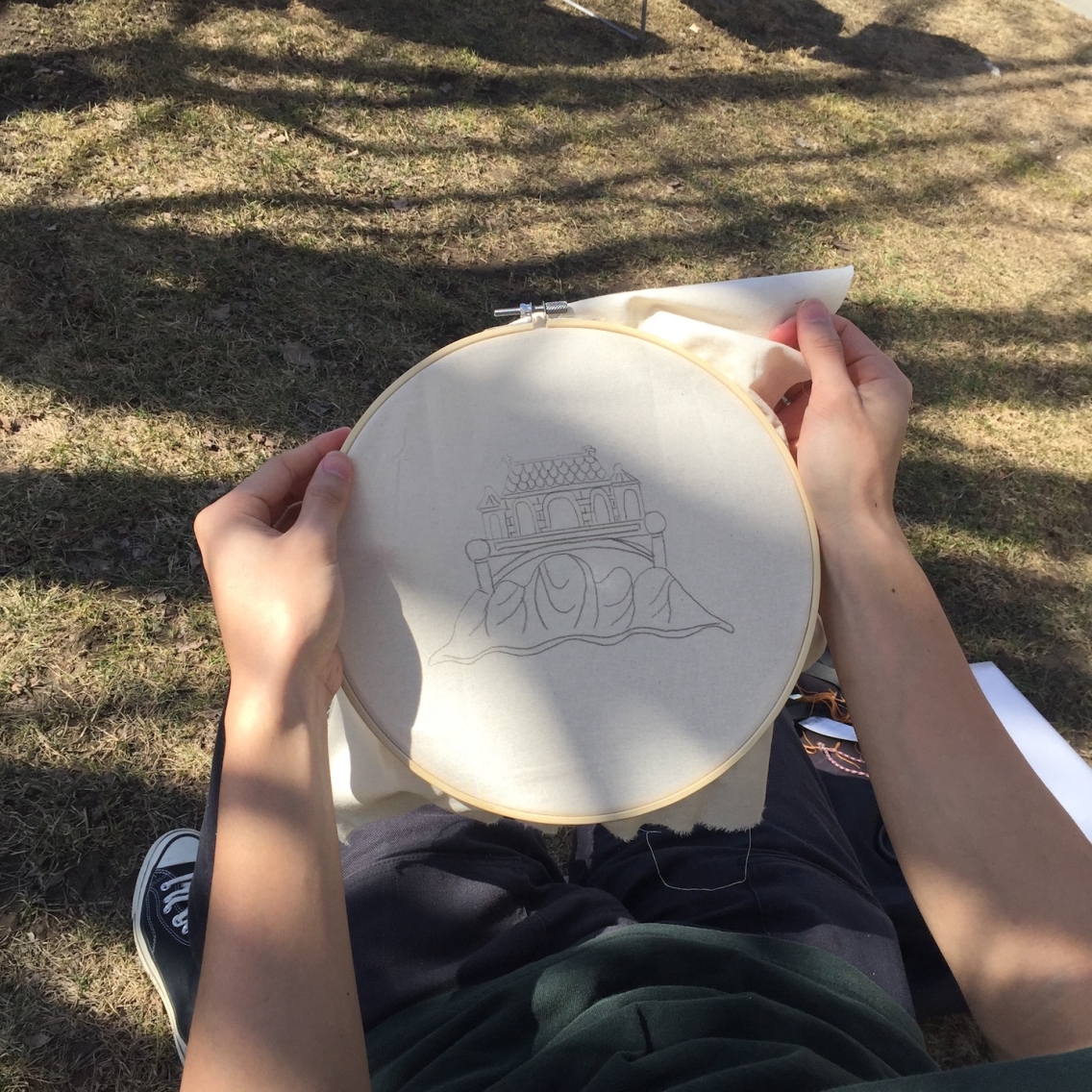 Explore Humanities Projects on Campus
As practitioners of public humanities, students will experiment with different forms of public scholarship designed to translate their intellectual output to a broader community beyond the classroom. In doing so, they will learn to combine serious intellectual rigor with commitment to civic awareness and responsibility.  Some Labs classes may include the opportunity to develop students' Humanities coursework into projects co-created with community interlocutors.
Students enrolled in classes with Public Humanities Laboratory sections will see firsthand how skills they are developing in the class can be mobilized and tested in productive new ways outside the classroom. Whether the project involves mining Library Special Collections to create an exhibit or workshop about local history; collecting oral histories about immigration to Vermont; working with local museums to explore unexamined archives, or to create new archives; or learning from journalists how to craft op-eds on issues of local and national importance, students will engage in work of tangible importance to their own intellectual development.
From 2021 to 2024, the Public Humanities Labs Initiative at Middlebury College will operate with the help of a grant from the Davis Educational Foundation established by Stanton and Elisabeth Davis after Mr. Davis's retirement as chairman of Shaw's Supermarkets, Inc.
If you're interested in teaching a Public Humanities Lab course, or simply learning more about this program, please contact contact Febe Armanios.
Public Humanities Labs Courses
Fall 2022:
J-term 2023:
Spring 2023:
Previously offered Public Humanities Labs Courses
Spring 2022:
J-term 2022:
Fall 2021:
Spring 2021:
Axinn Center for the Humanities
Axinn Center at Starr Library
Middlebury, VT 05753